Prince Harry 'Looked Especially Anxious' During NYC Appearance: There Was 'Some Added Pressure' To Be In The Spotlight Again, Body Language Expert Says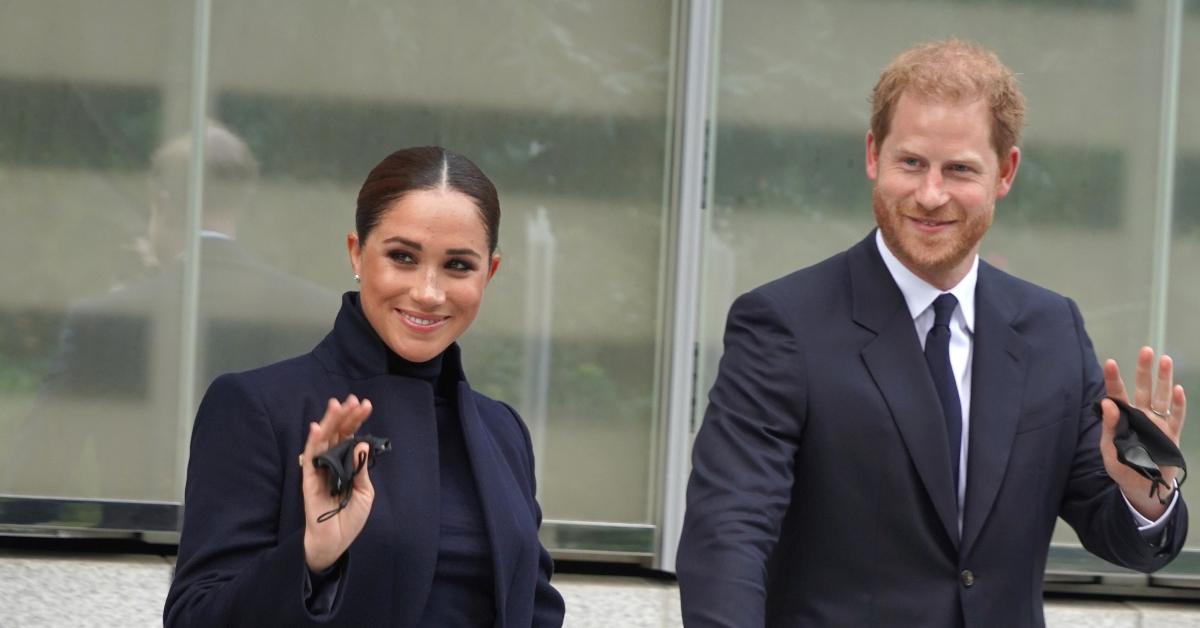 Prince Harry and Meghan Markle made their first public appearance since they welcomed daughter Lilibet in June, and while the two smiled for the cameras, body language expert Judi James noted that they looked a little off.
Article continues below advertisement
The couple both wore black as they visited One World Observatory, the World Trade Center Memorial and the 9/11 museum. "The couple's arrival looked suitable somber to match the somber venue but there were also some signs that the baby-break had created some added pressure for this first time in the spotlight again for the U.S. power-couple," James told The Mirror.
"Harry looked especially anxious, touching his wife's back as she walked into the venue in a small steering gesture but then performing several checking touches of his jacket and clothing to hint at some inner nerves," she continued. "Meghan walked ahead and she walked quickly, although their brief low-held wave and smile to the crowd was more reminiscent of their signature look."
Article continues below advertisement
James noted that the former actress, 40, and her husband, 37, briefly held hands.
Article continues below advertisement
"There was little in the way of PDA from the couple here, who might have felt the occasion deserved a more professional look," James said.
The duo are in town as they are making an appearance at Global Citizen Live in New York City on September 25, where they will talk about how important it is to get vaccinated amid the ongoing pandemic.
Article continues below advertisement
"The Global Citizen Live campaign is calling on G7 countries (the world's wealthiest nations) and the European Union to immediately share at least 1 billion COVID-19 vaccine doses with those most in need and support calls for a waiver on COVID-19 vaccine intellectual property rights. The campaign is also calling on Pfizer, BioNTech, and Moderna to share mRNA technology with the new World Health Organization-backed transfer hub based in South Africa," the website notes of the upcoming concert, which will have appearances by Jennifer Lopez, Coldplay and more.