Meghan Markle & Prince Harry Started Thinking About Leaving The Royal Family In November 2018, Pal Claims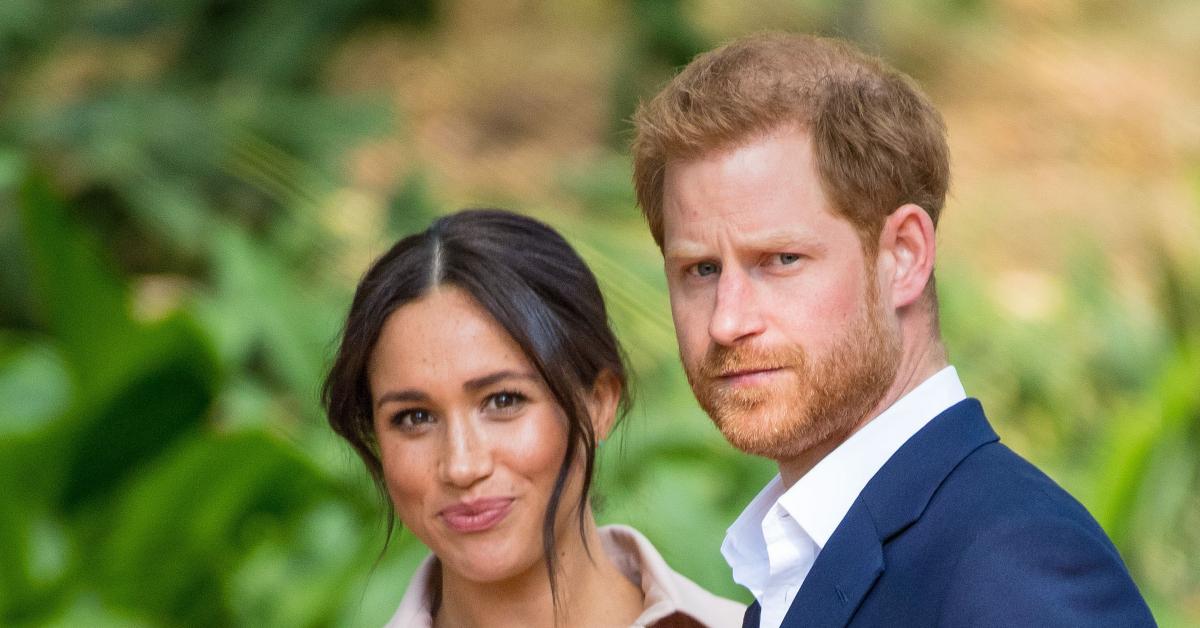 Meghan Markle and Prince Harry shocked the world when they revealed they were leaving the royal family in 2020, but it seems like they had a plan all along.
"Harry was having conversations in a London hotel with Oprah Winfrey back in November 2018, just six months after they'd been married," Andrew Morton, who was Princess Diana's biographer claimed. "So they were thinking about a different direction of travel pretty early on. The irony is they had been given the keys to the first class lounge when Prince Harry was given the position of Youth Ambassador to the Commonwealth.
"This was effectively the Queen's way of saying, 'You do the rest of the world, leave William and Catherine to do the UK where they will eventually be the Heads of State,'" he continued.
Article continues below advertisement
The two returned to the U.K. to attend the Queen's Platinum Jubilee, but they were not allowed to stand on the balcony during the Trooping of the Colour since they're no longer senior members of the royal family.
Going forward, it looks like they will have a minimal part when it comes taking part in events.
Article continues below advertisement
"As we've seen over the last 18 months, for Harry and Meghan, it's proven a very difficult transitional period," royal expert Neil Sean said in a YouTube video. "Harry and Meghan ... really felt that at some point, they would have to return because they thinned down the monarchy. But they have decided not to reinvite Harry and Meghan back."
Sean continued: "… It's other members of the British monarchy who are stepping forward and showing their mettle. One, in particular, is the husband of Princess Anne, Admiral Tim Laurence."
The duo was even basically forgotten about when they arrived at the Service of Thanksgiving. "I think he would have been very, very upset that he was largely ignored," expert Angela Levin told The Sun. "He still feels he's owed an apology. But he's the one who should apologize. He said during the Oprah interview that Charles and William were trapped, he said he'd been cut off by his father."
Article continues below advertisement
For more insight into the ups and downs of the world's most infamous family, download the brand new podcast "The Firm: Blood, Lies and Royal Succession," which covers the monarchy's scandals and secrets over the centuries. Listen below.