Prince Harry & Meghan Markle Have 'Thinned Down The Monarchy,' Commentator Claims: 'A Difficult Transitional Period'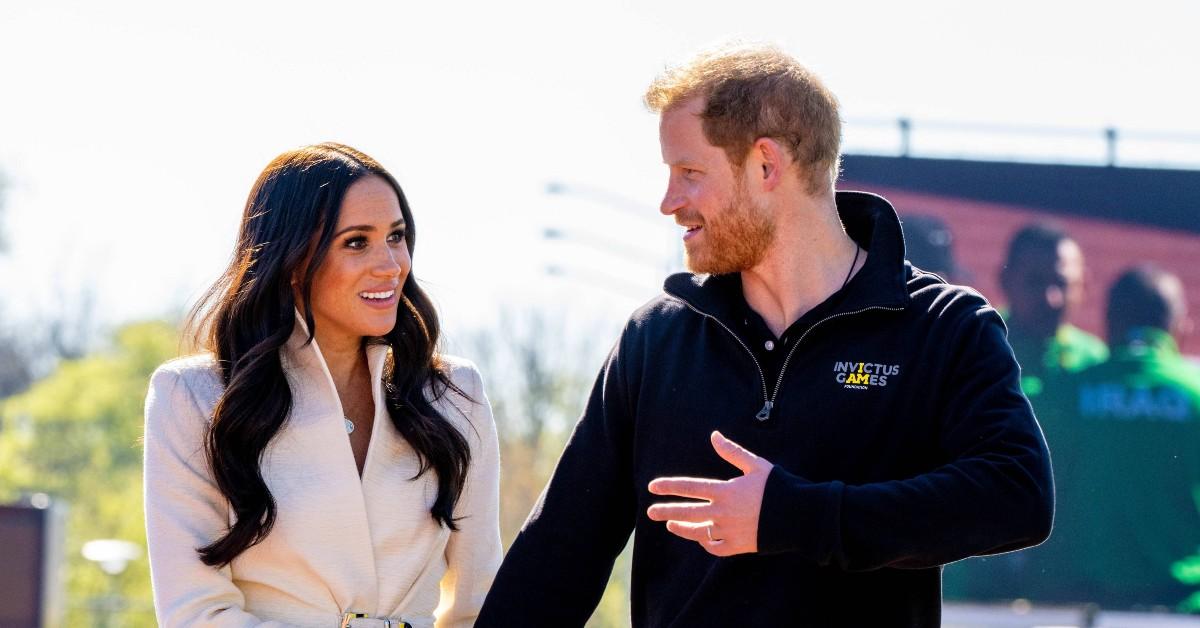 Prince Harry and Meghan Markle visited the U.K. recently, but it doesn't seem like they will be welcome back.
Article continues below advertisement
"As we've seen over the last 18 months, for Harry and Meghan, it's proven a very difficult transitional period," royal expert Neil Sean said in a YouTube video. "Harry and Meghan ... really felt that at some point, they would have to return because they thinned down the monarchy. But they have decided not to reinvite Harry and Meghan back."
Sean continued: "… It's other members of the British monarchy who are stepping forward and showing their mettle. One, in particular, is the husband of Princess Anne, Admiral Tim Laurence."
When Meghan, 40, was introduced to the royal family, Princess Anne never had a soft spot for her.
"Princess Anne is just like her dad was. Prince Philip could see straight through Meghan Markle," reality star and self-proclaimed psychic Deborah Davies continued to spill to the Daily Star. "He could see her for what she is and so could I. On their wedding day I just sat there shaking my head. I stood there saying, 'This is a complete and utter disaster waiting to happen.'"
Article continues below advertisement
When the duo returned to London, they were not treated very well by the royal family. So much so, they were ignored by Prince William, Kate Middleton and Prince Charles. "I think he would have been very, very upset that he was largely ignored," expert Angela Levin told The Sun. "He still feels he's owed an apology. But he's the one who should apologize. He said during the Oprah interview that Charles and William were trapped, he said he'd been cut off by his father."
Article continues below advertisement
For more insight into the ups and downs of the world's most infamous family, download the brand new podcast "The Firm: Blood, Lies and Royal Succession," which covers the monarchy's scandals and secrets over the centuries. Listen below.