Prince William Is Still 'Deeply Upset' About Prince Harry & Meghan Markle's Departure From The Royal Family, Insider Claims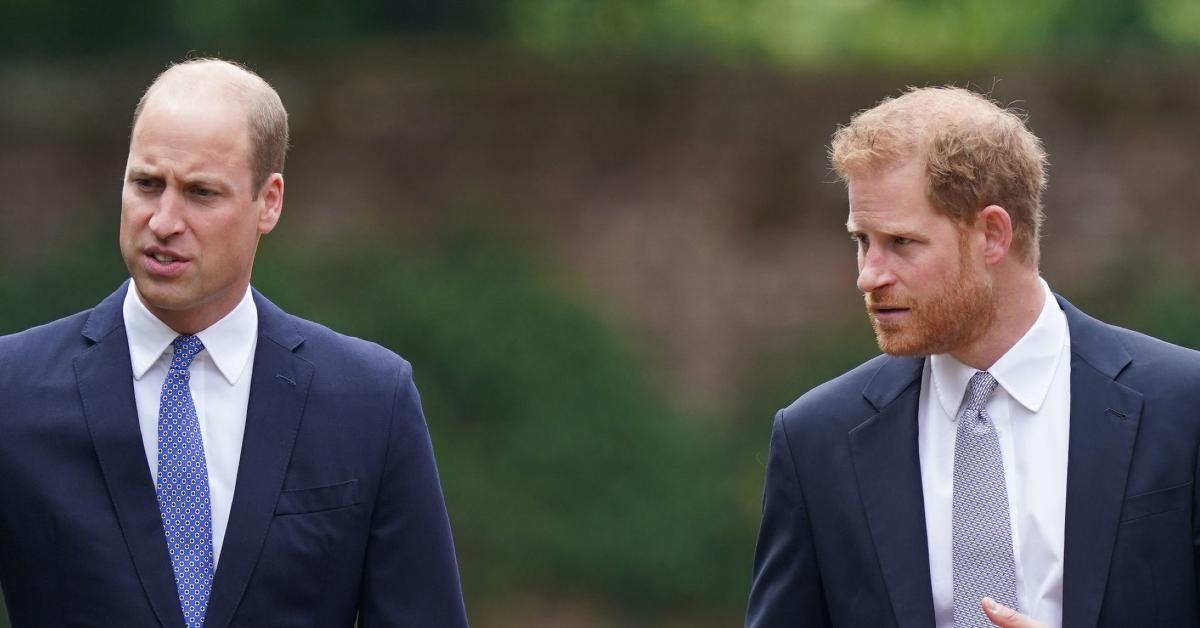 Even though it's been over two years since Prince Harry left the royal family, it seems like Prince William is still not happy with his younger brother.
"He's still deeply upset about it and feels let down, but he's moved on," a friend told The Times.
According to the outlet, the 39-year-old was not looking forward to being around Harry and Meghan Markle at the Service of Thanksgiving.
The dad-of-three was "incredibly worried about having all the family there, and what everyone was going to say," the insider shared. "He was so relieved that most of the media made it all about the Queen, Prince Charles and the children — they are the key people — and he was really pleased about that."
Article continues below advertisement
At the service, Kate, 40, and William apparently didn't interact with the California-based couple — especially since they were seated on opposite ends of the room.
Article continues below advertisement
It doesn't seem like the red-headed prince had a good time either, and he and the former actress, 40, were spotted leaving London before the festivities officially came to an end.
"Those four days will haunt Prince Harry for the rest of his life," expert Duncan Larcombe shared of the festivities. "They [The Duke and Duchess of Sussex] were relegated to sitting behind the Duke of Gloucester. They didn't take part in any way, shape or form visibly at the Trooping of the Colour and fair play to them. You can take your pick with things they were excluded from this weekend, whether they excluded themselves or not, they flew home on a private jet before the thing had even finished. That you could say was just them being respectful of not stealing the limelight but that will not be how Prince Harry sees it."
"He will be fuming about the way he and his family were treated — if it was the Royal Family who said, 'You're not coming to the royal box,' you are not going to sit there while the likes of Mike Tindall and other minor non-working royals were there,'" he continued.