Meghan Markle & Prince Harry's Upcoming Oprah Tell-All Interview 'Comes At A Very Difficult Time For The Royal Family,' Expert Says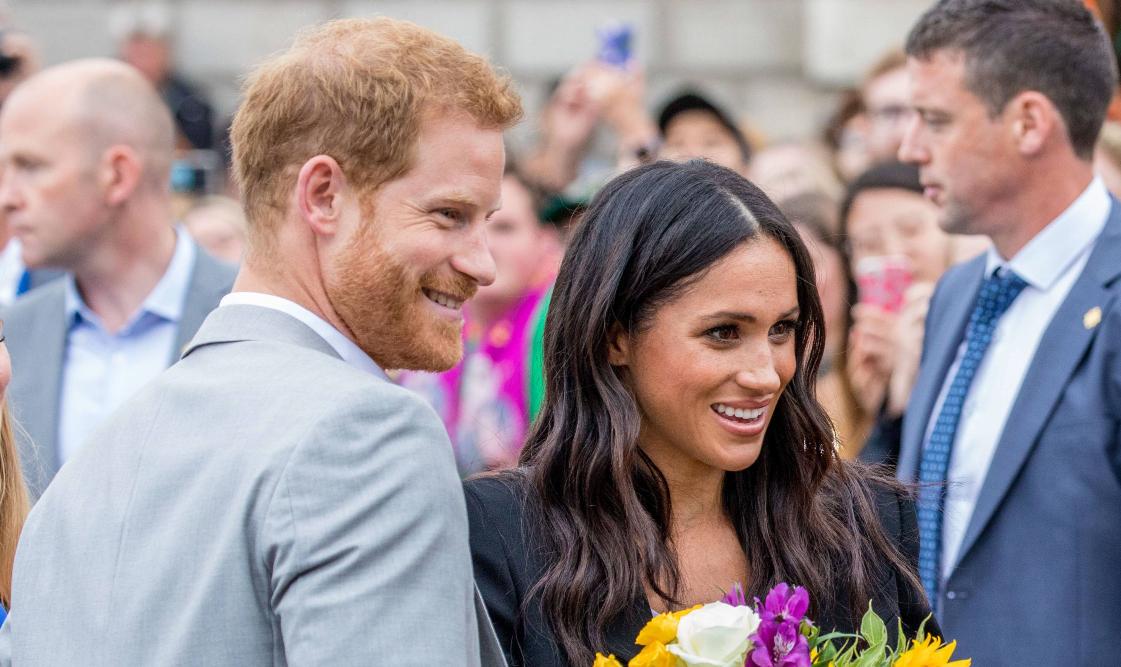 Meghan Markle and Prince Harry's tell-all will air on Sunday, March 7 — and it's safe to say the royal family wishes the couple would postpone the interview as Prince Philip is still in the hospital recovering from heart surgery.
"Clearly this interview comes at a very difficult time for the royal family," royal expert Katie Nicholl told Entertainment Tonight, adding that Harry's brood is "much more concerned with the more serious matter which is the health of the Duke of Edinburgh who is seriously ill in hospital."
Article continues below advertisement
"Some royal commentators and experts believe that this interview should be rescheduled and aired at a less sensitive time for the royal family," she added. "The timing really couldn't be any worse for the royal family. This interview is coming at such a difficult time."
Even though Philip seems to be recovering and resting, Nicholl noted that he's "clearly very unwell," and it would be wise for the pair to delay the sit-down chat.
Article continues below advertisement
"I think that if he was to take a turn for the worst then possibly there is an argument for rescheduling [Harry and Meghan's interview] and moving it to perhaps a more appropriate time."
All eyes will be on what Meghan, 39, has to say about her time abroad. "I think we're going to hear much more from Meghan in the interview about losing her voice and how she felt she lost her voice when she was a member of the royal family," Nicholl surmised. "Don't forget she was forced to close her Instagram account. Certainly, there was no shortage of people wanting an interview [with her], but out of the palace it was a clear no."
"Clearly a sit-down with the Sussexes was always going to be a big property to get, and this has been one of the most publicized, eagerly awaited royal interviews," she shared.
Earlier this week, Meghan was accused of bullying former palace aides when she lived at Kensington Palace.
Article continues below advertisement
Meghan "was able to bully two PA's out of the [royal] household in the past year. … The Duchess seems intent on always having someone in her sights," Kensington Palace press secretary Jason Knauf allegedly wrote in an email, adding that Meghan allegedly "drove" two personal assistants out and was "undermining the confidence" of a third staff member.
Article continues below advertisement
However, Meghan's team shut down the accusations very quickly. "Let's just call this what it is — a calculated smear campaign based on misleading and harmful misinformation," a rep for the Duchess said. "We are disappointed to see this defamatory portrayal of the Duchess of Sussex given credibility by a media outlet. It's no coincidence that distorted several-year-old accusations aimed at undermining the duchess are being briefed to the British media shortly before she and the duke are due to speak openly and honestly about their experience of recent years."
Meanwhile, Buckingham Palace is launching a probe into the accusations. "We are clearly very concerned about allegations in The Times following claims made by former staff of The Duke and Duchess of Sussex," their statement read. "Accordingly our HR team will look into the circumstances outlined in the article."