'She's A Good Person': 'Suits' EP Defends Meghan Markle After Former Staffers Accuse Her Of 'Bullying & Manipulating' While Living At Kensington Palace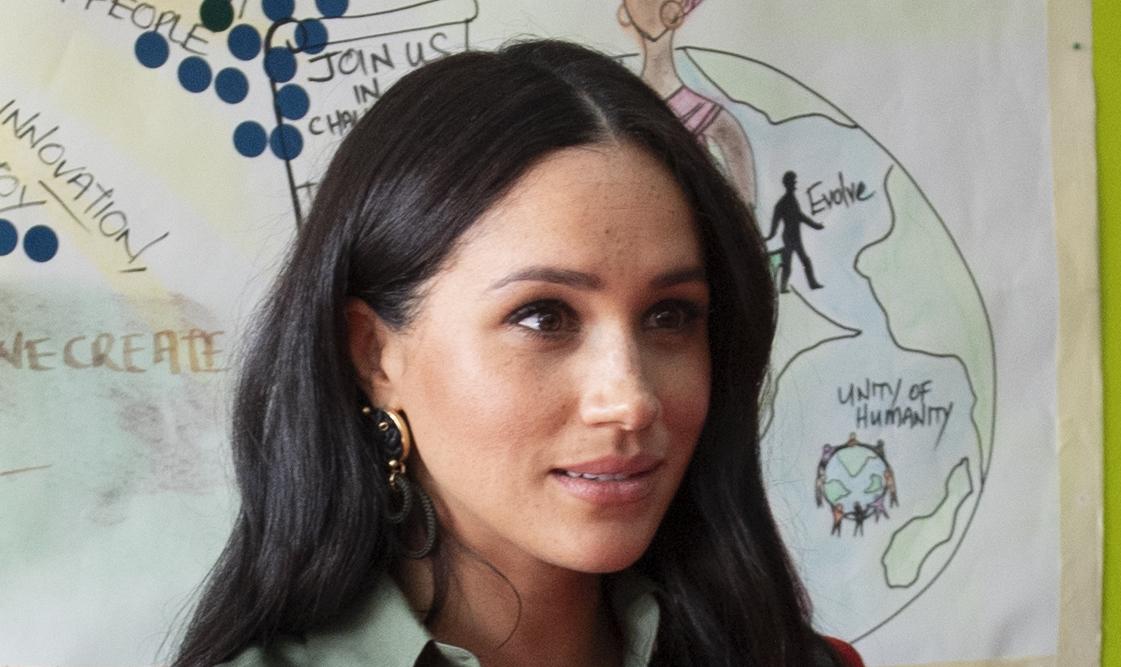 Sticking by Meghan Markle's side! Former Suits executive producer Jon Cowan defended the actress after former palace aides claimed she bullied them while she was living at Kensington Palace.
"It's also possible the Duchess of Sussex is a good person thrust into an unimaginable world," Cowan tweeted on Wednesday, March 3. "Having spent 3 years working with her in her pre-Duchess days, I saw a warm, kind, caring person. I know nothing of her current situation but she gets the benefit of the doubt in my book."
Article continues below advertisement
Other fans showed their support for the Duchess of Sussex following the accusations.
"Do y'all find yourselves getting mad as HELL every time they talk sideways about the Duchess Meghan?" Chance the Rapper wrote.
Article continues below advertisement
"The character assassination of Meghan Markle by the press is insane and so blatant! Yet Prince Andrew is out here.... let me not even start," another person pointed out, referring to how Prince Andrew stepped down after his association with pedophile Jeffrey Epstein.
On March 2, The Times reported that former palace aides complained about Meghan's behavior when she was living in the U.K. — just days before her interview with Oprah Winfrey is set to air on CBS on March 7.
"The complaint claimed that she drove two personal assistants out of the household and was undermining the confidence of a third staff member," the outlet reported.
Article continues below advertisement
Two senior members of staff claimed they were bullied by the 39-year-old, while a former employee said they were "humiliated" by her.
However, Meghan's team denied the accusations. "Let's just call this what it is — a calculated smear campaign based on misleading and harmful misinformation. We are disappointed to see this defamatory portrayal of The Duchess of Sussex given credibility by a media outlet. It's no coincidence that distorted several-year-old accusations aimed at undermining The Duchess are being briefed to the British media shortly before she and The Duke are due to speak openly and honestly about their experience of recent years," a spokesperson for the Duke and Duchess of Sussex said.
Article continues below advertisement
The statement continued: "The Duchess is saddened by this latest attack on her character, particularly as someone who has been the target of bullying herself and is deeply committed to supporting those who have experienced pain and trauma. She is determined to continue her work building compassion around the world and will keep striving to set an example for doing what is right and doing what is good."
Article continues below advertisement
Buckingham Palace also said they were going to look into the complaints.
"We are clearly very concerned about allegations in The Times following claims made by former staff of The Duke and Duchess of Sussex," they said in a statement, which was obtained by The Royal Observer. "Accordingly our HR team will look into the circumstances outlined in the article."
"Members of staff involved at the time, including those who have left the Household, will be invited to participate to see if lessons can be learned. The Royal Household has had a Dignity at Work policy in place for a number of years and does not and will not tolerate bullying or harassment in the workplace," the statement concluded.