Meghan Markle Accuses Royal Family Of 'Perpetuating Falsehoods' About Her and Prince Harry In New Oprah Sneak Peek — Watch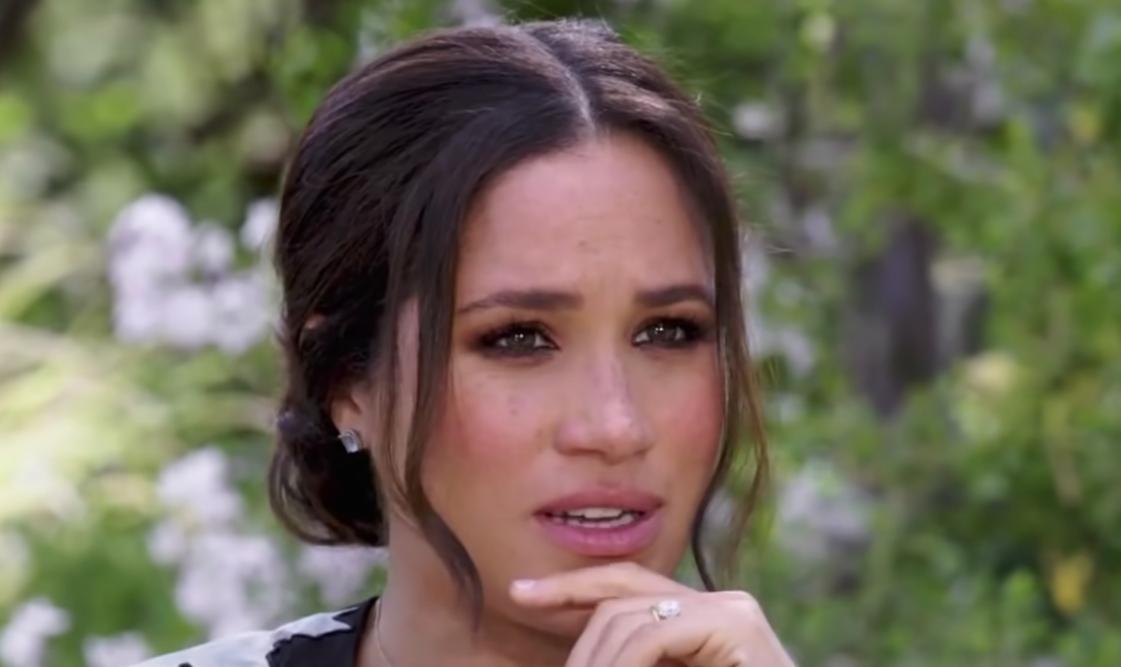 She's not holding back. In a new sneak peek for Meghan Markle's upcoming interview with Oprah Winfrey, the Duchess said the royal family hardly had her back.
"How do you feel about the Palace hearing you speak your truth today?" Winfrey asks the 39-year-old in the new clip, which was dropped on Wednesday, March 3.
Article continues below advertisement
"I don't know how they could expect that after all of this time we would still just be silent if there is an active role that the firm is playing in perpetuating falsehoods about us," she said, referring to the royal family. "And if that comes with risk of losing things, there is a lot that has been lost already."
During the chat with Winfrey, Meghan and Harry, 36, will touch upon a variety of topics. In another sneak peek, Harry addresses his late mother, Princess Diana.
Article continues below advertisement
"For me, I'm just really relieved and happy to be sitting here, talking to you, with my wife by my side, because I can't begin to imagine what it must have been like for her going through this process by herself all those years ago because it has been unbelievably tough for the two of us, but at least we have each other," he says.
Earlier this week, several palace staffers came forward and accused Meghan of bullying when she lived at Kensington Palace.
"We are clearly very concerned about allegations in The Times following claims made by former staff of The Duke and Duchess of Sussex," the palace said in a statement on March 3. "Accordingly, our HR team will look into the circumstances outlined in the article. Members of staff involved at the time, including those who have left the Household, will be invited to participate to see if lessons can be learned."
"The Royal Household has had a Dignity at Work policy in place for a number of years and does not and will not tolerate bullying or harassment in the workplace," they added.
Article continues below advertisement
However, the Suits alum's team has denied the allegations.
"The Duchess is saddened by this latest attack on her character, particularly as someone who has been the target of bullying herself and is deeply committed to supporting those who have experienced pain and trauma. She is determined to continue her work building compassion around the world and will keep striving to set an example for doing what is right and doing what is good," a spokesperson for the Duchess said.
Article continues below advertisement
It seems like the drama is far from over as other staffers may make more accusations in the next few days.
"The Palace did everything they could to cover up the complaints that were made about Meghan, but that ended the moment she sat down with Oprah," a source exclusively told The Royal Observer. "There are many different sides to a story. Meghan has decided to tell her side and now should be prepared for others to tell theirs."
The interview is set to air on CBS on Sunday, March 7, at 8 p.m. ET.