Meghan Markle & Prince Harry's 'Favorability' Rating Drops To Lowest Record, According To New Poll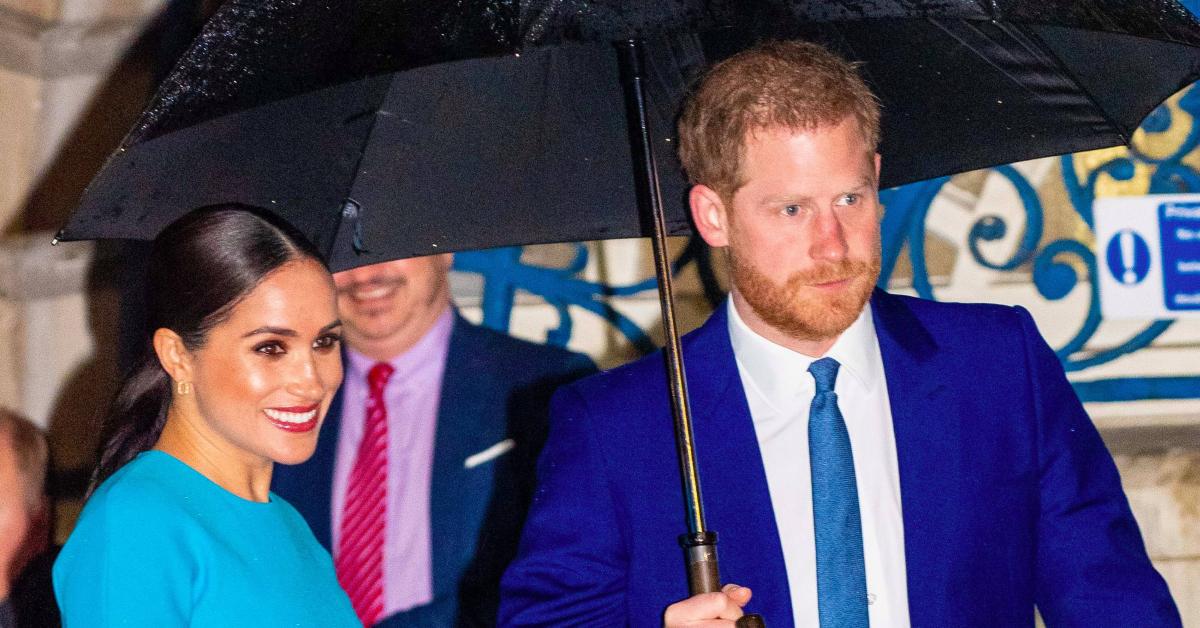 Article continues below advertisement
The poll asked 1,667 U.K. adults what they thought of the couple — people ages 18 to 24 are split over Harry (47 percent positive vs. 44 percent negative), but they tend to think of Meghan, 40, more positively — 50 percent vs. 40 percent.
But only 13 to 18 percent of people who are 65 and older think of the pair in a positive light.
Article continues below advertisement
In April, Harry was liked by 43 percent of people, but now that number is 34 percent, while the former actress fell from 31 percent in March to 29 percent in April and 26 percent now.
As for other members of the royal family, Queen Elizabeth is the most popular royal family member, with 80 percent of the public's approval.
Article continues below advertisement
Prince William is right behind the Queen, with 78 percent of people liking the dad-of-two, who is second in line to the throne. Kate Middleton also got a whopping 75 percent approval.
Prince Charles got 54 percent, while 43 percent of people have a positive opinion about his wife, Camilla, Duchess of Cornwall.
Article continues below advertisement
Prince Andrew is still the black sheep of the family, as 83 percent of the public have a negative opinion of him.
Article continues below advertisement
In July, another poll revealed that Prince Harry, 36, was less popular than Prince Andrew among baby boomers.
According to the poll, the red-headed prince doesn't seem to appeal to people who are born between 1946 and 1964.
Article continues below advertisement
"There's a lot to work through there. I feel really let down because he's been through something similar, he knows what pain feels like, and Archie is his grandson, but at the same time, I of course, will always love him, but there's a lot of hurt that happened and I will continue to make it one of my priorities to try and heal that relationship," he told Oprah Winfrey about his father. "But they only know what they know. I have tried to educate them from the process I have been educated."
Meanwhile, Prince Andrew has been laying low ever since Virginia Roberts sued him for alleging raping her when she was 17 years old.