Meghan Markle Meeting With Public Figures In NYC Shows She's 'Strongly Hinting Towards A Possible Political Career,' Expert Claims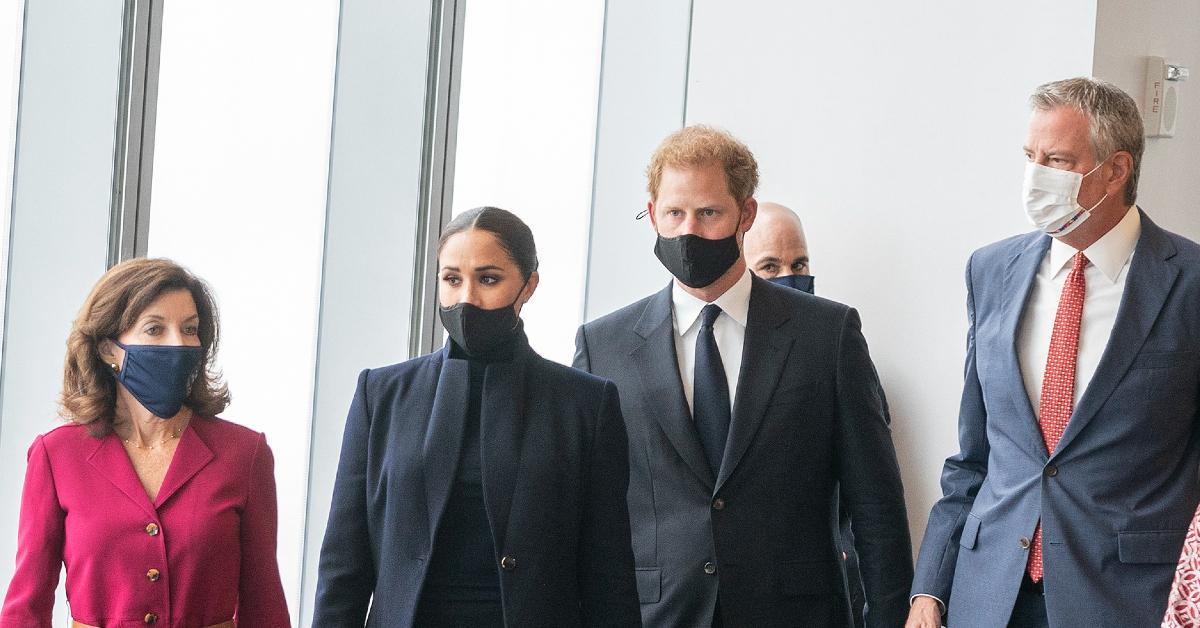 Article continues below advertisement
According to expert Richard Fitzwilliams, he believes this move was intentional.
"They have had a wonderful trip to New York, they get pictured with politicians — it is strongly hinting towards Meghan's possible political career," he told The Sun. "She's got the world in front of her because she is only 40. Undoubtedly, we could be looking many years ahead. But if you enter politics, you have to be very good with your facts — and they were loose with their facts on Oprah."
Article continues below advertisement
This is hardly the first time it's been speculated that the former actress could go into another industry. After the couple topped the Most Influential List for Time magazine, Fitzwilliams shared his thoughts.
Article continues below advertisement
"This magazine cover has made it very very clear what's in the couple's mind — and especially Meghan's mind — and that's politics. It must be!" the commentator claimed. "I think there is absolutely no doubt that if they made the cover it's not about what they've achieved, but what they could achieve. They're going to become more and more visible. I think that they're looking at politics."
"If you're looking at the future and you're looking at Meghan as an activist, for gender equality, the environment, diversity, I think that it makes total sense that becoming a political future would certainly be on the cards," Fitzwilliams shared. "You're looking at Congress or maybe even the Senate, she's only 40, so there plenty of time. Above all what this says is attention — this cover proves that they have this global pull. I think Meghan and politics are going to be synonymous at a certain point."