Meghan Markle Keeps Her 2 Kids Lilibet & Archie Close By Wearing A Gold Bracelet With Their Names On It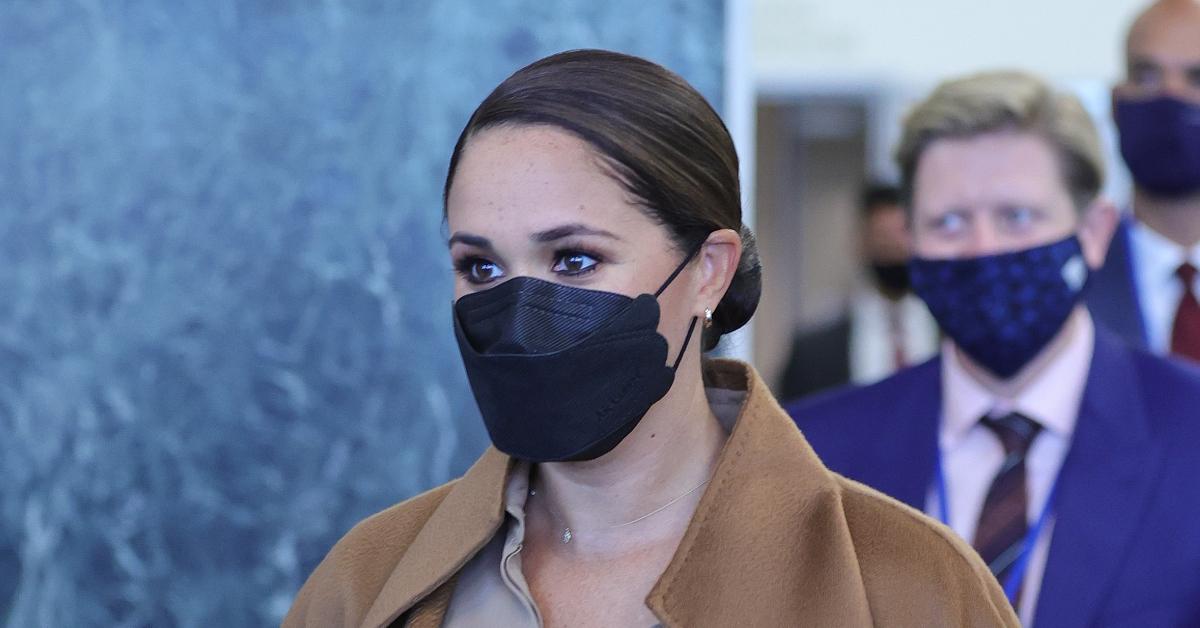 Meghan Markle and Prince Harry visited New York City last week, and even though their two kids, Lilibet and Archie, were not there, the former actress was still thinking about them.
Article continues below advertisement
While at the United Nations, the 40-year-old was spotted wearing a gold bracelet with her children's names featured on it.
Of course, people loved the statement piece. One person wrote, "Her personalized jewelry is so cute. I love how everything has sentimental value," while another added, "Cute. Meghan is really a sweetheart."
Article continues below advertisement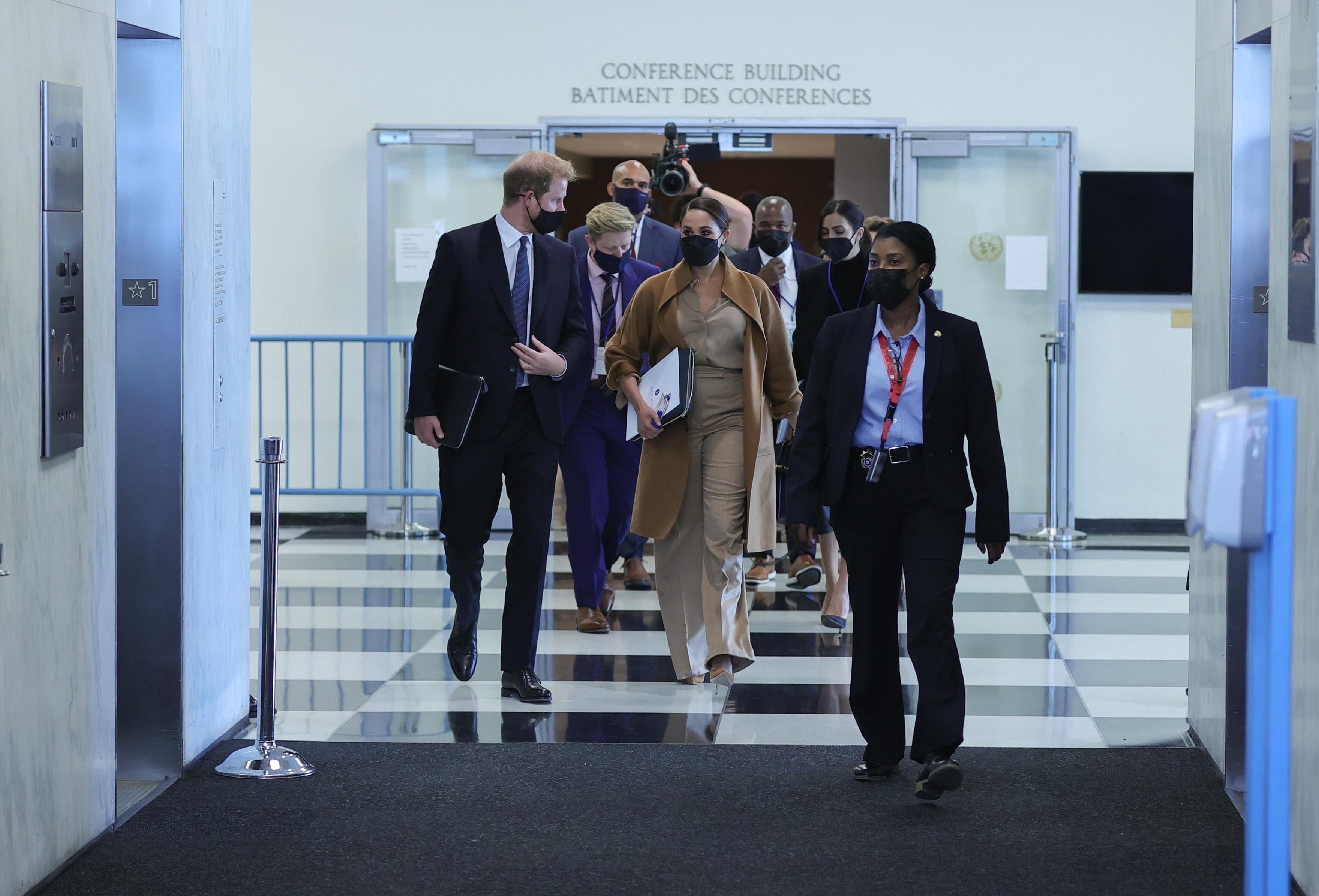 Article continues below advertisement
The brunette beauty also wore Princess Diana's gold Cartier watch and a Cartier Love bracelet on her wrist.
This is hardly the first time Meghan has given a subtle shout-out to her kids. In August, the Hollywood star sported two gold necklaces by Logan Hollowell — one is the Taurus constellation, which is Archie's zodiac sign, and the other is a Gemini constellation for daughter Lili, who was born on June 4.
Article continues below advertisement
During her trip, one reporter asked, "Meghan, how's Lilibet?" to which she replied, "She's beautiful."
The two made many stops during their tour of the Big Apple, and it looks like they got some one-on-one time together.
Article continues below advertisement
"Hi, everybody," the TV star began. "It is so good to be back here with all of you. Look, we know that it feels like this pandemic has been going on forever. We get it, it's been a lot and some people are just over it. But, if everyone's over it, it's never going to be over. There's so much that we can do today, now, that can get us closer to ending this pandemic and that's why we're all here."
Article continues below advertisement
She continued, "We're able to be here tonight because the most brilliant scientists, researchers, frontline workers and selfless public health leaders have risked their lives to protect our global community. They are our humanitarian heroes."
For his part, Harry said: "Since this pandemic began, we've been talking to the experts about how we can do our part. This week, we sat with independent health leaders to further understand how we get closer to vaccine equity and ending this health crisis, but we're battling more than a virus alone. This is a battle of misinformation, bureaucracy [and] lack of transparency."