Meghan Markle's First Boyfriend Joshua Silverstein Says Former Actress Was 'Always A Very Strong, Confident Young Person,' Reveals Who Made The First Move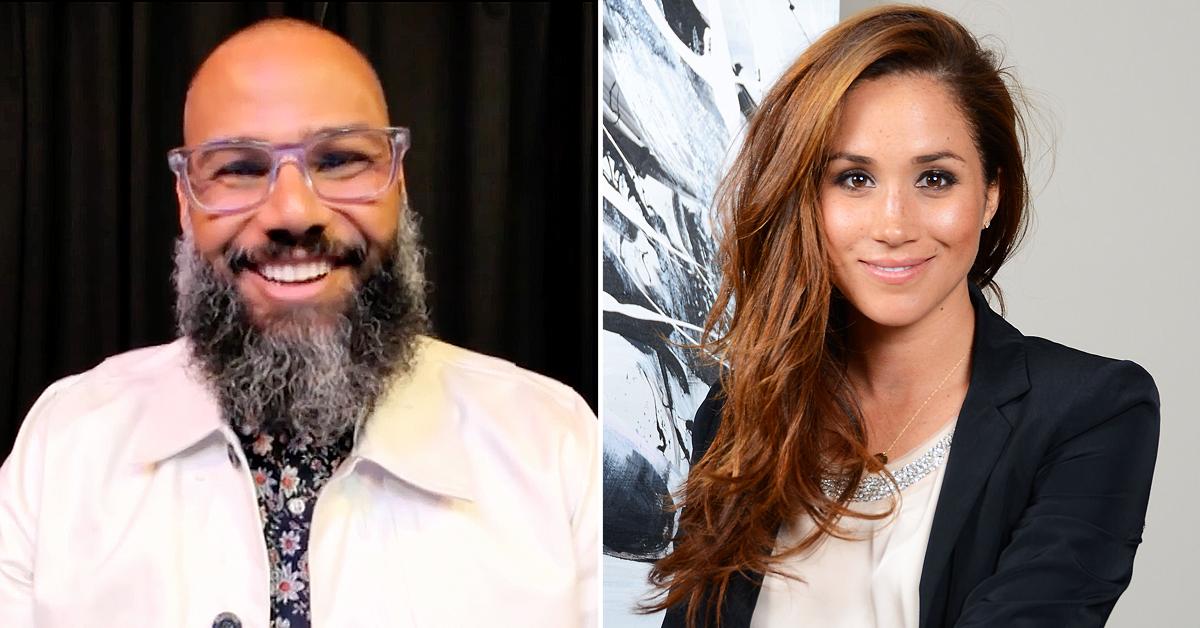 Meghan Markle's first boyfriend, Joshua Silverstein, is spilling secrets about their relationship, which took place when they were in their teens.
Article continues below advertisement
While speaking on the U.K. program Lorraine, Silverstein — who said he gave Megan her first kiss at 13 — said he could tell the former actress, 39, was going to reach for the stars.
"Meghan was always a very strong, confident young person, it was clear to me at the time we were together that she had a very clear idea of where she wanted her path to take her," he said.
Article continues below advertisement
Silverstein then revealed who made the first move when they were younger. "As she told it, she approached me, so I think that in itself was very attractive, that a young person would have the confidence and gumption to walk up to me and tell me she thought I was attractive," he admitted. "At the time, it was what kids did, she told her friends she liked me, I told her friends I liked her, and our friends met and they arranged it, and we became boyfriend and girlfriend."
Article continues below advertisement
When Silverstein found out that Meghan was going to marry Prince Harry, he just hoped that "she [was] happy."
"I have nothing but respect for her and what it looks like she is doing, I love that her and Harry are working on this documentary with Oprah about mental health, it's one of the biggest crises in our world right now," he said.
Article continues below advertisement
As for what Silverstein's wife thinks about his old flame, he said: "Cynthia was thrilled at the beginning of this whole thing ... My wife has been obsessed with the royal family history, so now I know someone who is part of that narrative is very exciting."
Article continues below advertisement
"Her and Harry make an amazing couple, I definitely could not have found anyone more amazing than my wife, she is a perfect partner for me," he added.
One person wrote, "Why on Earth is #lorraine doing an interview with Meghans 1st boyfriend? I'm pretty confident that my 1st boyfriends opinion of me is not an accurate view of who I am as a person now. Absolutely pointless. Disappointed @lorraine," while another added, "Do we really need an interview from an ex of Meghan's when they were teenagers I really don't see the point in trying to get this interview like what's he going to tell us her favourite McDonalds order #Lorraine."