Did Meghan Markle Hint At Her Daughter's Name In VAX Live Appearance? See The Intriguing Theories!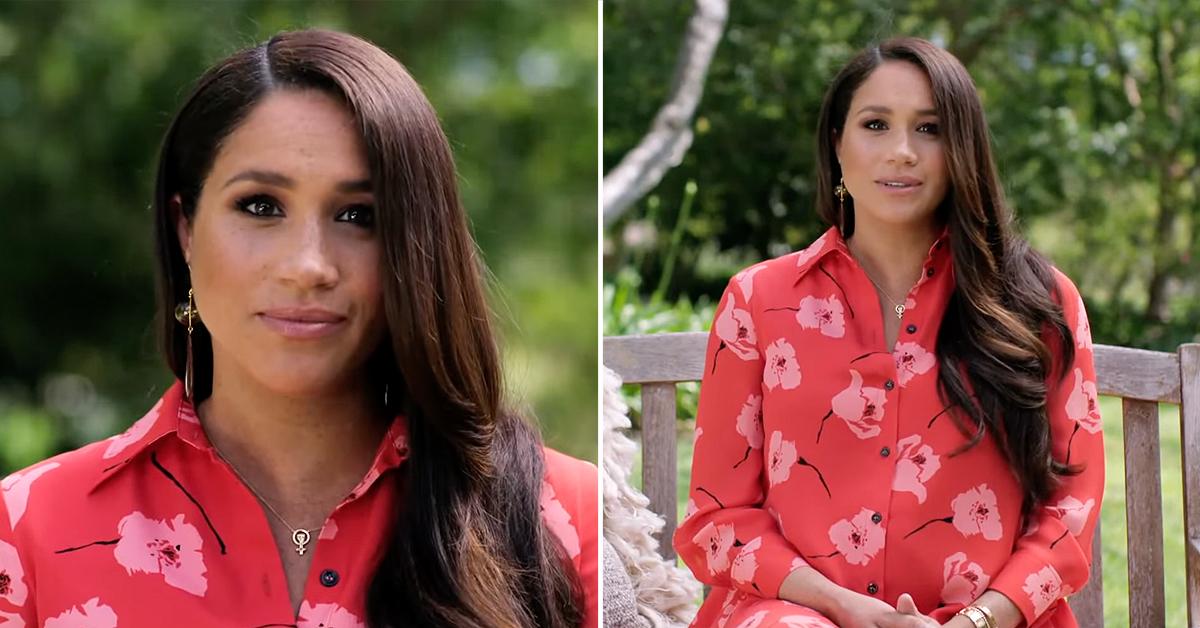 Article continues below advertisement
During the brunette beauty's speech, which aired on Saturday, May 8, the 39-year-old sported a red floral-print Carolina Herrera dress, but fans speculated there was a hidden meaning behind the frock.
"During the broadcast, Meghan was seen wearing an absolutely gorgeous @carolinaherrera tie-waist shirt dress, covered in … poppies.🌸🌸🌸POPPY!?!!! 👶🏻🎀💞 What do we think?!! I've always loved the name and think it could be a perfect fit — given the backstory of the distinctive red flower," one person wrote on social media.
Article continues below advertisement
"The poppy is a symbol of remembrance and hope, and is often worn to show support for the service and sacrifice of the Armed Forces, verterans and their families across the UK … Given Prince Harry's ties to the military, the name Poppy would be incredibly fitting," they added.
Article continues below advertisement
"Poppy is the California state flower. Their place of freedom and healing," one user said about their new home state.
"Don't forget y'all — Doria always called Meg her flower," another noted, referring to Doria Ragland's nickname for her daughter.
Article continues below advertisement
After the theory was shared, many people thought the user was onto something.
"Holy cow I think you just cracked the code," one social media user wrote, while another added: "Ohhh love this. Archie and Poppy, so sweet!"
Article continues below advertisement
"The support for baby Philippa is showing no signs of slowing down, and we've been forced to trim the odds again that it's the name for Harry and Meghan's daughter," Jessica O'Reilly, who works for Ladbrokes, said.
Article continues below advertisement
Royal expert Katie Nicholl believes the red-headed royal and Meghan will honor Diana in some way.
Article continues below advertisement
"What we know about this couple is they do put a lot of time and thought into names, but I am sure they have got a very good idea of what they are going to call their little girl, and I think many are expecting that Diana is going to be one of her names," she told Entertainment Tonight.
"I absolutely think that they will want to include Diana as perhaps one of the names for their little girl," she shared. "Maybe not in her first name, but I am sure it's very high up on the list in terms of a second Christian name, and I think that is quite simply because it would be [a way] for Harry to pay tribute to his mother. Of course, the Cambridges gave Charlotte Diana as a middle name, I don't think that precludes Harry and Meghan from doing that type of same thing. I think it's very likely to be chosen as a middle name."