Meghan Markle's Ex Joshua Silverstein Praises Her For 'Bravely' Talking About Alleged 'History Of Racism In The Royal Family'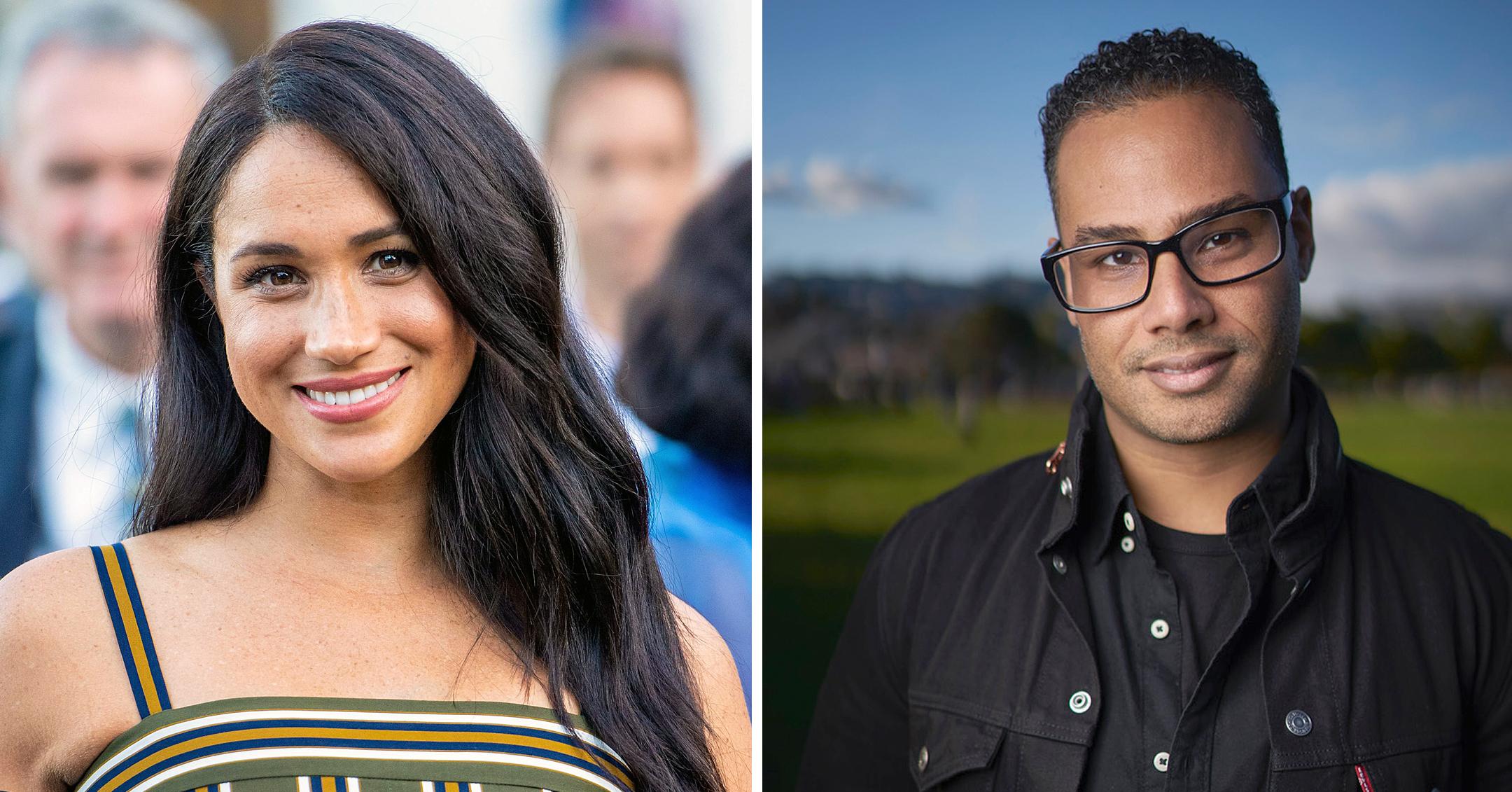 Even though the royal family was less than pleased with Prince Harry and Meghan Markle's Oprah Winfrey interview, the former actress' first boyfriend, Joshua Silverstein, was proud of his ex for standing up for herself.
Article continues below advertisement
"She got on Oprah and she was very honest and transparent with her experience with the Royal Family," Silverstein — who dated Meghan when she was 13 — said on the U.K. show Lorraine. "There's a history of racism that I'm sure you know in the Royal Family that goes back to the transatlantic slave trade. So the fact that Meghan was able to get on TV and bravely talk about that, is awesome."
"Whenever people of color speak out against oppression and racism, genuinely there's a huge backlash so the fact she got up and spoke about that even knowing it could create a lot of tension between her and her family, I thought that was really courageous on her part," he shared. "I think the more and more people begin to become honest with their role in oppression and privilege then we can move forward."
Article continues below advertisement
"I think the unfortunate role of humanity is we want to pretend things are great. The more people can speak comfortably about pain and trauma, then healing can begin," he added.
Article continues below advertisement
Article continues below advertisement
But fans were less than pleased with Silverstein's interview.
Article continues below advertisement
"Why have you just allowed somebody on your show to say that the British Royal Family are institutionally racist without asking him to back that up with facts?" one person asked, while another fumed, "Why are we being told how racist the UK is by some unknown person. Lorraine just agrees. No balance."
Article continues below advertisement
"I can't believe that interview with Megan's first boyfriend. What was Lorraine playing at? She allowed him to accuse the royals as being racist of Megan telling truths in her interview with OW. She didn't correct him once," a third person wrote.
Silverstein also had nothing but kind words to say about his ex on the show — even calling her "a very strong, confident young person."