Meghan Markle 'Desperately Wanted To Be The Special Guest At The Obama's Amazing Party,' Expert Claims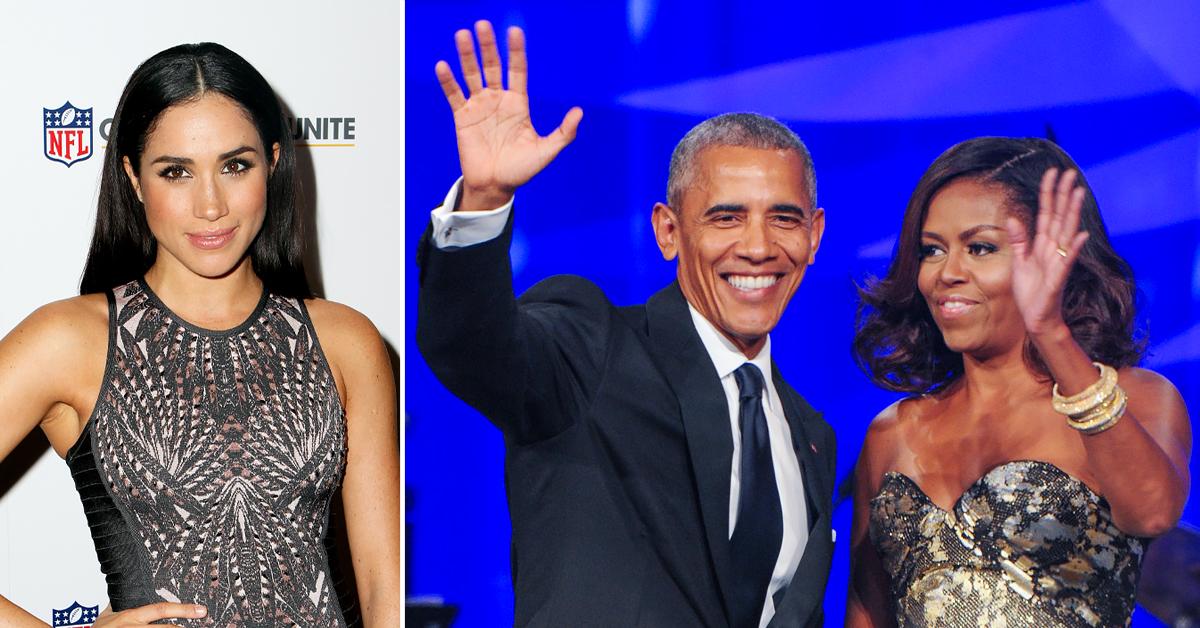 Meghan Markle and Prince Harry were not at Barack Obama's 60th birthday in Martha's Vineyard over the past weekend, which apparently made the mom-of-two upset.
Article continues below advertisement
"I am told that despite claiming she was unable to attend, Meghan desperately wanted to be the special guest at the Obama's amazing party," author Angela Levin claimed while writing for The Sun.
Article continues below advertisement
The former president condensed his list due to the new coronavirus variant spreading, but "Harry and Meghan were never even on the original list," Levin claimed.
Tom Hanks, Steven Spielberg, Jay-Z, Beyoncé, John Legend, Chrissy Teigen and George and Amal Clooney were in attendance.
Article continues below advertisement
Royal expert Camilla Tominey believes the Obamas didn't want the former actress, 40, and Harry, 36, at the event since they bashed the royal family many times this year.
"So, it arguably will not have gone down particularly well with a couple that have always put 'family first' to see Harry and Meghan being so openly critical of their royal relatives during their Oprah interview in March," she said.
Article continues below advertisement
"The Obamas didn't like Harry attacking his family. They value family and certainly aren't the type of people who would want their children talking to the press," a source also claimed.
Article continues below advertisement
Dickie Arbiter — who is a royal expert and former press spokesman for the Queen — thinks the pair, who moved to California in 2020, aren't as famous as they think they are.
"There was speculation they would be invited, but I don't think they were ever even on the list," he said on Australia's Today show. "The Obamas have invited not just A-listers but the double A-listers. They have said that Barack doesn't want any presents, what he wants is guests to donate to help young men get on the work ladder, particularly young people of color. You are talking about Oprah Winfrey, the Clooneys, and Rihanna. Meghan and Harry are just not in that same league of celebrity. They are not double A-listers."