Meghan Markle's Childhood Boyfriend Shuts Down Bullying Claims, Says He Doesn't 'Personally See Her' Mistreating Palace Staffers
Meghan Markle's childhood boyfriend Joshua Silverstein is in her corner after The Times published a report in which several aides came forward and claimed the Duchess bullied them while living at Kensington Palace.
Article continues below advertisement
Silverstein doesn't "personally see her" mistreating royal staffers, he told Us Weekly.
"I see her doing whatever it is she feels like she should do in order to be happy and coexist within a system that has probably not been very welcoming to who she is and where she comes from," he explained.
He added, "When you find women of color — particularly Black women — standing up for themselves and speaking out and speaking against what they feel [is] disrespect or oppression, often times whiteness tends to classify that in negative ways because they don't want that to happen. It's almost like people are expected to know their place and whenever they don't fall in line with that, then people say it's a problem."
Article continues below advertisement
On March 2 — just five days before Meghan and Prince Harry's Oprah Winfrey interview aired on television — two personal assistants claimed the Suits star exhibited "unacceptable behavior" towards them, and she allegedly "humiliated employees."
Article continues below advertisement
"The Duchess is saddened by this latest attack on her character, particularly as someone who has been the target of bullying herself and is deeply committed to supporting those who have experienced pain and trauma. She is determined to continue her work building compassion around the world and will keep striving to set an example for doing what is right and doing what is good," they said.
Article continues below advertisement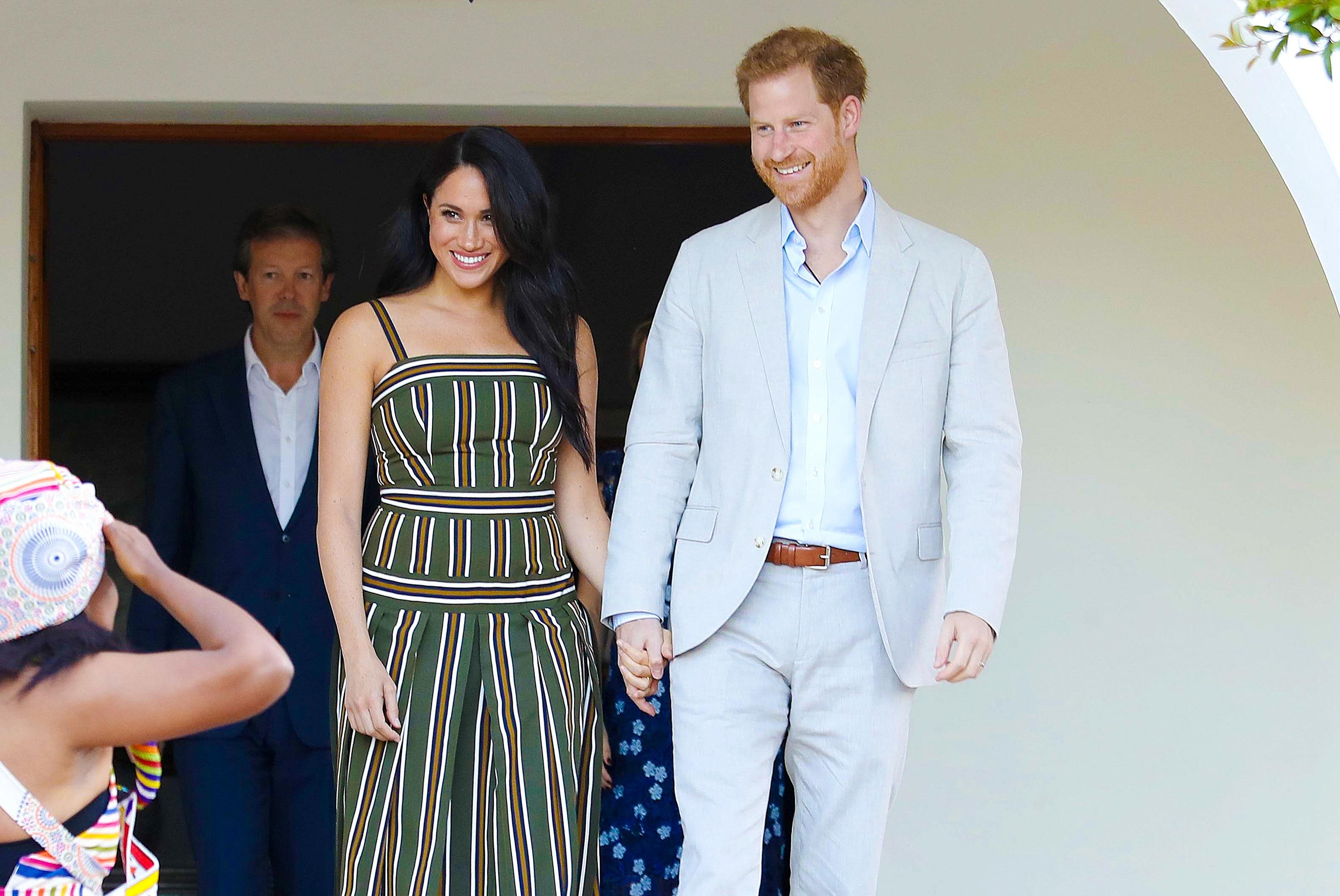 Article continues below advertisement
"Members of staff involved at the time, including those who have left the Household, will be invited to participate to see if lessons can be learned. The Royal Household has had a Dignity at Work policy in place for a number of years and does not and will not tolerate bullying or harassment in the workplace," the statement continued.
Article continues below advertisement
Even though Meghan and Harry told their side of the story about what it was like living in the U.K. for the past several years, it seems like the couple will have to deal with the "negative criticism" for years to come. However, Silverstein is happy that Meghan and Harry distanced themselves from the royal family.
Article continues below advertisement
"She's probably having to make hard decisions and uncomfortable ones for the sake of just being able to smile the next day. That's what life is about — making tough decisions so that you can live the life that allows you to thrive as the person you want to thrive as," he said. "As long as she's happy and he's happy, that's all that matters."
As a matter of fact, Harry thinks moving to California is "the best decision he's ever made," a source dished.
"Harry does not have any regrets," the insider shared. "[He] feels liberated and excited about starting this new chapter."