Kate Middleton Steps Out To Meet Military Personnel & Civilians Who Helped Evacuate Afghans From Their Country — Pics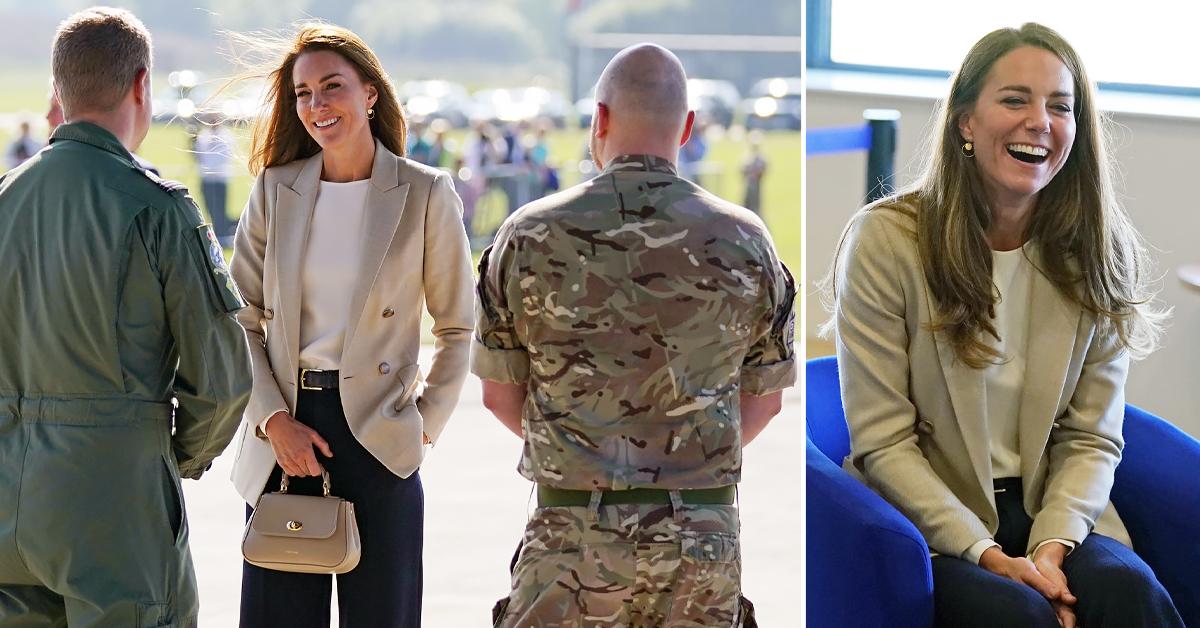 Doing her part! Kate Middleton was all smiles when she visited RAF Brize Norton, which is near Oxford, England, where she met with military personnel and civilians who helped evacuate Afghans from their country last month.
Article continues below advertisement
The mom-of-three sported a beige blazer, dark pants and a white shirt.
Article continues below advertisement
Scroll through the gallery below to see her returning to royal duties!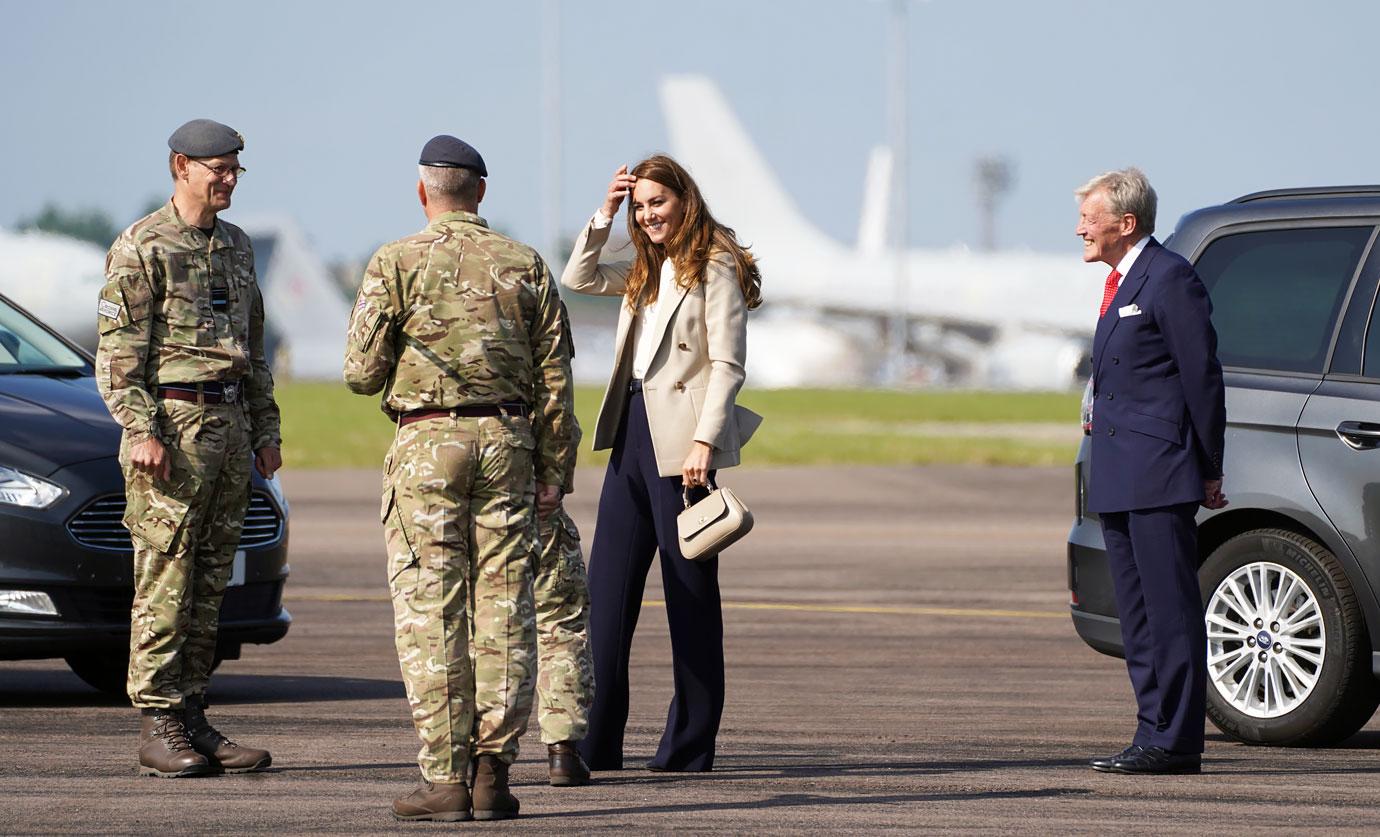 The Duchess seemed like she was having a blast, as she was pictured laughing and smiling throughout her trip.
Article continues below advertisement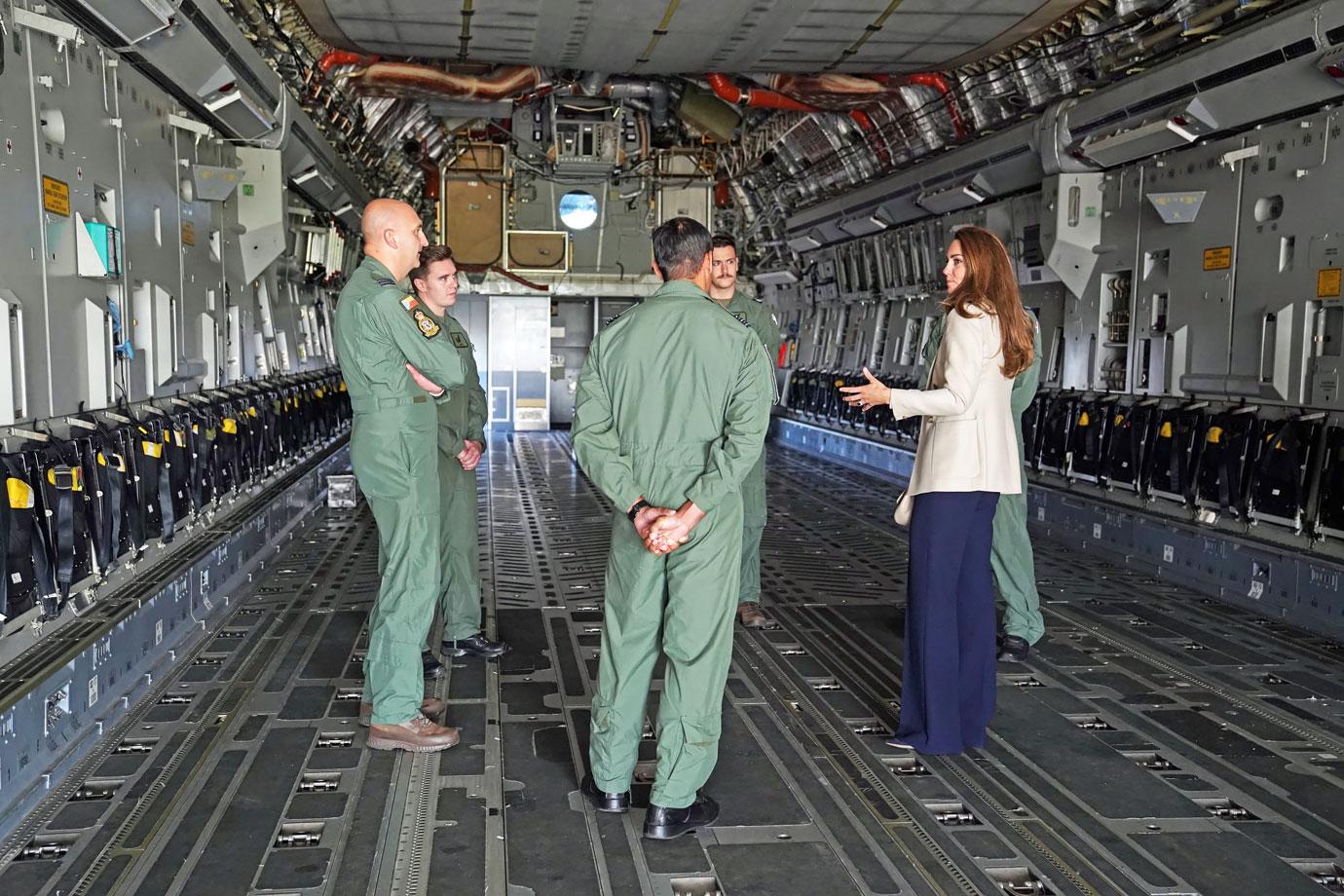 "Thank you to all the incredible people involved in #OperationPitting, the largest humanitarian aid operation for over 70 years, which saw 15,000 people flown out of Kabul in August by the @RoyalAirForce," the Duke and Duchess' Twitter account captioned some photos on Wednesday, September 15.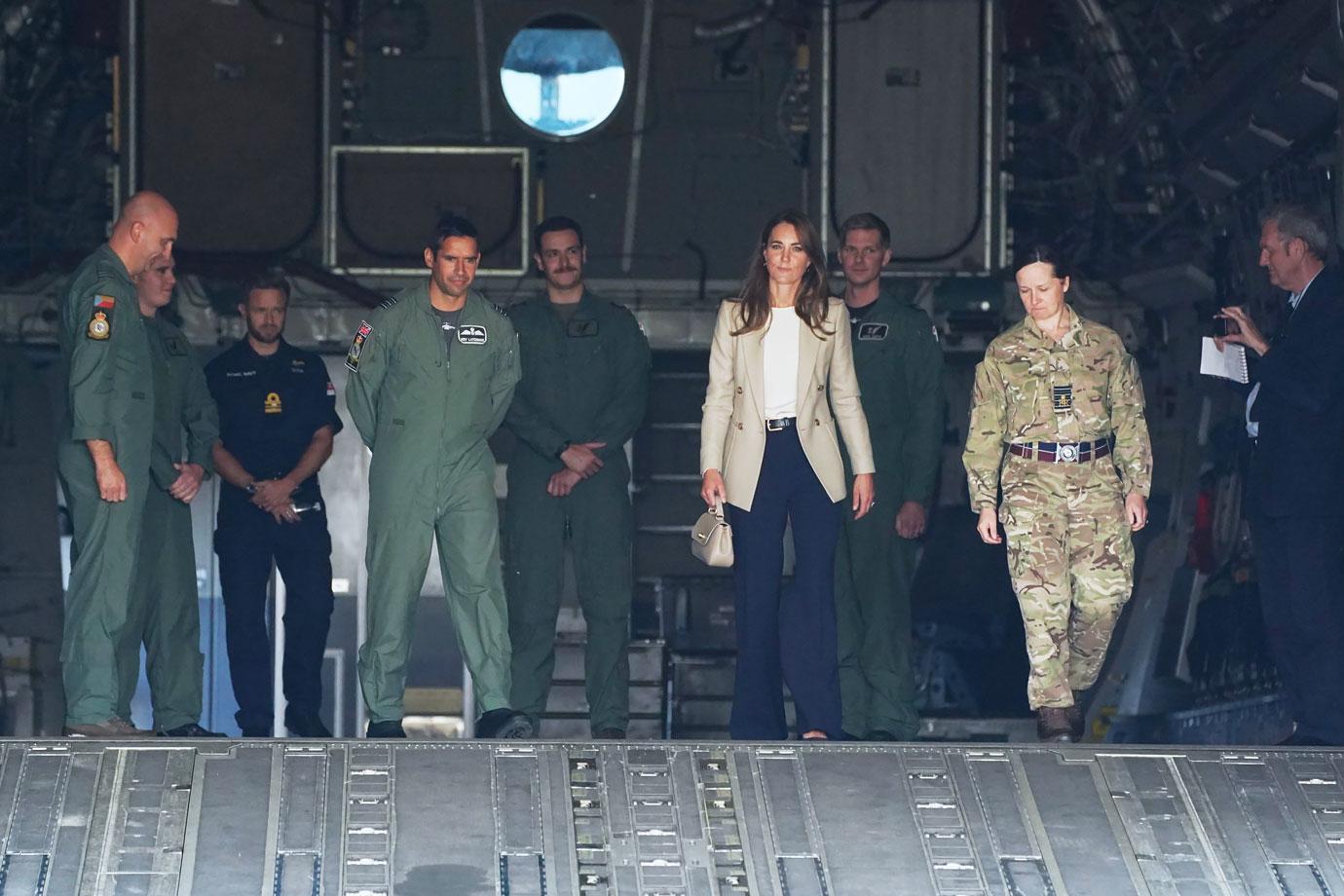 Of course, people loved seeing Kate back in action.
One person wrote, "It's a joy to see the Duchess of Cambridge back! We missed her a lot. Amazing work she's doing and honestly we want to see her more and more. She's a gem," while another added, "Thank you to these brave men and women and thank you, too, to HRH for highlighting their important service to our service men and women."
A third user added, "How sweet it is the Duchess visiting those heroes. I bet they had a lot to share."
Article continues below advertisement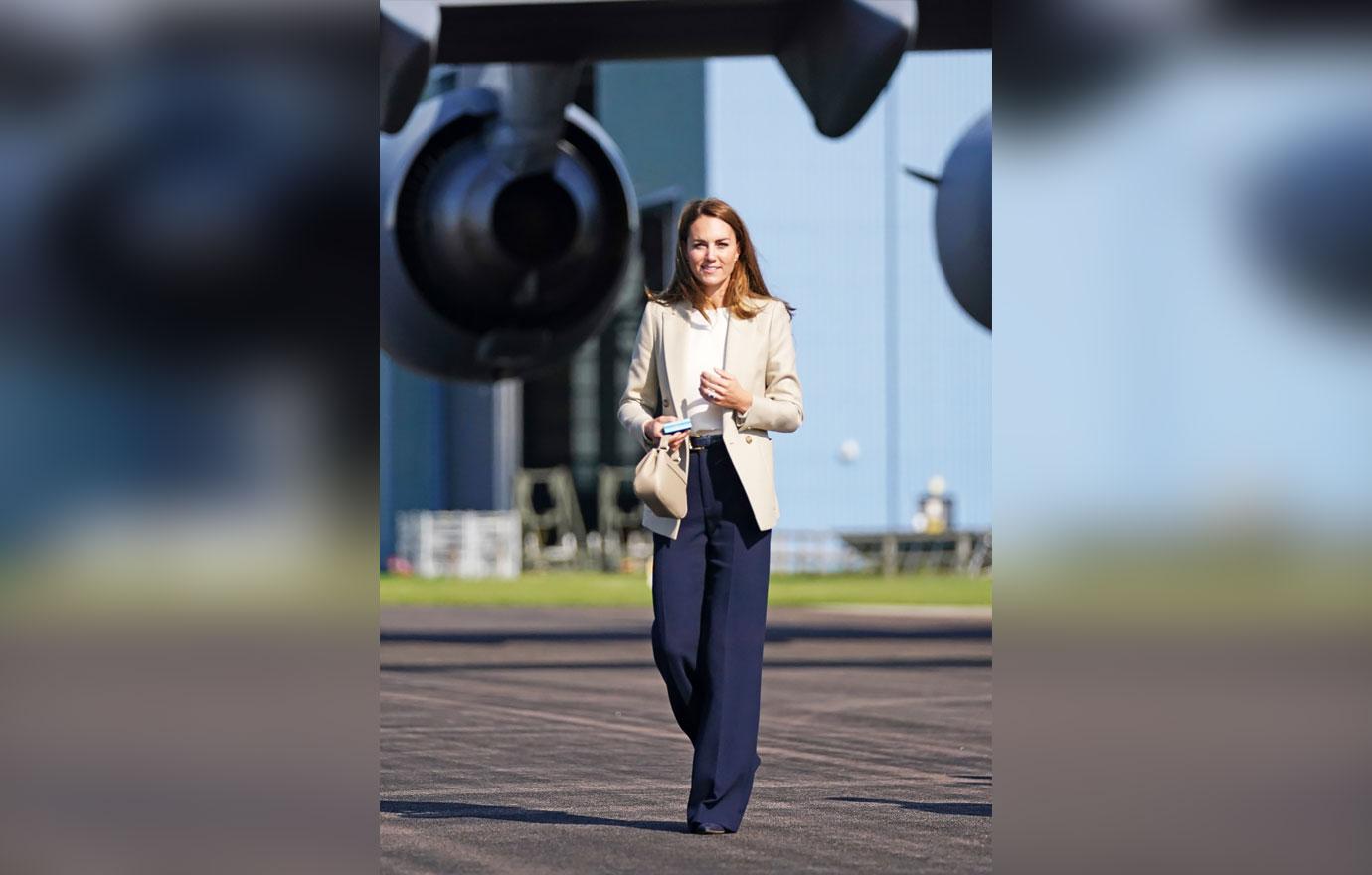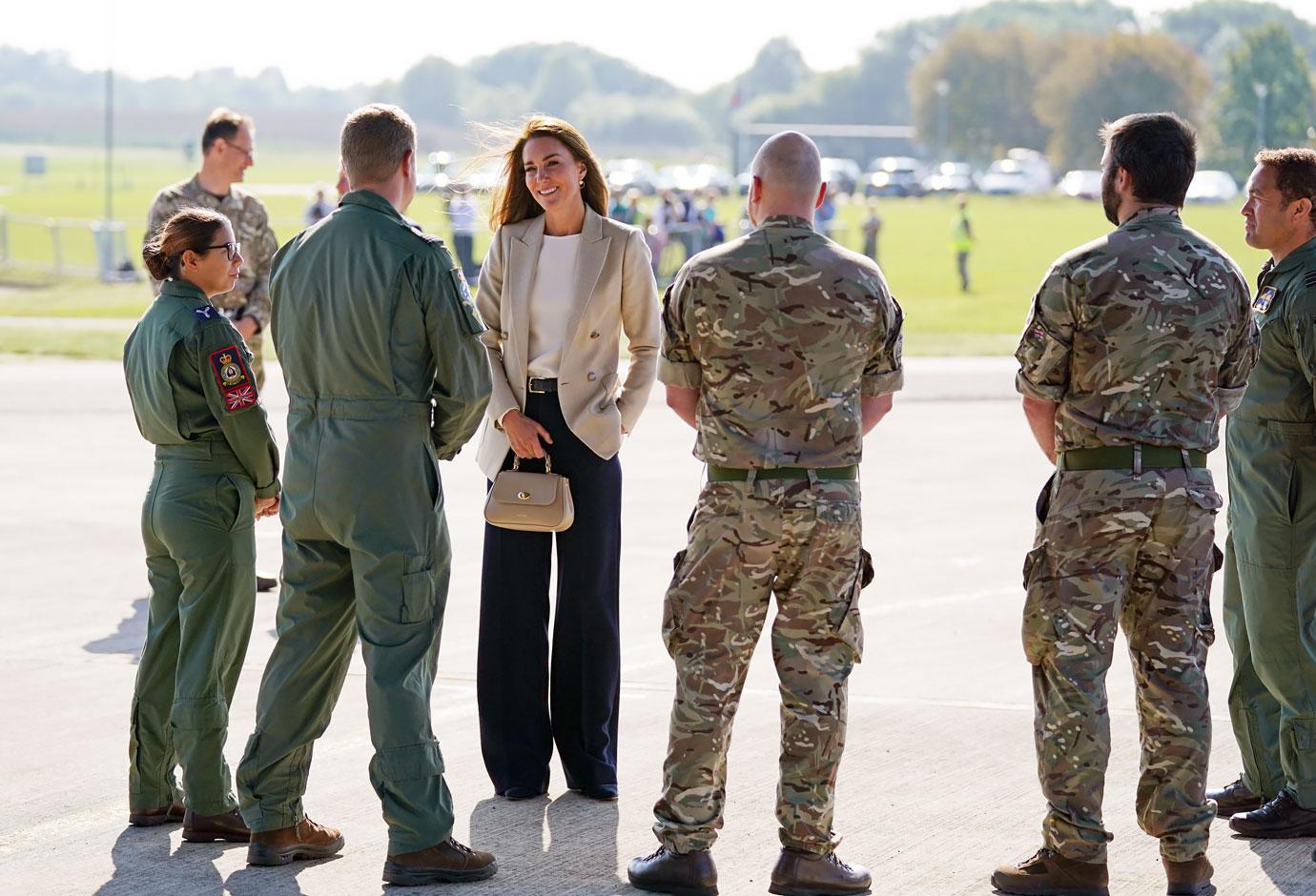 Kate met with RAF air crew and medics who helped evacuees out of Kabul airport.
More than 850 people arrived at the RAF base in Oxfordshire, where they were given food, clothing, toys and more.
Article continues below advertisement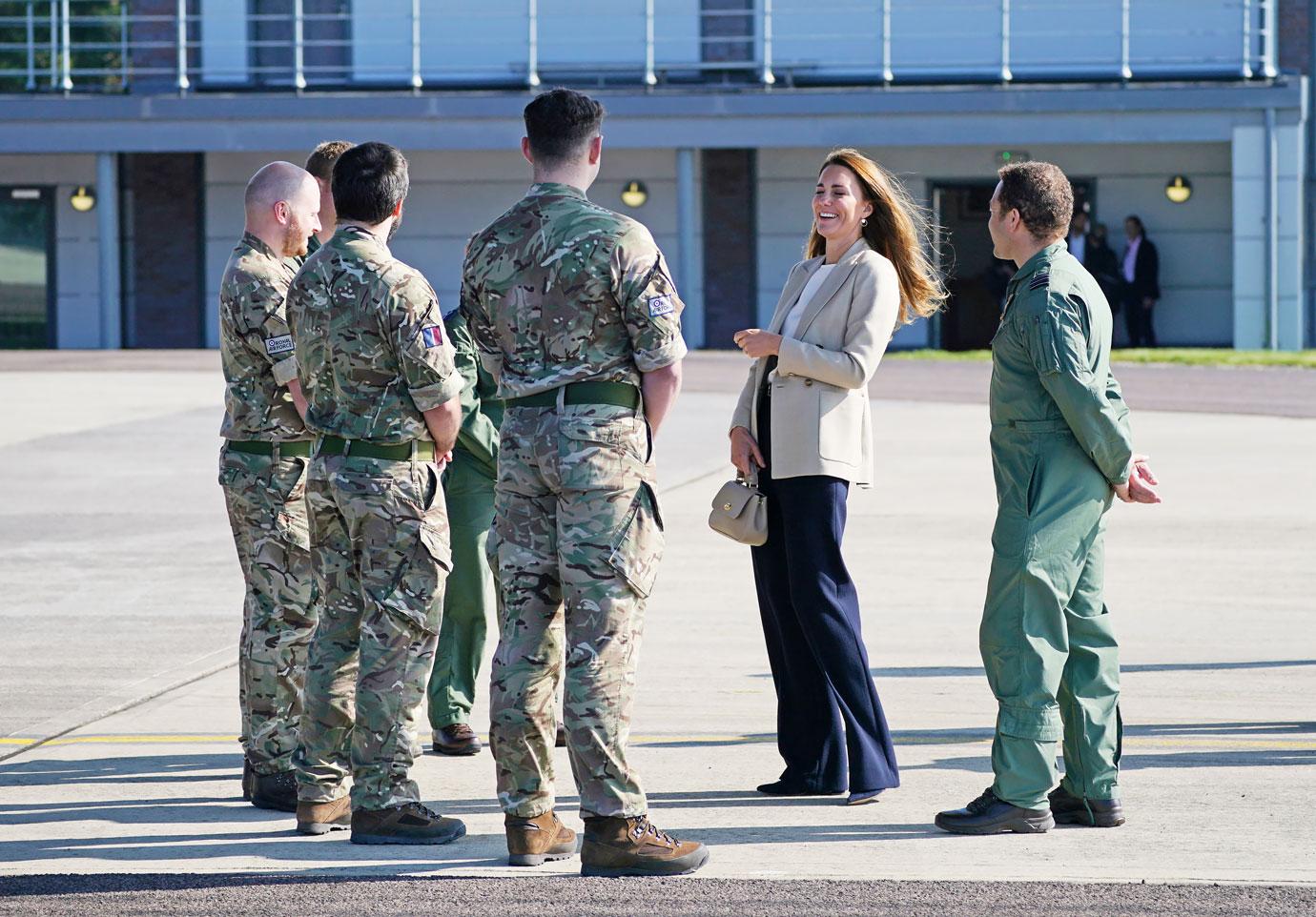 Kate and Prince William have laid low this summer, as they enjoyed spending time with their kids. However, this week the couple is very busy, as the dad-of-three was spotted at The Sun's Who Cares Wins Awards on September 14.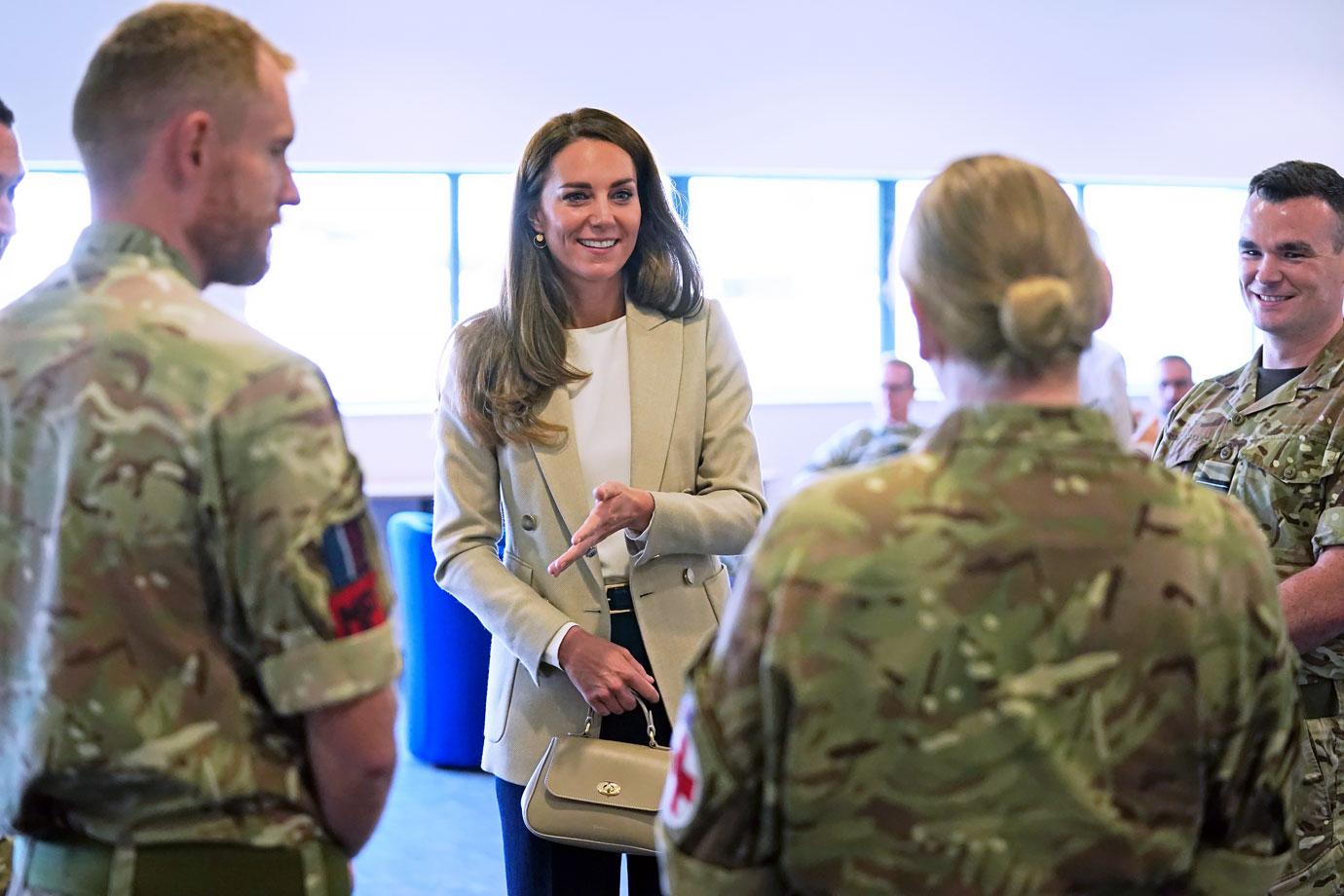 "Every day, our emergency services deal with high pressure and challenging situations," he said in his speech. "While most of us would, quite naturally, turn away and seek safety, our emergency responders rise to the occasion, running straight toward the danger to provide vital — and often, life-saving — support."
Article continues below advertisement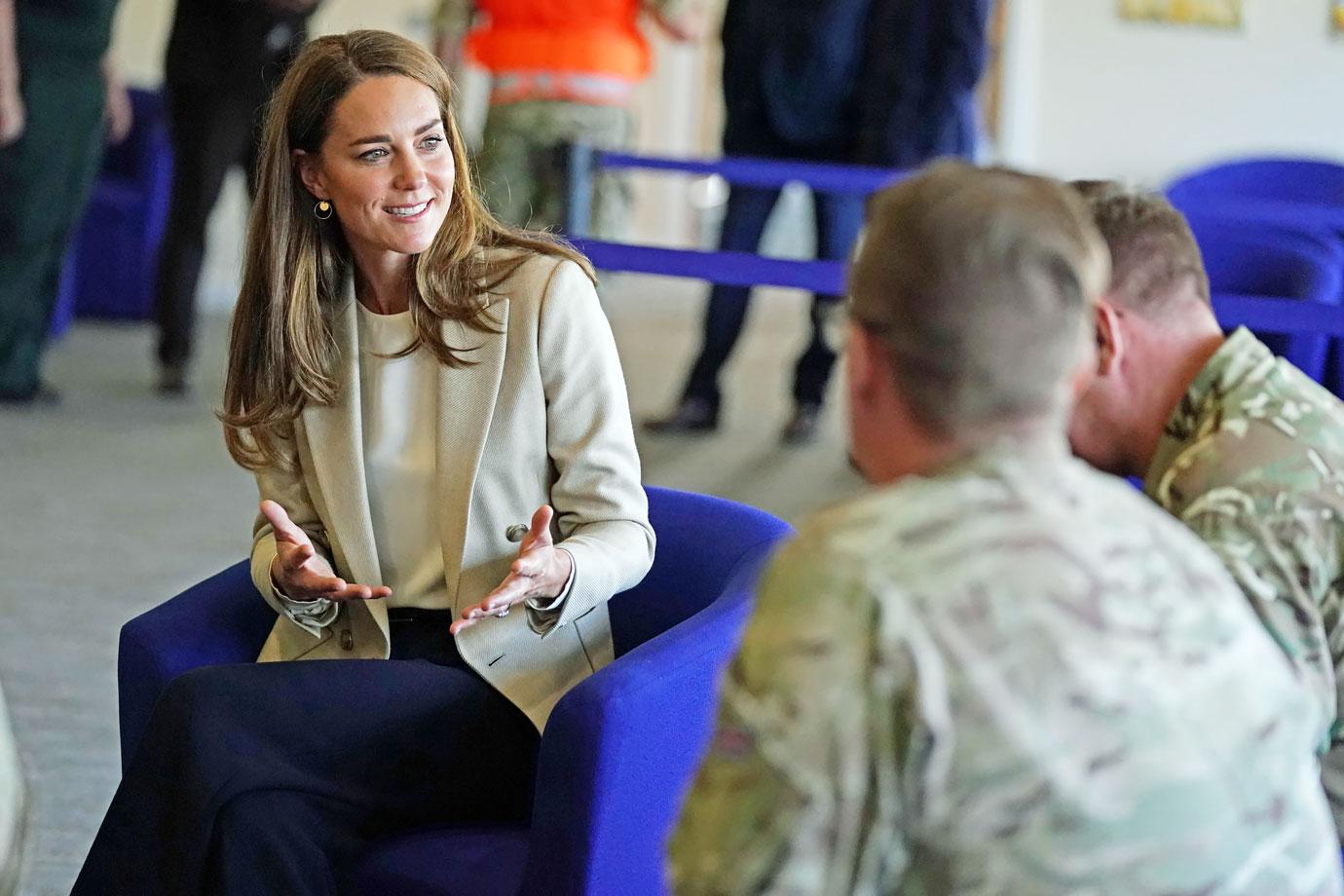 The future king also praised first responders for facing "their deepest fears [with] the most astonishing level of courage."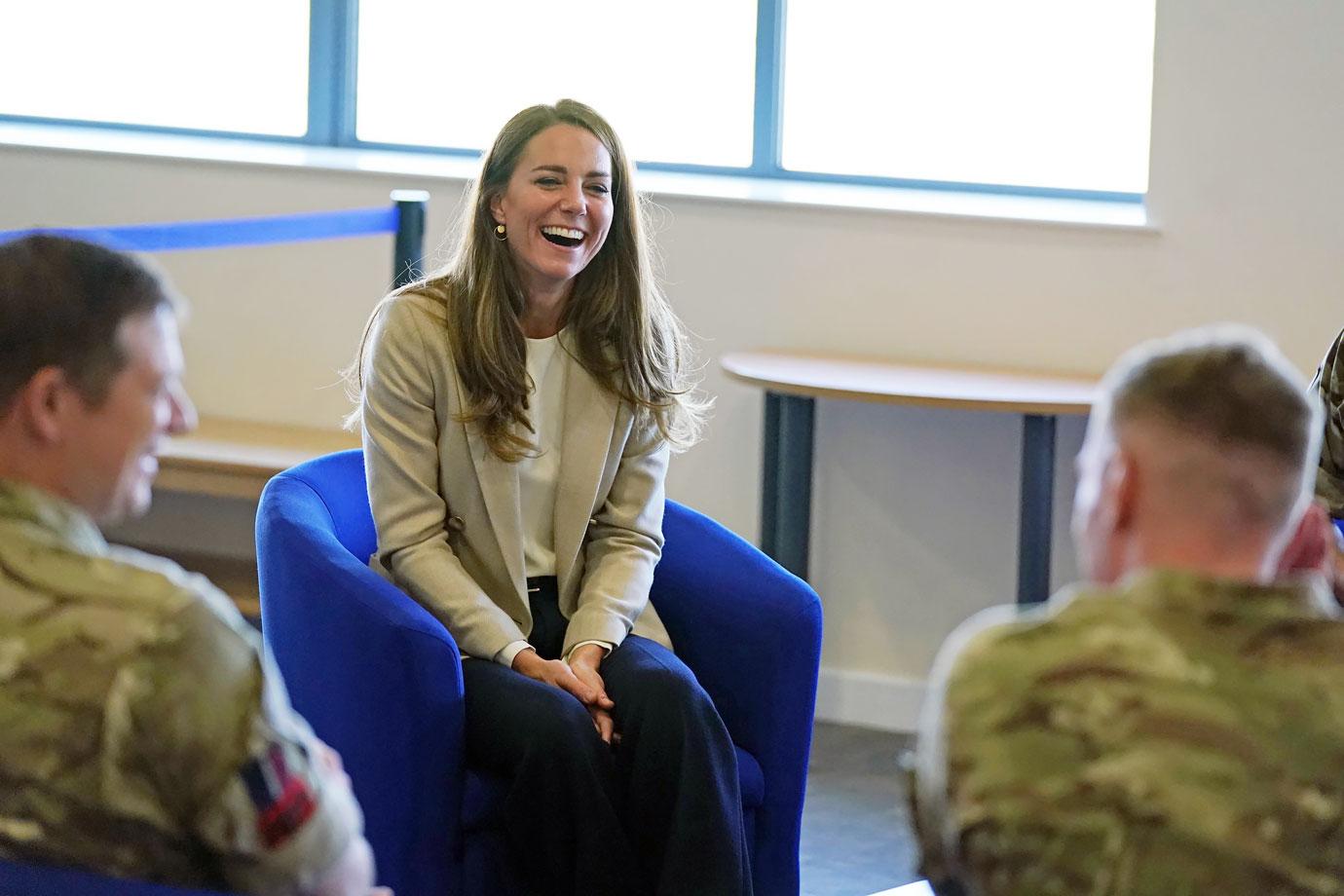 Looks like these two are doing good — one day at a time!