James Middleton & Alizee Thevenet Get Married In France — And Kate Middleton & Prince William Were In Attendance!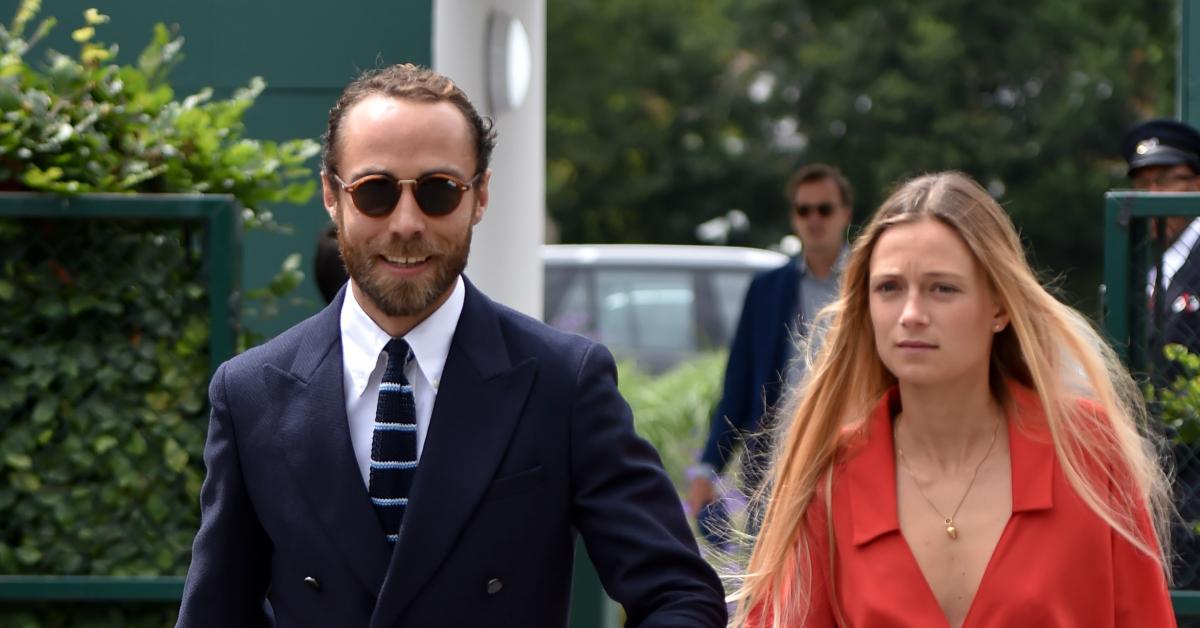 Off the market! James Middleton revealed that he married Alizee Thevenet on Saturday, September 11, in France — and his sister Kate Middleton and her husband, Prince William, were in attendance, Page Six reported.
Article continues below advertisement
"Mr & Mrs Middleton ❤️ 🇬🇧 🇫🇷Yesterday I married the love of my life surrounded by family, friends and of course a few dogs in the beautiful village or Bormes-les-Mimosas. Words cannot describe how happy I am ❤️," James captioned a selfie of himself with his new wife via Instagram.
Of course, people sent well-wishes to the newlyweds. One person wrote, "Congratulations James! This makes me so happy xxx," while another added, "congratulations J and A! Worth the wait! ❤️👏."
A third person added, "Many congrats lovebirds 🙌👏."
Article continues below advertisement
In addition to Kate, her parents, Carole and Mike Middleton, Pippa Middleton, James Matthews and their two children, Arthur and Grace, also were present at the ceremony, which took place where Alize's father, Jean-Gabriel Thevenet, lives.
Article continues below advertisement
The two met when James' dog Ella "made a beeline" for the 31-year-old.
"Rather embarrassed, I went over to apologize and bring Ella back," he told The Telegraph in March. "Little did I know, but I had just met my future wife, all thanks to Ella. If I hadn't trusted Ella, I wouldn't have brought her to the South Kensington Club and she wouldn't have been able to say hi to the woman who became my fiancée."
In April, James gushed over how his pup played matchmaker.
Article continues below advertisement
"I'm truly so thankful to Ella for bringing me so much happiness into my life," he said via Instagram. "She was the one who introduced me to Alizee, she supported me during my experience with clinical depression, she has kept me young & active and is the driving force behind my motivation to launch @ella.co."
The two got engaged in September 2019, and since then, it seems like they have been stronger than ever.
Article continues below advertisement
"It's a year since I asked Alizee to marry me 💍 … what a year it's been! Two homes 🏡 lockdown 🔐 two attempts at a wedding🤵👰❌, a litter of 🐶, launching of new company @ella.co 🐾 a beard shave 🪒 and much more but the best part is that I get to share it with you @alizeethevenet and I can't wait to take on whatever the future holds for us ✨," he wrote in September 2020. "We managed to escape to Italy ⛵️for a quick dip in the the sea, lots of 🍝&🍷 and now ready to face the world again- thank you @theclassicyachtexperience for the most unforgettable experience ⛵️❤️."