Kate Middleton Was 'Really Hung Up' On Her Ex-Boyfriend Harry Blakelock Before She Met Prince William, Source Claims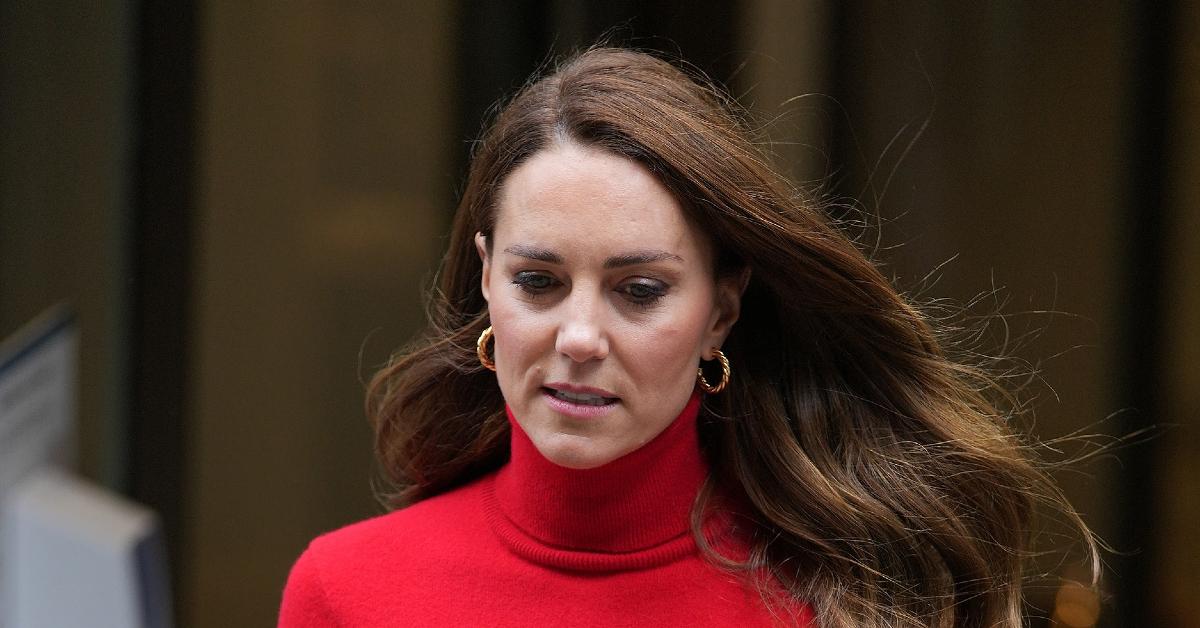 Before Kate Middleton attended St Andrew's, she was thinking about her ex-boyfriend Harry Blakelock during a three-month trip to Florence, a friend told the Mail on Sunday.
Article continues below advertisement
"When Kate arrived in Florence, she was really hung up about Harry," the source claimed. "She spoke about him all the time and he seemed to have messed her around quite a bit. He seemed to have blown hot and cold with her when they were at school and she was always talking about how she could get him back."
Apparently, Harry was in Florence the same time as the brunette beauty, but the friend claimed "nothing happened" between the former flames.
Article continues below advertisement
While Kate, 39, attracted a lot of "male attention," she was always "shy around boys" and would get "embarrassed and bashful," the friend revealed.
Article continues below advertisement
After things between her and Harry didn't work out, Kate ended up finding love with Prince William at college.
Article continues below advertisement
"I think the tussle, the Cain and Abel break up between William and Harry stems from the fact that Harry felt he was very supportive of William when he was undergoing his long courtship of Catherine," royal biographer Andrew Morton claimed. "Remember, Catherine and her family came in from some flack from inside the royal family, there was never any sense that Catherine was 'the one,' she was always seen as a girlfriend or a friend from university who would fade into the background."
Article continues below advertisement
"Everybody inside the Palace was blindsided when she became a real item of William's," he continued. "Harry felt that he'd supported William, and he didn't feel that he was getting the same support from his brother during his courtship with Meghan."
Now, Kate and William are ready to rule and be in charge one day.
The pair have since "become the modern face of the institution," their former private secretary Jamie Lowther-Pinkerton shared. "Thank God they've got each other and the training that they've had. They have a solid bond through these last 10 years. If you had scoured the realm you couldn't have got a better pair, frankly."