Ruff Day: Kate Middleton & Prince William Visit Clitheroe Community Hospital — And Play With Some Cute Pooches!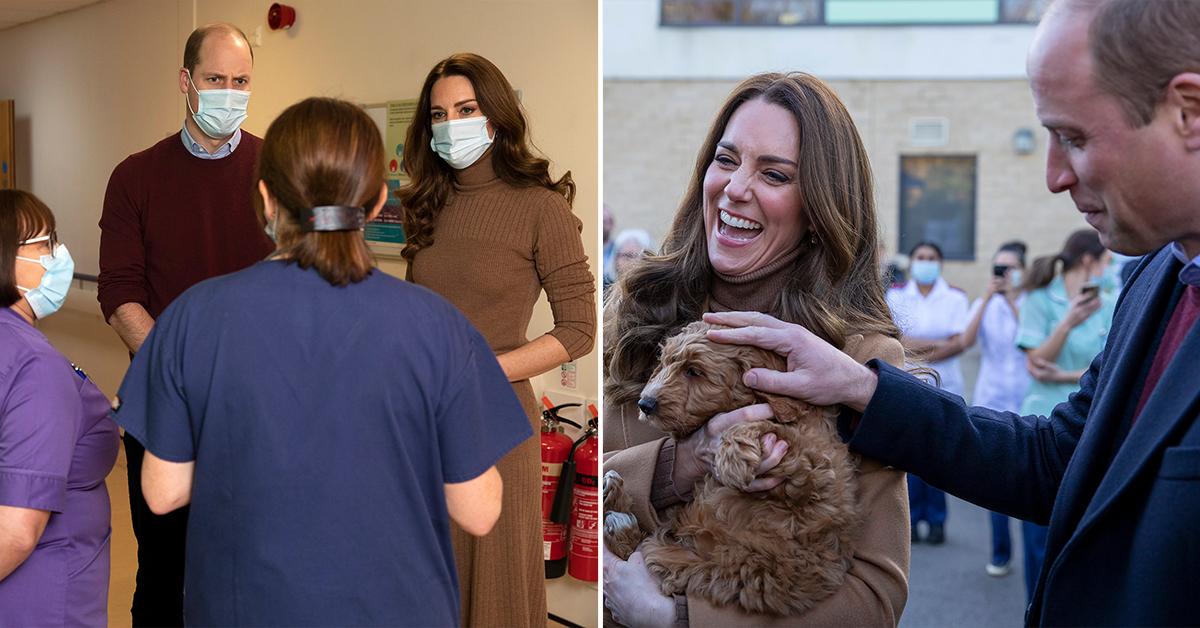 Too cute! Prince William and Kate Middleton stopped in to visit NHS staff and patients at Clitheroe Community Hospital in East Lancashire, U.K., on Thursday, January 20.
During their outing, the two listened to what people have been through amid the ongoing pandemic.
Article continues below advertisement
Scroll through the gallery below to see more photos!
Article continues below advertisement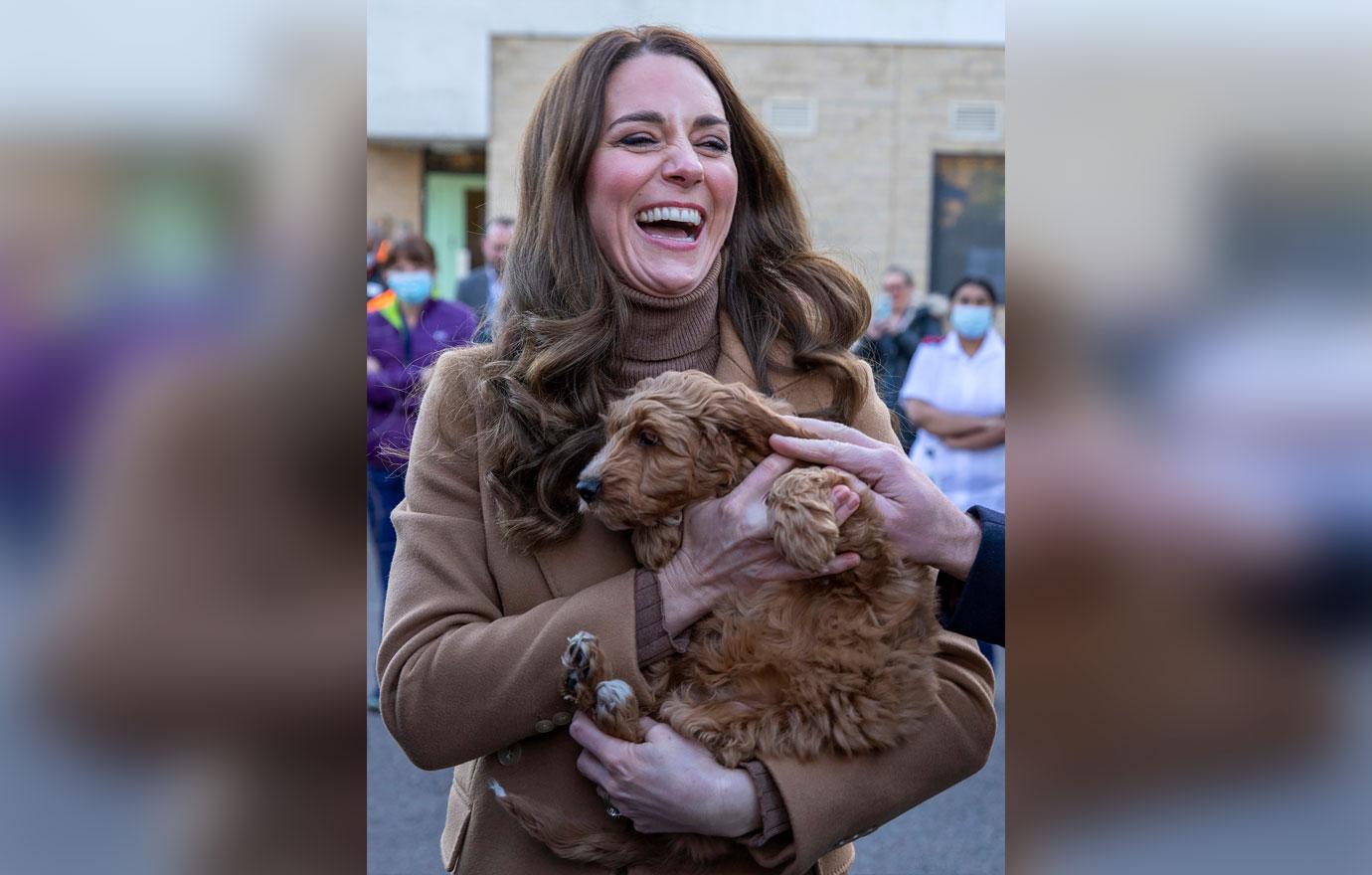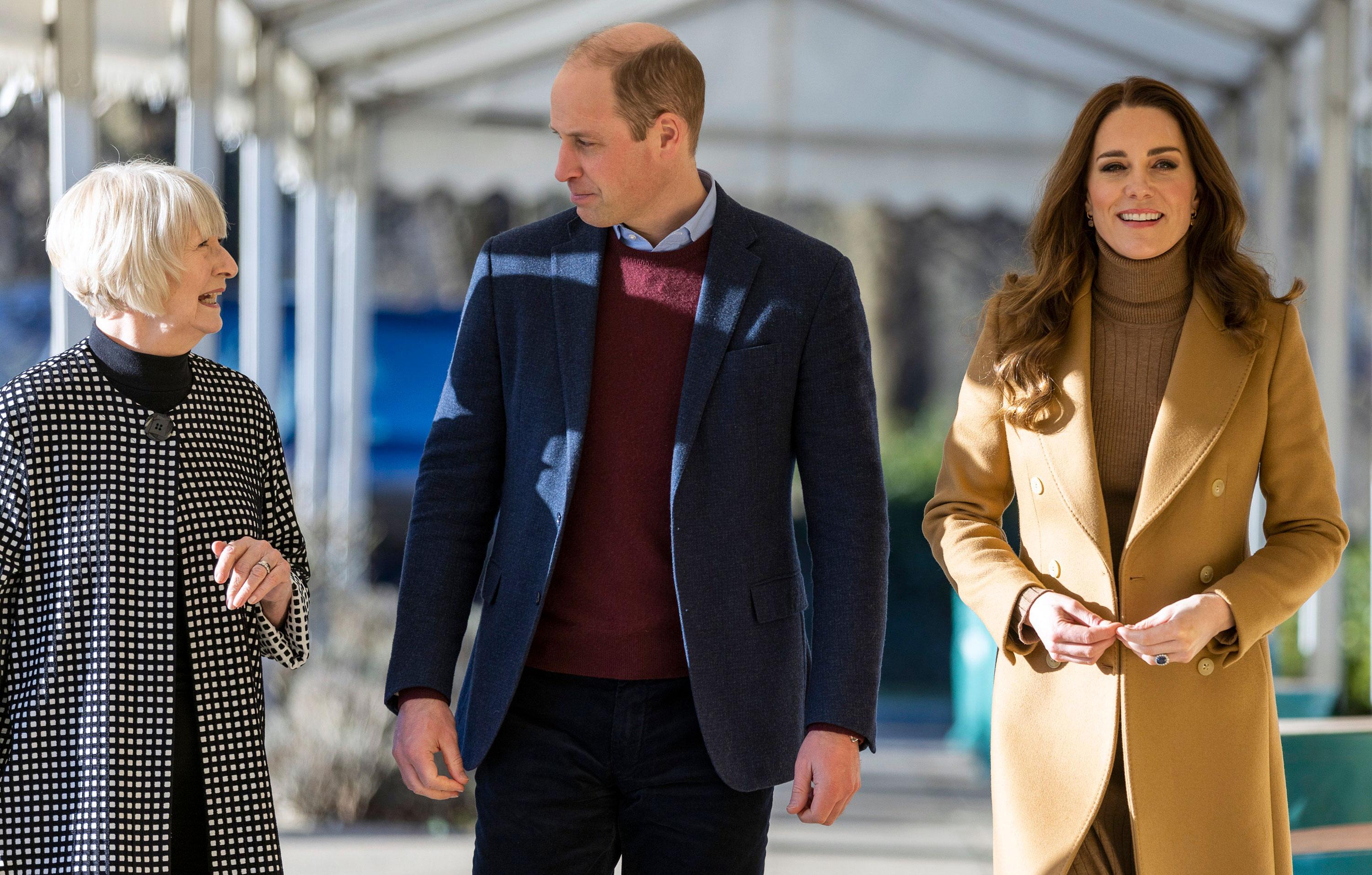 For his part, William sported a maroon sweater with a blue jacket. "At Clitheroe Community Hospital in Lancashire today to meet with staff who work both in the hospital and across this rural community and hear about their experience of responding to COVID-19," the Instagram caption read.
Article continues below advertisement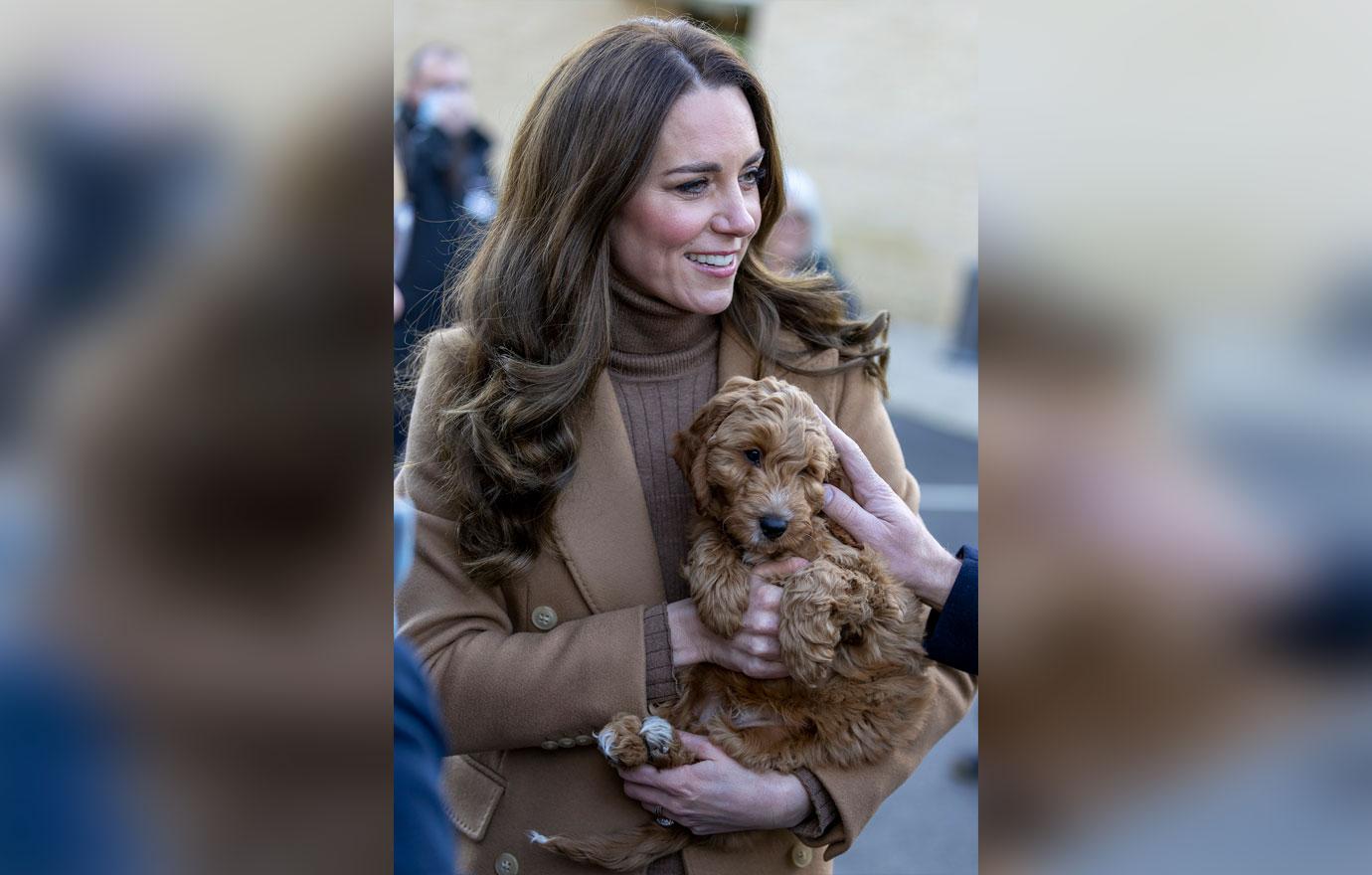 Article continues below advertisement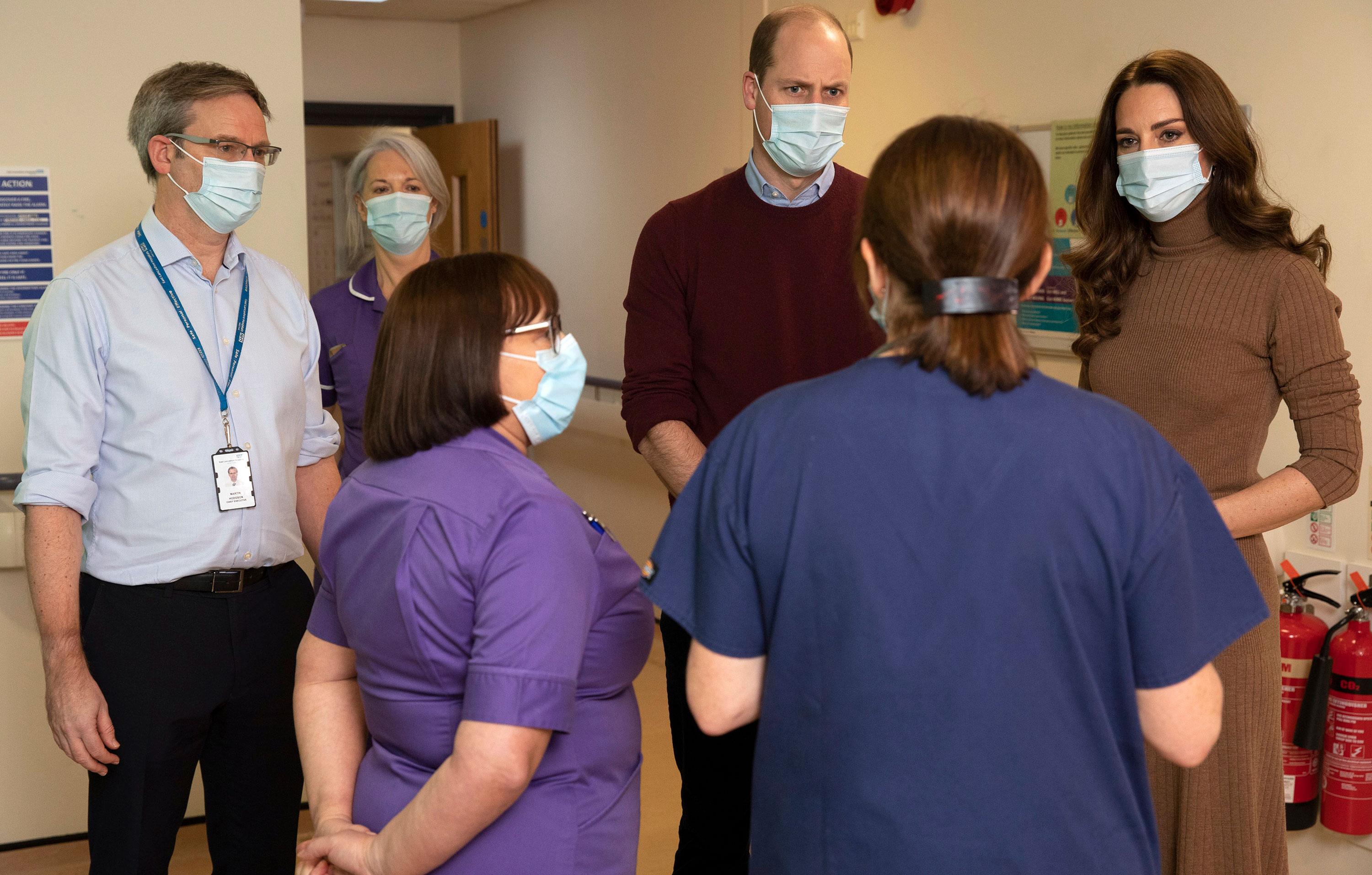 "Pressures across the local system have meant that teams here have felt the strain of the pandemic. Thankfully, @nhscharitiestogether has provided invaluable mental wellbeing support to staff throughout this period," a note read.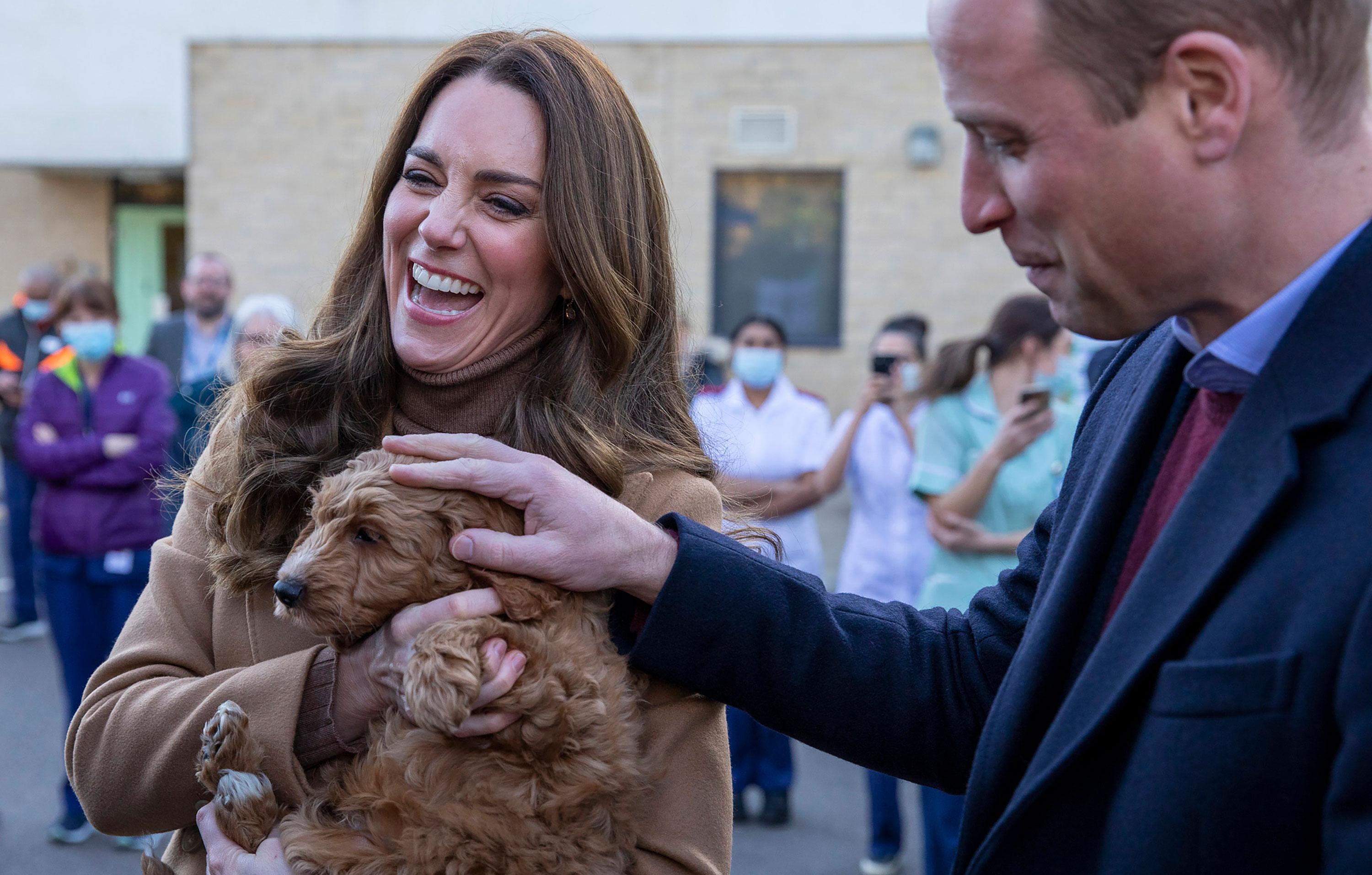 The message continued, "As well as a staff well-being room, funding has provided two therapy dogs – six-year-old Jasper and Alfie, who is brand new to the team! To further help staff and volunteers across the NHS, visit @nhscharitiestogether."
Article continues below advertisement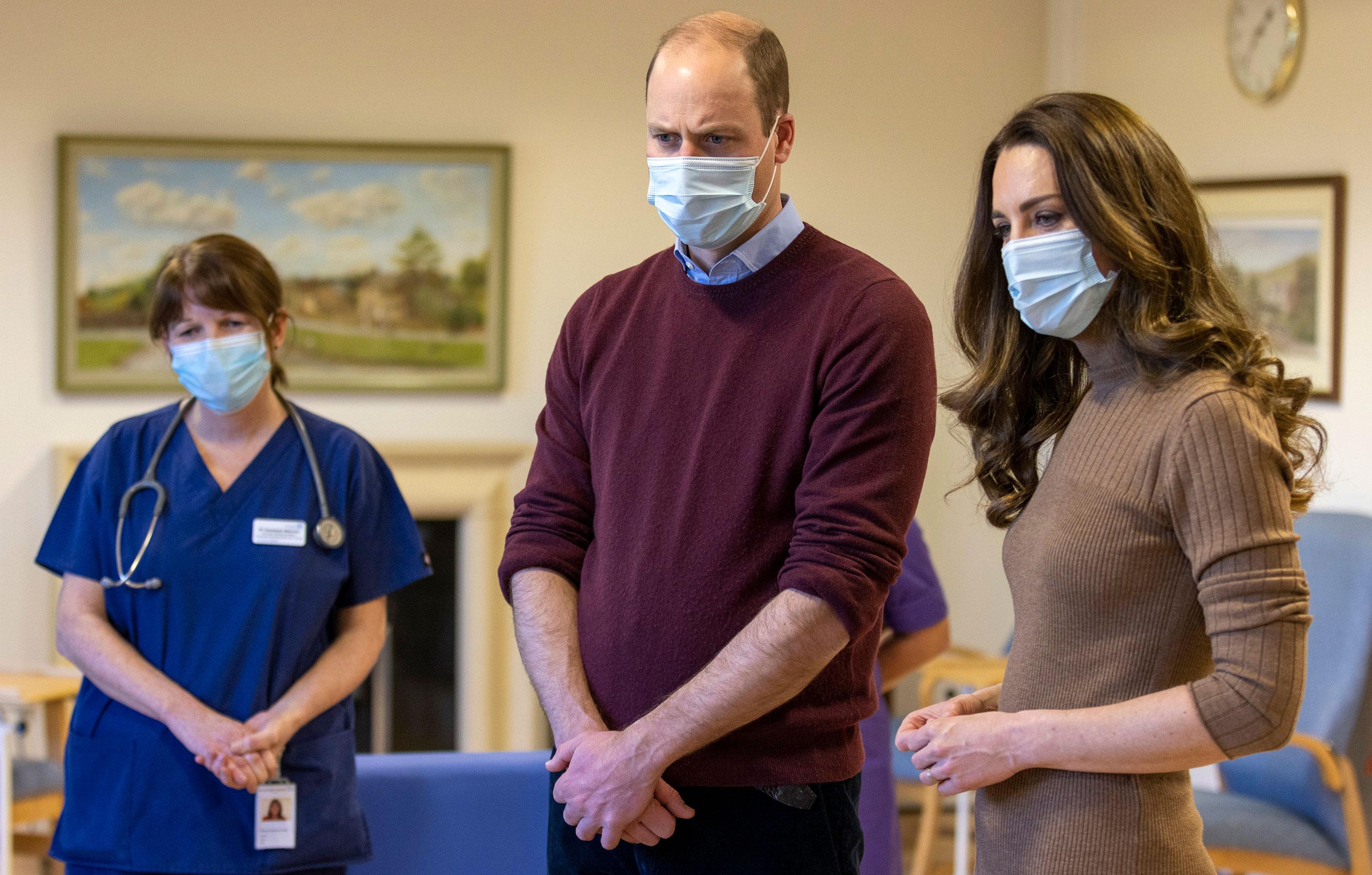 The duo made sure to wear masks as they visited with others. Of course, people couldn't get enough of the pictures.
One person wrote, "The pictures with Alfie are so cute 🥺🐶🥰," while another added, "We're just so lucky to have you both as next King and Queen🙌🏼♥️."
A third person added, "Love Kate's monochromatic look! ❤️."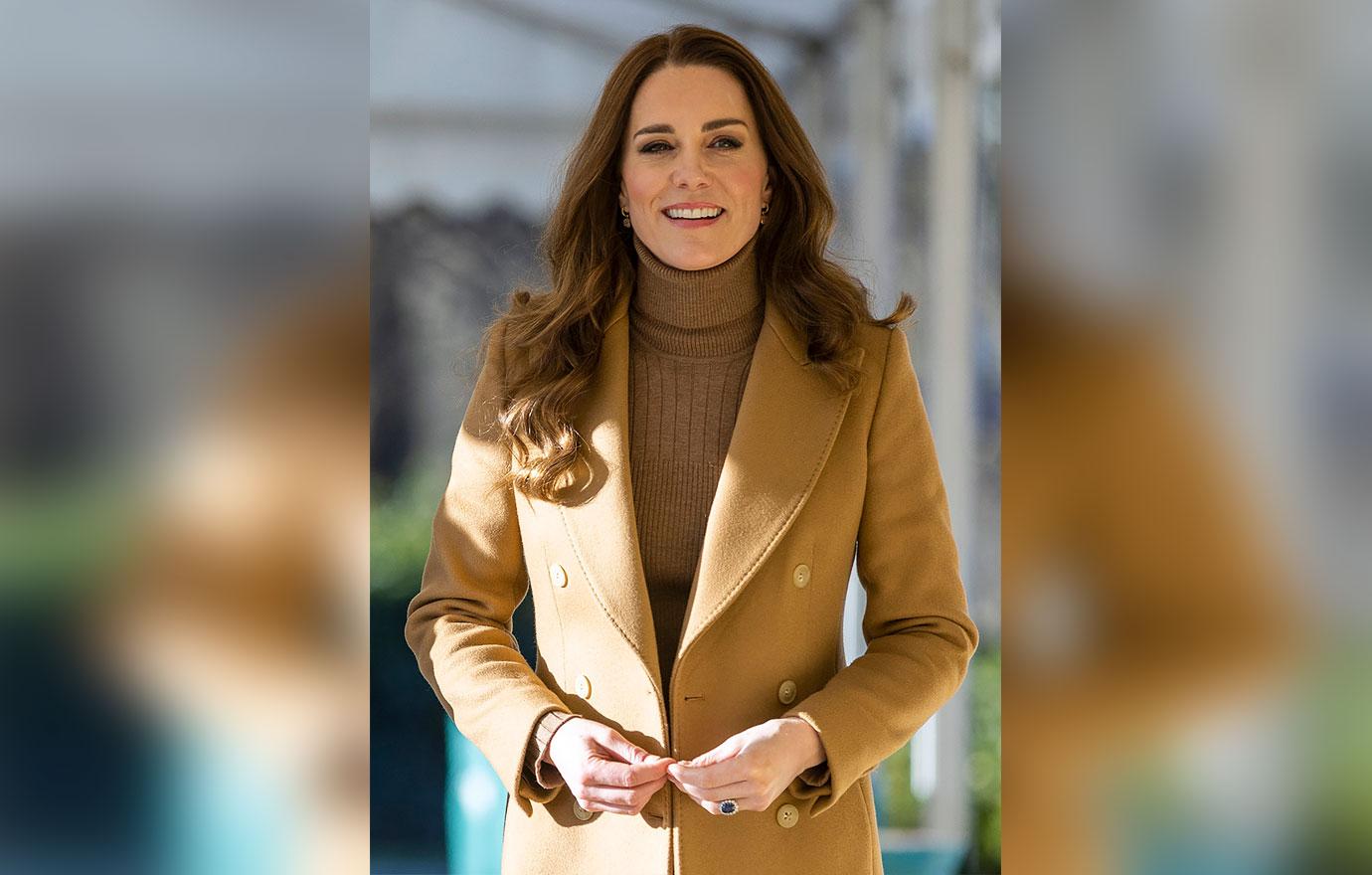 The royals have been busy as of late — the day before, they visited the Foundling Museum in the U.K., where they met representatives and learned more about the care sector.
"It's lovely to be back at the @FoundlingMuseum and see how they're continuing to help to transform the lives of young people, but also hear some of the difficulties that care leavers have faced over the years including during the pandemic," the message read via Instagram.