Kate Middleton's Family Weighed In On One Of Her Birthday Portraits — Find Out Their Pick!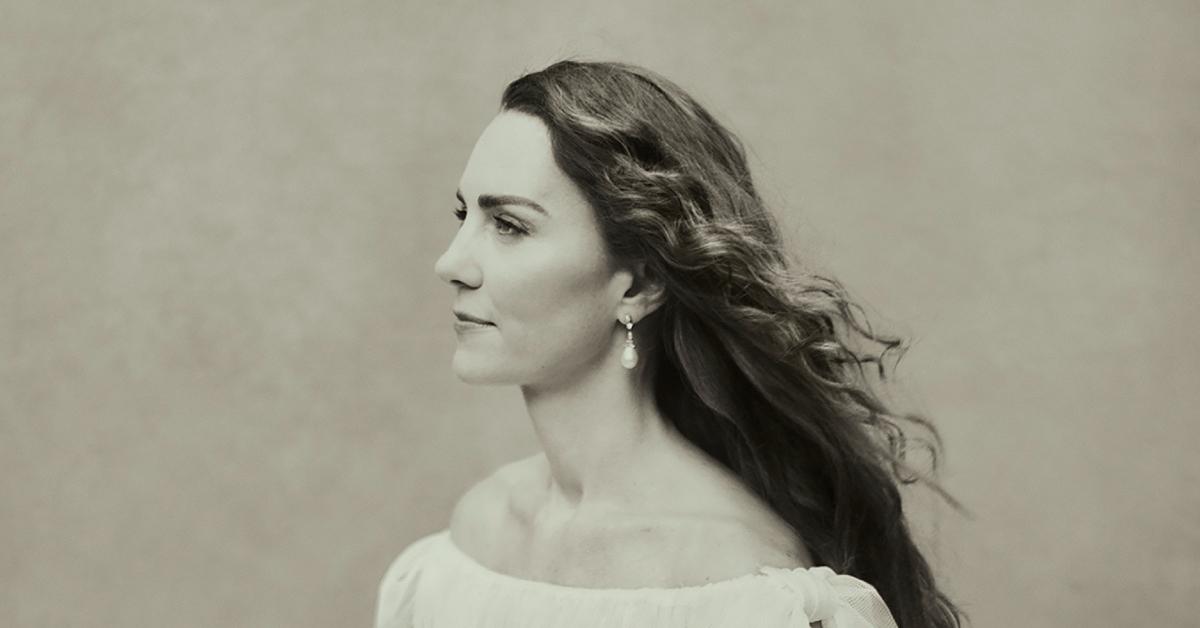 Kate Middleton released three new photographs ahead of her 40th birthday — but one of them got the sign-off from her kids, Prince George, 8, Princess Charlotte, 6, and Prince Louis, 3.
Article continues below advertisement
Kate and Prince William's tots loved the close-up shot of the mom-of-three wearing a one-shoulder dress, as it's "where a carefree girl returns," photographer Paolo Roversi said.
Article continues below advertisement
The three photos each show a "different" side of the Duchess, Roversi shared.
The black-and-white snapshot where she is not looking at the camera shows that she "has a maturity that goes beyond her age, and the white dress dampens the seriousness of an effigy."
The photo in which Kate is wearing the red one-shoulder gown is "a little more glamorous," the professional said, adding that he wanted to use "only natural light, little makeup and no hairstyle."
Article continues below advertisement
There's some images that have yet to be released, including one of Kate dancing. "In the end I wanted to take pictures in motion, so with that wonderful wide skirt I made her dance in front of my camera, a kind of accelerated waltz mixed with a pinch of rock 'n roll," he shared.
Article continues below advertisement
"Delighted to share a new portrait of The Duchess ahead of her 40th birthday tomorrow. This is one of three new portraits which will enter the permanent collection of the @nationalportraitgallery, of which The Duchess is Patron," the first caption read.
The note added, "The three new portraits which have been released to mark the occasion will be shown in the community in three meaningful places: Berkshire, St Andrews, and Anglesey, as part of the @NationalPortraitGallery nationwide 'Coming Home' exhibition, ahead of the Gallery reopening in 2023."
Article continues below advertisement
In the picture that the kiddos liked the most, the message read: "Thank you for all of your very kind birthday wishes, and to Paolo and the National Portrait Gallery for these three special portraits. C."