Kate Middleton & Prince William Will Send Christmas Gifts To Meghan Markle & Prince Harry's Kids, Expert Claims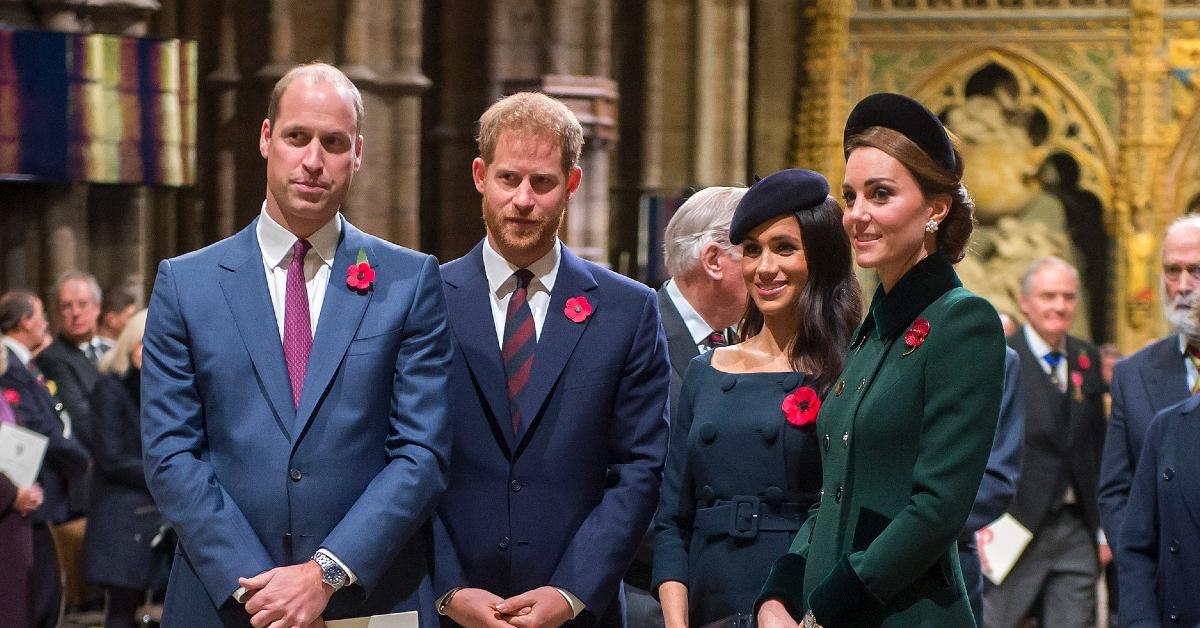 Even though things aren't great between Prince Harry and Prince William, it sounds like the latter will still send a Christmas gift to the California transplant's two kids, Lilibet and Archie.
Article continues below advertisement
When asked if Harry's tots will receive presents from their aunt and uncle, royal biographer Katie Nicholl replied, "Yes, of course. They give gifts to the whole family and that includes all their nieces and nephews."
However, William and Kate Middleton have yet to meet Lilibet, as Harry and Meghan Markle reside in the U.S. The pair are expecting to visit America in 2022, though, which would give them an opportunity to be introduced to Lilibet.
Article continues below advertisement
"Meghan would like some show of commitment from William and Kate, even if it's a tentative date or time frame to put in the diary for some time next year," a source claimed to Heatworld. "They haven't had a single royal visitor since moving to America, which they know is mainly because of COVID, but now that travel restrictions between the U.S. and U.K. have been lifted, they want that to change."
Article continues below advertisement
The insider continued, "Harry and Meghan feel very strongly about this and think it's important that the Cambridges stay with them if they come over — it would seem odd if they didn't. They're certain that there would be no better way for them to put aside their differences than by spending quality time together in the California sunshine, away from the meddling and negativity they would have to encounter in England. And Meghan feels that they would be playing by her rules because they would be in her home and her home country."
Article continues below advertisement
"There's a lot of bad blood between them now," author Christopher Andersen claimed to Fox News. "It's really Charles and William versus Harry and Meghan. William is fiercely loyal to his father. He thinks his father is a great historical figure who has been underestimated. And he feels for his dad. They all love the Queen, but when you're maybe going to be king when you're almost 80 years old, it's a sad position to be in. So William has been by his father's side."