Kate Middleton 'Knew She Was Going To Have To Up Her Game' After Meghan Markle Joined The Firm: 'She's A Royal Rockstar,' Insider Says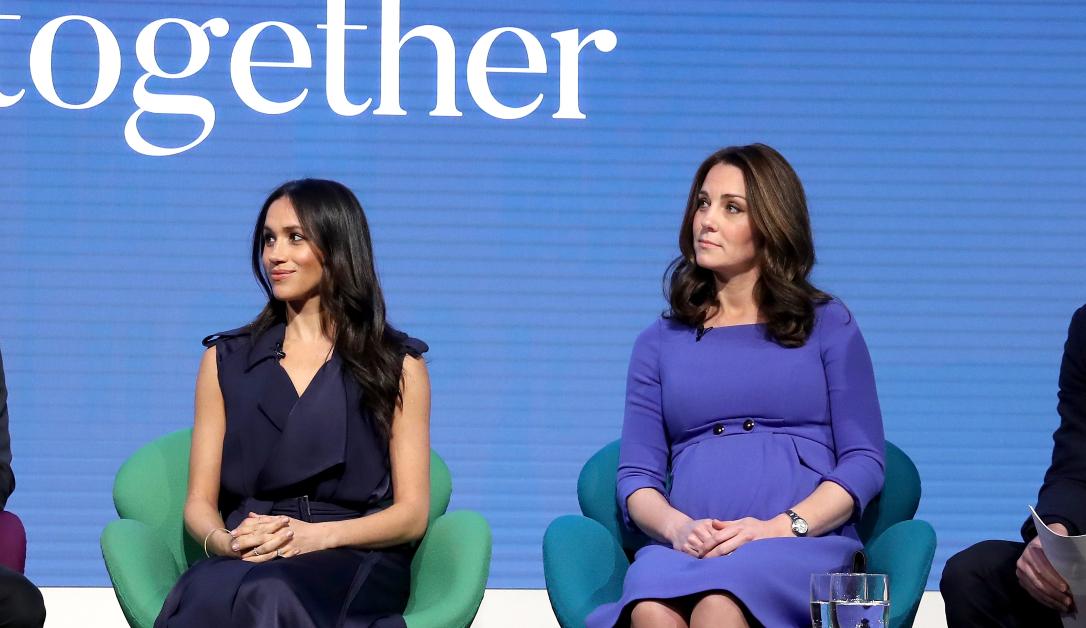 When Meghan Markle joined the royal family, all eyes were on her, as she made it clear that she wanted to change the world for the better.
Article continues below advertisement
Though people have always loved Kate Middleton, the mom-of-three "knew she was going to have to up her game — and she did," a source told the Daily Mail. "Now she's a royal Rockstar – everything Meghan should have been."
Article continues below advertisement
Another insider revealed when the 39-year-old started thinking about her role in the firm.
"This was nothing about changing stylists or staff, either. It was about Kate acknowledging the Duchess of Sussex had changed the game and it was necessary for her to compete," they said. "That had already been going on between the Prince of Wales and his two sons for some time, but Catherine had never felt the need to get involved. She is the ultimate team player. But she soon became aware of how Meghan was trying to use the monarchy for her own personal gain and it helped Catherine understand the importance of the role she could play."
Article continues below advertisement
"If members of his family say, 'Well this is what happened to all of us' or if they can compare what the experience that I went through was similar to what has been shared with us — Kate was called 'Waity Katie' waiting to marry William," the former actress said, referring to Prince William and Kate's long courtship. "While I imagine that was really hard, and I do, I can't picture what that felt like. This is not the same."
"And if a member of this family will comfortably say, 'We've all had to deal with things that are rude.' Rude and racist are not the same. And equally, you've also had a press team that goes on the record to defend you, especially when they know somethings not true. And that didn't happen for us," she continued.