If Prince William & Kate Middleton Stay With Meghan Markle & Prince Harry When They Come To The U.S., It Could Be 'A Bad Idea,' Expert Claims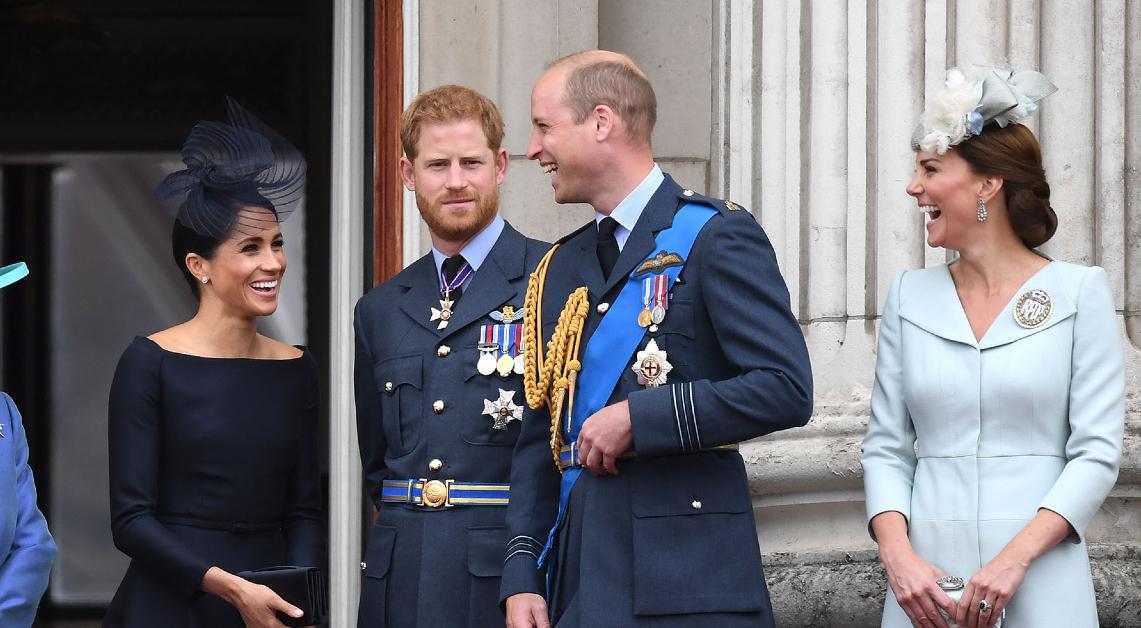 If Prince William and Kate Middleton travel to the U.S. next year, it's unclear if they will bunk with Prince Harry and Meghan Markle, who live in California.
Article continues below advertisement
"It's like so many of these things — it's a sort of lose-lose situation," royal expert Jonathan Sacerdoti told Us Weekly. "If they get invited and they decline, it seems petty and nasty. And if they don't get invited, it seems petty and nasty from the other side. And if they do accept such an invitation and something goes terribly wrong, that seems like a bad idea. I can't quite see how this would work."
Though the foursome haven't been on the best terms, it seems like there could be some sort of reconciliation when William, 39, and Kate, 39, both make the trek overseas.
Article continues below advertisement
"Meghan would like some show of commitment from William and Kate, even if it's a tentative date or time frame to put in the diary for some time next year," a source claimed to Heatworld. "They haven't had a single royal visitor since moving to America, which they know is mainly because of COVID, but now that travel restrictions between the U.S. and U.K. have been lifted, they want that to change."
Article continues below advertisement
The insider continued, "Harry and Meghan feel very strongly about this and think it's important that the Cambridges stay with them if they come over — it would seem odd if they didn't. They're certain that there would be no better way for them to put aside their differences than by spending quality time together in the California sunshine, away from the meddling and negativity they would have to encounter in England. And Meghan feels that they would be playing by her rules because they would be in her home and her home country."