Prince William 'Is Not Returning' Prince Harry's Phone Calls, Author Claims: 'There's A Lot Of Bad Blood Between Them Now'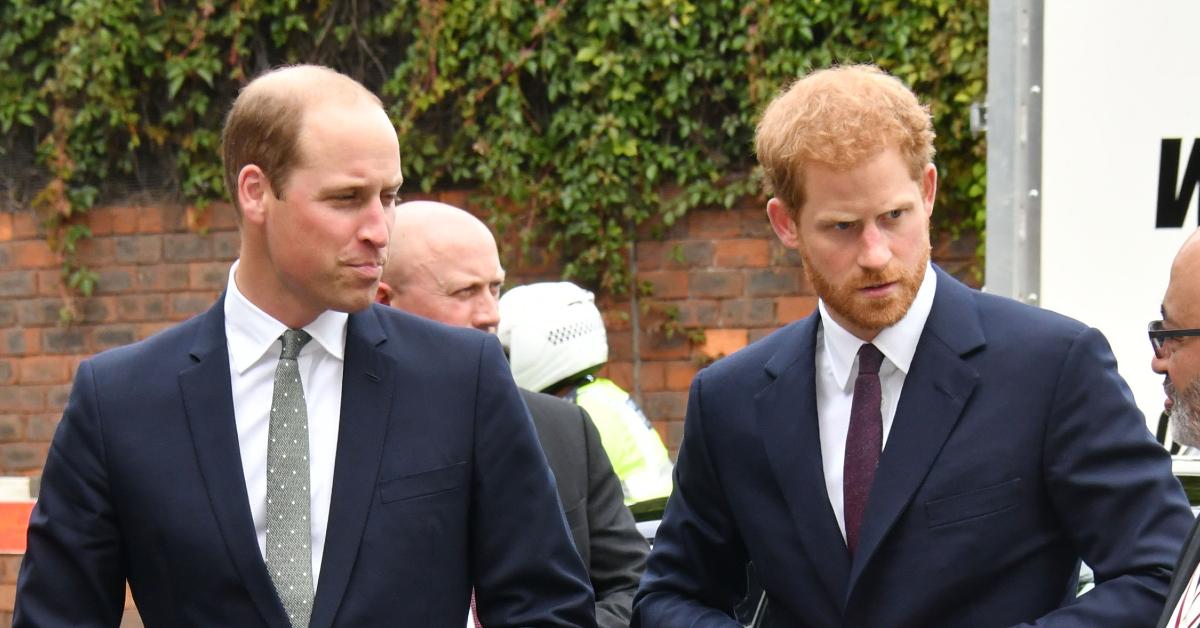 It seems like Prince Harry and Prince William's relationship might never be fixed. The two haven't been close in quite some time, and it doesn't look like things are getting any better.
Article continues below advertisement
"There's a lot of bad blood between them now," author Christopher Andersen claimed to Fox News. "It's really Charles and William versus Harry and Meghan. William is fiercely loyal to his father. He thinks his father is a great historical figure who has been underestimated. And he feels for his dad. They all love the Queen, but when you're maybe going to be king when you're almost 80 years old, it's a sad position to be in. So William has been by his father's side."
"William is not returning Harry's phone calls and hasn't for months," he alleged. "Charles and Harry have not spoken at all."
Article continues below advertisement
Earlier this week, Andersen claimed that Prince Charles was the one who made the remark about Archie's skin tone.
"I was able to track down the person in the royal family who was responsible for this comment and caused all this trouble," he explained. "During their interview with Oprah Winfrey [in March], Harry and Meghan talked about a member of the royal family who commented how light or dark their child might be. They wouldn't reveal who it was. Harry later said the comment didn't come from the Queen or Prince Philip. Well, I found that it was a very innocent comment made by Prince Charles."
Article continues below advertisement
"He turned to Camilla and said, 'I wonder what the kids are going to look like,'" he continued. "You know, hair color, eye color, complexion. It wasn't racially motivated or anything. But the men in gray who run things behind the scenes at the palaces spun it into something more sinister sounding. Harry was upset and asked Charles and William what was going on. They told him, 'You're overreacting, you're being oversensitive. Let's move on.' And it just added fuel to the fire. There was a lot of tension already, and that just made it so much worse."
Article continues below advertisement
This week, Charles' spokesperson said the accusations weren't true.
"This is fiction and not worth further comment," he said in a statement.
But Andersen maintains that his reporting is true. "I have sources that I've been tending to for 50 years," he claimed.