Kate Middleton Gave Meghan Markle 'An Elegant Peace Offering' After Their 'Spat Concerning The Flower Girls' Outfits,' Author Reveals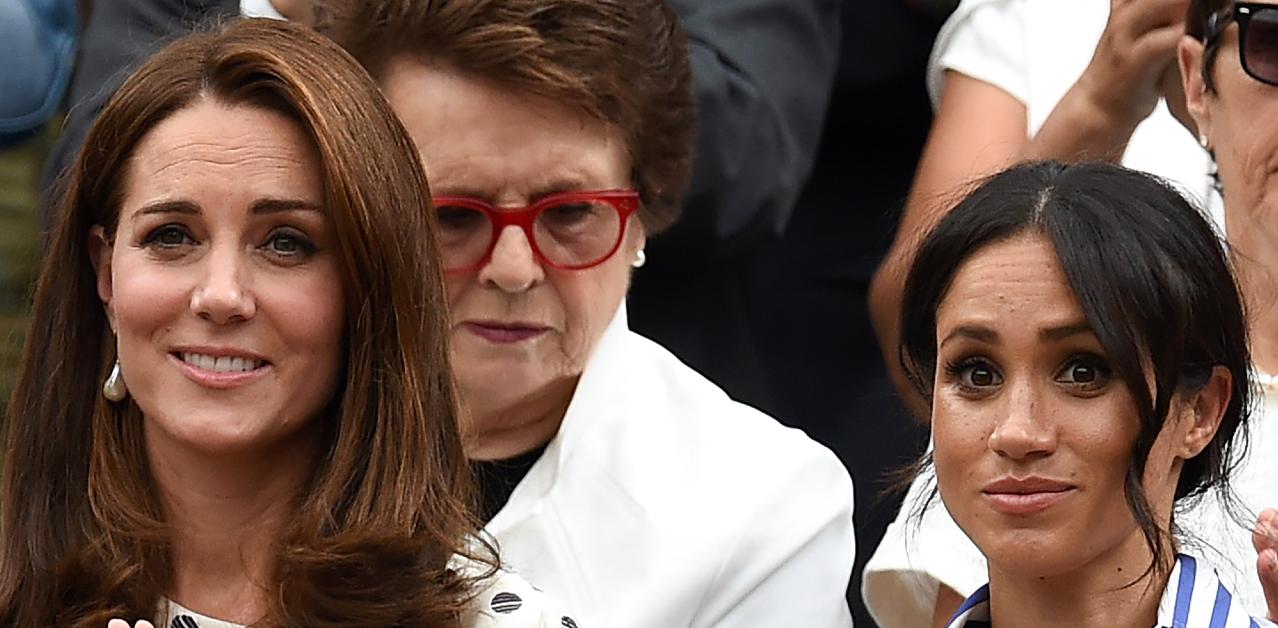 Earlier this year, Meghan Markle told Oprah Winfrey that Kate Middleton made her cry right before her wedding to Prince Harry, even though the media reported that the former actress made Kate upset.
Article continues below advertisement
"The reverse happened, and I don't say that to be disparaging to anyone because it was a really hard week of the wedding and she was upset about something but she owned it — she brought me flowers, she apologized, a note apologizing – she did what I would do if I knew I hurt someone," Meghan shared in March. "What was shocking – six, seven months after our wedding that the reverse of that would be out in the world. I would have never wanted that to come out about her, ever, even though it had happened. I protected that from ever coming out in the world."
"A few days before the wedding, she was upset about something pertaining — the flower girl dresses, and it made me cry and it really hurt my feelings," the TV star explained. "I thought in the context of everything leading up to the wedding, that it didn't make sense to not just be doing whatever anyone else was doing, knowing what I was going through with my dad and what not."
Article continues below advertisement
She added, "There wasn't a confrontation, I don't think it's fair to her to get into the details of that because she apologized and I have forgiven her. What was hard to get over was being blamed for something that not only I didn't do, that happened to me, and the people who were part of our wedding going to our comms. team and saying this didn't happen."
Article continues below advertisement
Now, in an updated version of Meghan: A Hollywood Princess, Andrew Morton went into detail about how the ladies made up.
"The spat concerning the [flower girls'] outfits now behind them, Meghan had since given Kate and her six closest friends gold bracelets designed by Californian jeweler Lisette Polny as a thank you for their help and support," he wrote. "It was an elegant peace offering, both women professional enough to know that there was no gain in showing dissent or disdain."
Article continues below advertisement
Morton also claimed that Meghan and Kate got off to a rocky start when the former started dating Harry, 37.
Article continues below advertisement
"Kate and Meghan were neither sisters nor, unlike Fergie and Diana, friends before they joined the Royal Family," he wrote. "What is more, during the build-up to Meghan's wedding, Kate was experiencing her third difficult pregnancy and was focused on her own welfare. She did not have much energy to bond with her new neighbor."
Now, it seems like the mom-of-three and the California native are trying to make an effort to be friendly with one another.
"Meghan and Kate are actually getting along really well and have been in touch more often," an insider shared with Us Weekly. "Meghan and Kate's relationship was never that close. And now they're closer than ever and working on their relationship for the sake of the family."