'This Makes Me Angry': Kate Middleton Scolded By Journalist For Not Wearing Face Mask At Wimbledon Game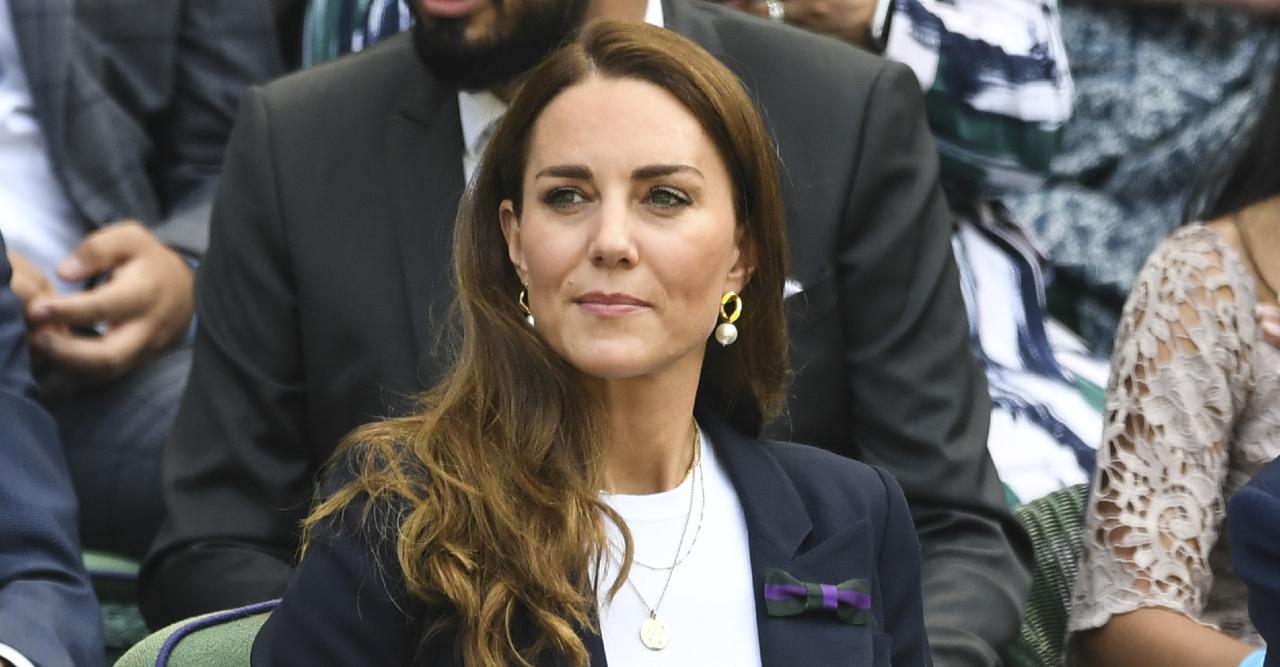 Kate Middleton was all smiles on July 2 as she sat in VIP box seats at Day 5 of the Wimbledon Tournament — but some weren't happy to see that she wasn't wearing a face mask at the public event.
Article continues below advertisement
Though the mom-of-three was pictured with a face covering as she entered the stadium, she seemingly took it off when she sat down in between Wimbledon chief executive Sally Bolton and retired tennis player Tim Henman.
The move irritated journalist Julia Hartley-Brewer, who blasted the Duchess of Cambridge via Twitter.
"God but this makes me angry," she stated. "All the rich people are happily enjoying Wimbledon without wearing masks while the staff and the ball girls & boys are forced to cover their faces."
Article continues below advertisement
Article continues below advertisement
Many agreed with Hartley-Brewer's words, as her post received over 17,000 likes.
However, some social media users pointed out that according to Wimbledon guidelines, face coverings are optional when guests are seated, and only mandatory for the staff.
On May 24, Kate revealed she started the vaccination process.
"Yesterday I received my first dose of the COVID-19 vaccine at London's Science Museum," she said. "I'm hugely grateful to everyone who is playing a part in the rollout - thank you for everything you are doing."
Article continues below advertisement
"Prince William and Kate, who could use their power and connections to get the vaccine early, have both decided to wait in line like everyone else in the country," a source exclusively dished to OK!. "You could easily make the case that the future King and Queen are both essential workers, however, they are not going to jump ahead of everyone else in their age group."