Kate Middleton Is 'Rooting' For Tennis Star Emma Raducanu To Win U.S. Open: 'What An Incredible Achievement!'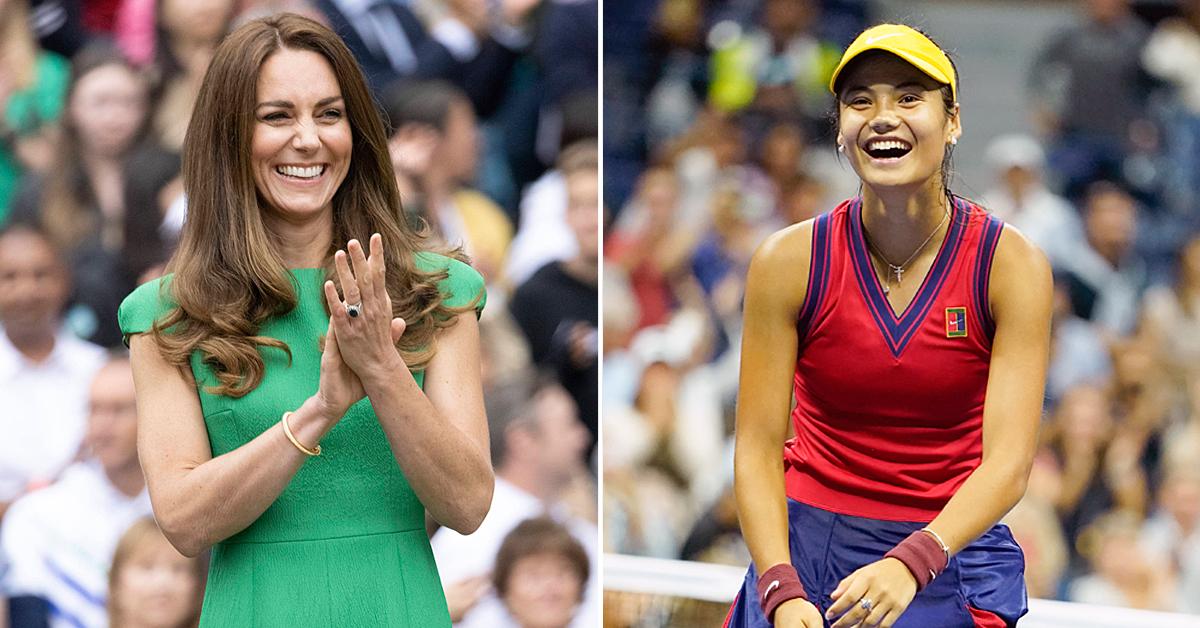 Kate Middleton is hoping that 18-year-old tennis star Emma Raducanu wins the U.S. Open final on Saturday, September 11.
Article continues below advertisement
The mom-of-three, 39, even responded to the British teen's post after she won her match. "Pure happiness under the lights in New York," the athlete wrote.
"What an incredible achievement at this year's #USOpen @EmmaRaducanu!" Kate replied. "We will all be rooting for you tomorrow. Wishing you the best of luck! C."
Article continues below advertisement
Raducanu — who will face off against Leylah Fernandez, 19 — couldn't believe that she has come this far.
"It obviously means a lot to be the first in the final for so long. Crazy, cool. To be here in New York for three weeks is just absolutely mind-blowing for me," she said. "Honestly, right now I'm just thinking of the game plan, how to execute. That's what's landed me in this situation. It hasn't been focusing on who's expected to win this match or that one. I think it's just taking care of the day. That's what I'm doing quite well at the moment."
"I don't feel any pressure to win. Any pressure is self-inflicted. I have expectations of my level and how I want to perform but there's no pressure in terms of results," she added.
Article continues below advertisement
Kate is a big fan of tennis, and she was spotted in the stands at Wimbledon this past summer. Unfortunately, that's where she learned that she had been exposed to COVID-19 and had to isolate following the match.
"Last week, The Duchess of Cambridge came into contact with someone who has subsequently tested positive for COVID-19," her spokesman said. "Her Royal Highness is not experiencing any symptoms, but is following all relevant government guidelines and is self-isolating at home."
Article continues below advertisement
Fortunately, the brunette beauty got vaccinated in May.
"Yesterday I received my first dose of the COVID-19 vaccine at London's Science Museum. I'm hugely grateful to everyone who is playing a part in the rollout - thank you for everything you are doing," she wrote via Instagram at the time.