Kate Middleton & Meghan Markle Are 'Closer Than Ever' After 'Working On Their Relationship For The Sake Of The Family,' Claims Source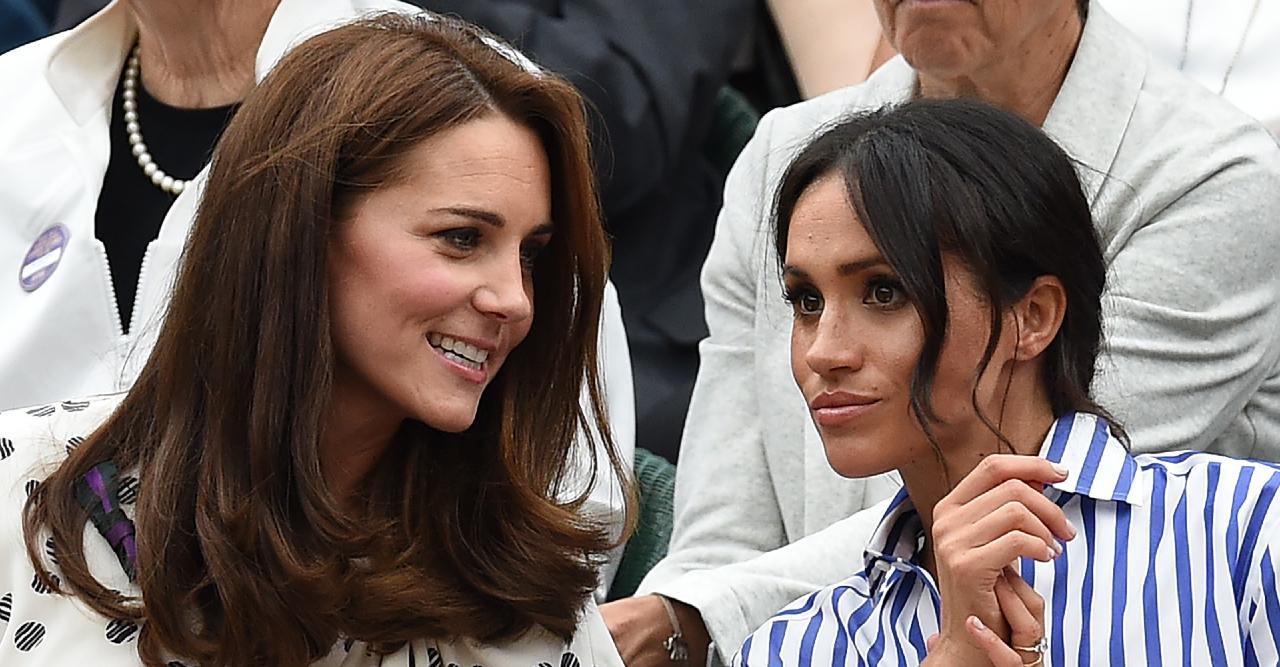 Time heals all wounds!
Though Meghan Markle and Kate Middleton never formed a close bond, a source insists the pair's relationship has greatly improved over the past several months.
Article continues below advertisement
"Meghan and Kate are actually getting along really well and have been in touch more often," the insider shared with Us Weekly. "Meghan and Kate's relationship was never that close. And now they're closer than ever and working on their relationship for the sake of the family."
Article continues below advertisement
"Kate even sent Meghan a gift for the baby. They're in a better place and have exchanged texts since the birth of Lilibet," explained the source. "They've bonded over both having daughters and can't wait for all the cousins to meet."
According to the source, the duo decided that it was "pointless to hold onto the anger" they were feeling, which hit a breaking point around the Sussexes' wedding in 2018.
Article continues below advertisement
"A few days before the wedding, she was upset about something pertaining — the flower girl dresses, and it made me cry and it really hurt my feelings," shared Meghan. "I thought in the context of everything leading up to the wedding, that it didn't make sense to not just be doing whatever anyone else was doing, knowing what I was going through with my dad and what not."
Article continues below advertisement
However, Kate wound up apologizing for the incident.
"It was a really hard week of the wedding and [Kate] was upset about something but she owned it — she brought me flowers, she apologized, a note apologizing," Meghan said. "She did what I would do if I knew I hurt someone."
Royal author Tom Quinn once expressed that it was the ladies' different lifestyles that cause the tension.
"Kate wants to do things quietly, she wants to obey the rules, she takes advice," he said. "Meghan is a much more strident character who wanted to do things her way, so this caused a rift."