'They've Called It Truce': Meghan Markle & Kate Middleton Are Now 'In A Better Place,' Claims Source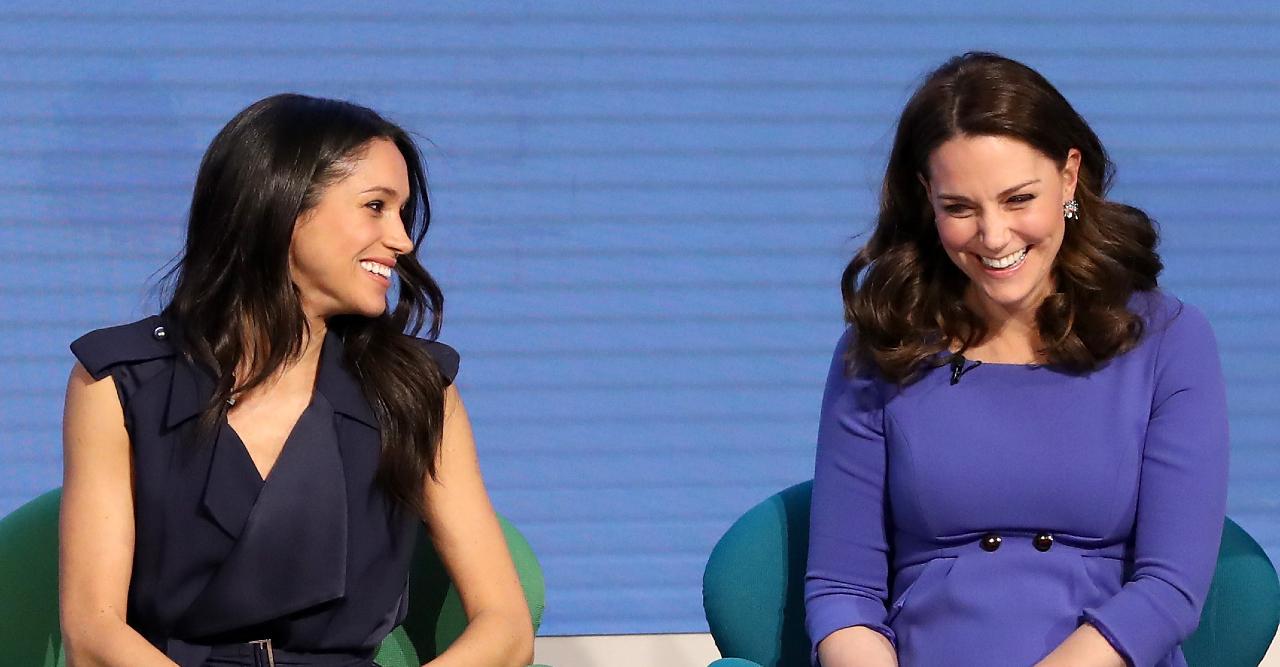 Moving forward! Though Meghan Markle and Kate Middleton have never been best buds, a source believes the pair have put their problems behind them and have been on better terms ever since the actress welcomed daughter Lilibet Diana on June 4.
Article continues below advertisement
"Tensions have eased between Meghan and Kate," the source insisted to Us Weekly. "Kate even sent Meghan a gift for the baby. They're in a better place and have exchanged texts since the birth of Lilibet."
Article continues below advertisement
After the incident, Meghan revealed that the Duchess of Cambridge "brought me flowers" and "apologized. She did what I would do if I knew I hurt someone."
Still, things never got any better between the two over the next few years, but recently, it all changed.
Article continues below advertisement
"The bridesmaids dress incident took place so long ago and [it] feels pointless to hold onto the anger," the source shared. "It's wasted energy. They've called it truce."
"The birth of Lili has brought Kate and Meghan closer together," the source noted. "They've bonded over both having daughters and can't wait for all the cousins to meet."
While Meghan and Harry are parents to Lili and son Archie, 2, Kate and Prince William share Prince George, 7, Princess Charlotte, 6, and Prince Louis, 3.