Kate Middleton 'Was So Clearly Really Proud' Of Prince William 'When He Came Back From His Speech' At The Earthshot Awards, Photographer Says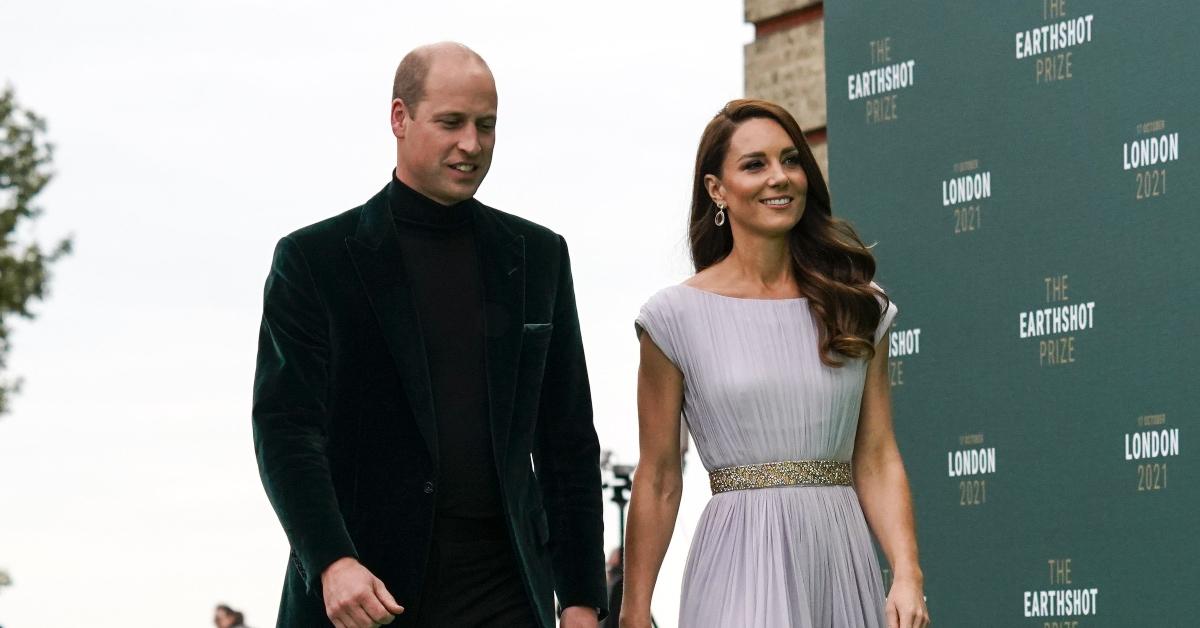 When Prince William made a speech about saving the planet at the Earthshot Awards ceremony on October 17, his wife, Kate Middleton, couldn't help but swoon over her man.
Article continues below advertisement
In fact, the 39-year-old "was so clearly really proud of him when he came back from his speech," royal photographer Chris Jackson noted of the duo's interaction. "She had been watching on the backstage TV. They are a strong team."
Article continues below advertisement
He added, "Seeing firsthand, you had this realization of the huge amount of work this was for [William]. It was a really special evening."
During the ceremony, the dad-of-three awarded five projects for their initiatives to help the environment.
Article continues below advertisement
"I hope you agree that London and the U.K. has put on quite a show for our first year," he said. "So, for the second year, we need to pass the baton to a country whose leadership is essential for all five of our Earthshots. Where better than the nation that inspired the Moonshot all those years ago. I'm delighted to announce that the Earthshot Prize will be heading to the United States of America in 2022."
He continued, "For too long, we haven't done enough to protect the planet for your future. The Earthshot is for you. In the next ten years we are going to act, we are going to find the solutions to repair our planet. Please keep learning, keep demanding change, and don't give up hope. We will rise to these challenges."
Article continues below advertisement
Meanwhile, Kate, 39, also got to speak as well. "Nature is vital to us all. A thriving natural world regulates our climate, nurtures our physical and mental health, and helps feed our families," she said while presenting the Protect and Restore Nature category. "But for too long, we've neglected our wild spaces and now we're facing a number of tipping points. If we don't act now, we will permanently destabilize our planet and we will rob our children of the future they deserve. Our Earthshot Prize finalists show us, however, that we can by 2030 see the natural world growing, not shrinking, for the first time in centuries."