Battle Of The Brothers! Prince William Reveals He Is Writing The Introduction To 'Earthshot: How To Save Our Planet' — Days After Prince Harry's Memoir Announcement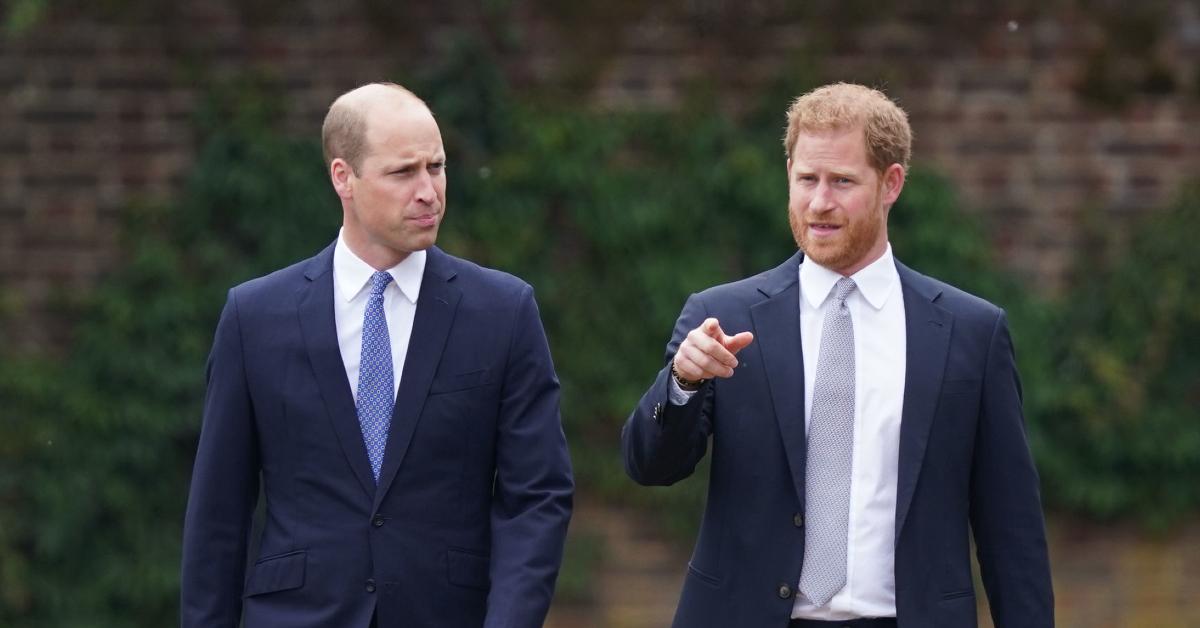 Days after Prince Harry revealed he is writing a memoir, which will be released in 2022, Prince William will be writing the introduction for Earthshot: How to Save Our Planet, a book about the Earthshot Prize.
Article continues below advertisement
The book is co-authored by former World Wide Fund for Nature (WWF) executive director Colin Butfield and award-winning director Jonnie Hughes and will be published in the fall.
Article continues below advertisement
The tome will highlight the "urgency of of the environmental challenges facing our world while also providing readers with inspirational case studies of incredible solutions happening globally to repair our planet," the press release states.
Article continues below advertisement
The book will also feature contributions from former UN Climate Chief responsible for the Paris Agreement on Climate Change, Christiana Figueres, singer Shakira Mebara, historian Sir David Attenborough and more.
The 39-year-old launched the Earthshot Prize in October 2020, which is "the most prestigious environment prize in history."
Article continues below advertisement
"The Earthshot concept is simple: we have ten years to turn the tide, fifty ingenious ideas, and one goal — to save our planet. What we need is action and optimism. Our book reaches from the coral reefs of Mexico, via palm oil plantations in Borneo and sheep farms in Australia, to the forests of Kenya. It's an explanation of how we've got to this point, and how — by acting collectively — we can fix it," Hughes and Butfield said of the concept.
Article continues below advertisement
"The plan is to really galvanize and bring together the best minds, the best possible solutions, to fixing and tackling some of the world's greatest environmental challenges," William also said of his vision. "We've got to harness our ingenuity and our ability to invent. The next ten years are a critical decade for change. Time is of the essence, which is why we believe that this very ambitious global prize is the only way forward."
Meanwhile, Harry, 36, will share his side of the story and touch upon a number of topics.
"I'm writing this not as the prince I was born but as the man I have become. I've worn many hats over the years, both literally and figuratively, and my hope is that in telling my story — the highs and lows, the mistakes, the lessons learned — I can help show that no matter where we come from, we have more in common than we think," he said in a press release. "I'm deeply grateful for the opportunity to share what I've learned over the course of my life so far and excited for people to read a firsthand account of my life that's accurate and wholly truthful."