Like Mother, Like Daughter: How Carole Middleton Copies Kate Middleton's Style — & Vice-Versa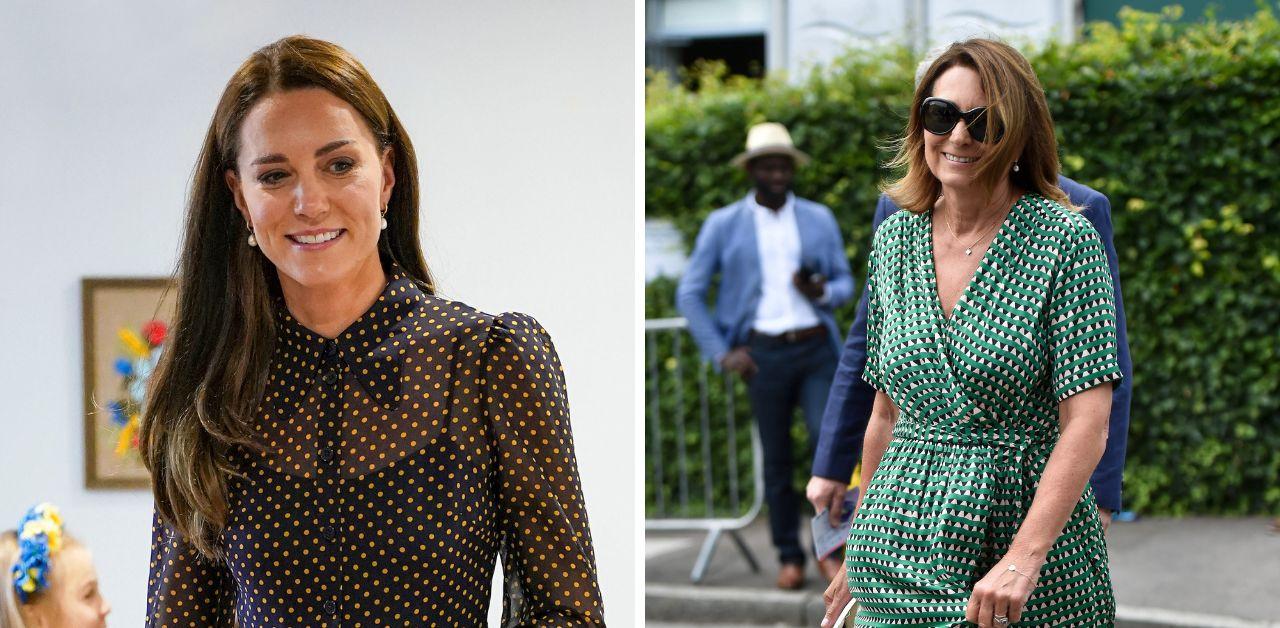 Kate Middleton has cemented her place as a style icon, but the Princess of Wales' love of clothing began before she joined the royal family. It's clear from seeing photos of her mother, Carole, that Kate learned a few key tips from her.
Article continues below advertisement
The Classic Polka Dot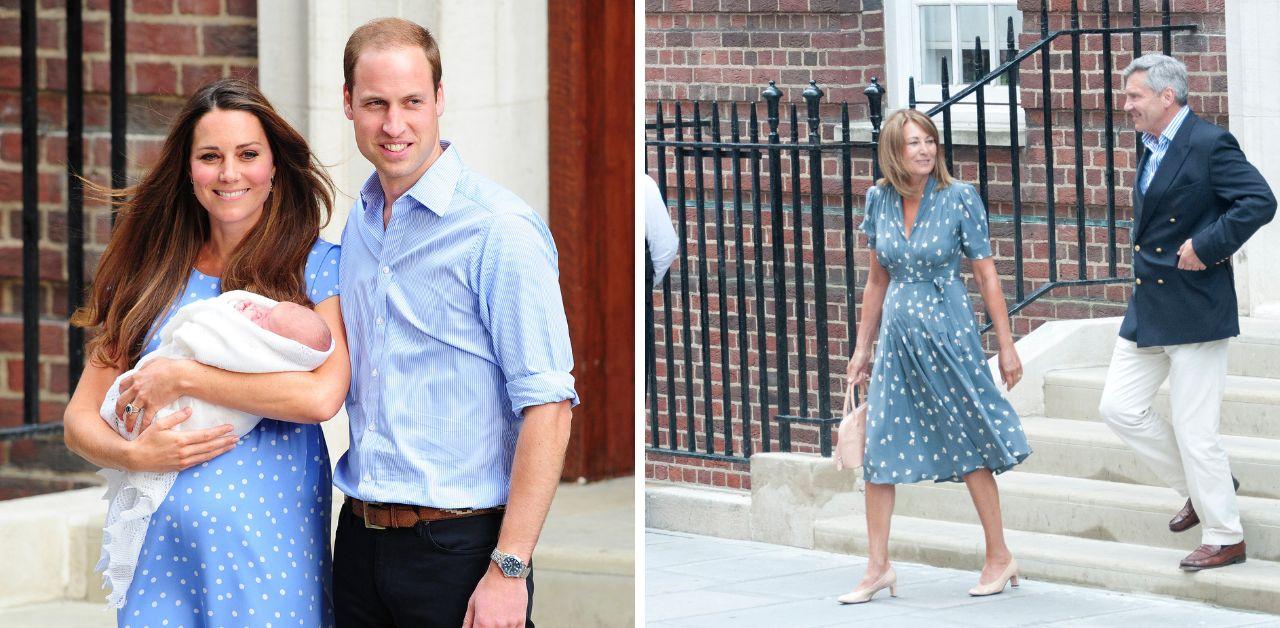 Kate has used the popular pattern for years, but photos of her mom visiting her in the hospital after giving birth indicate that Carole has a similar affinity for it, too.
In recent years, the Duchess of Cornwall has worn dotted clothing to official events. "So someone who is wearing polka dots, they're wanting to portray a fun-ness, a sort of playfulness. When you think of polka dots you instantly soften," color psychologist Tash Bradley told a publication when asked about Kate's love of daub. "When you go for polka dots it's very playful, it opens up conversation, it makes you give off a sort of warm feel."
Country Inspired Ensembles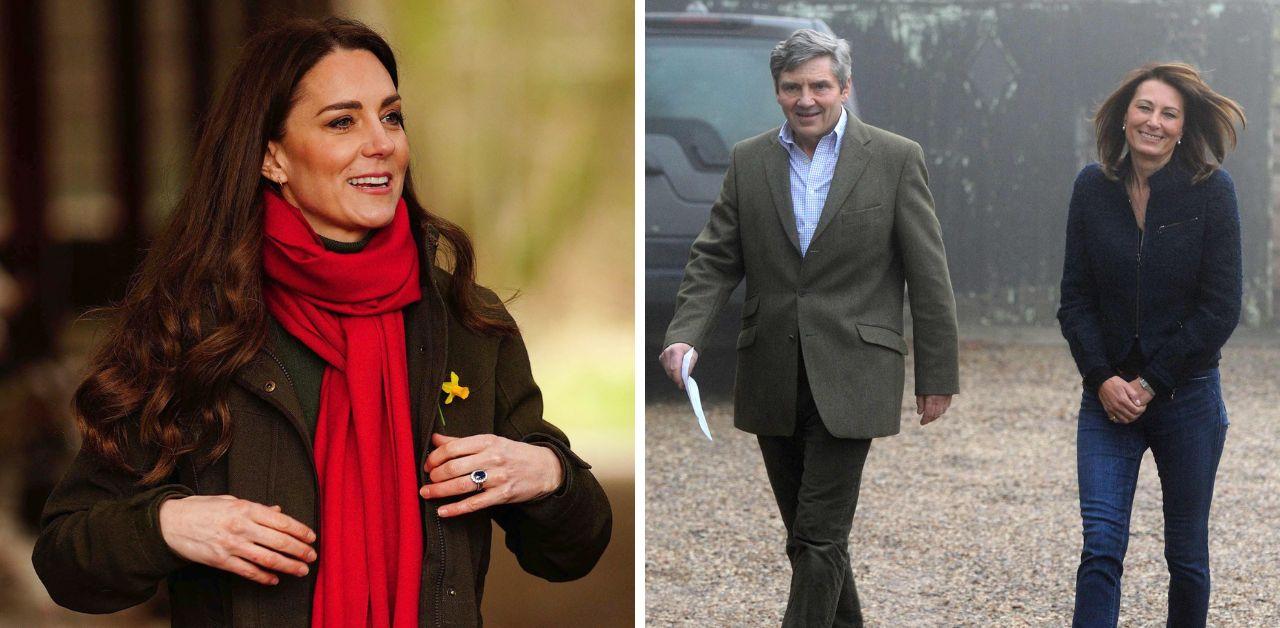 Both Kate and Carole have shown their Berkshire roots with their casual looks. The mother-daughter duo both love fitted straight-leg jeans, riding boots and a simple jacket.
Article continues below advertisement
Elegant Necklines & Minimal Jewelery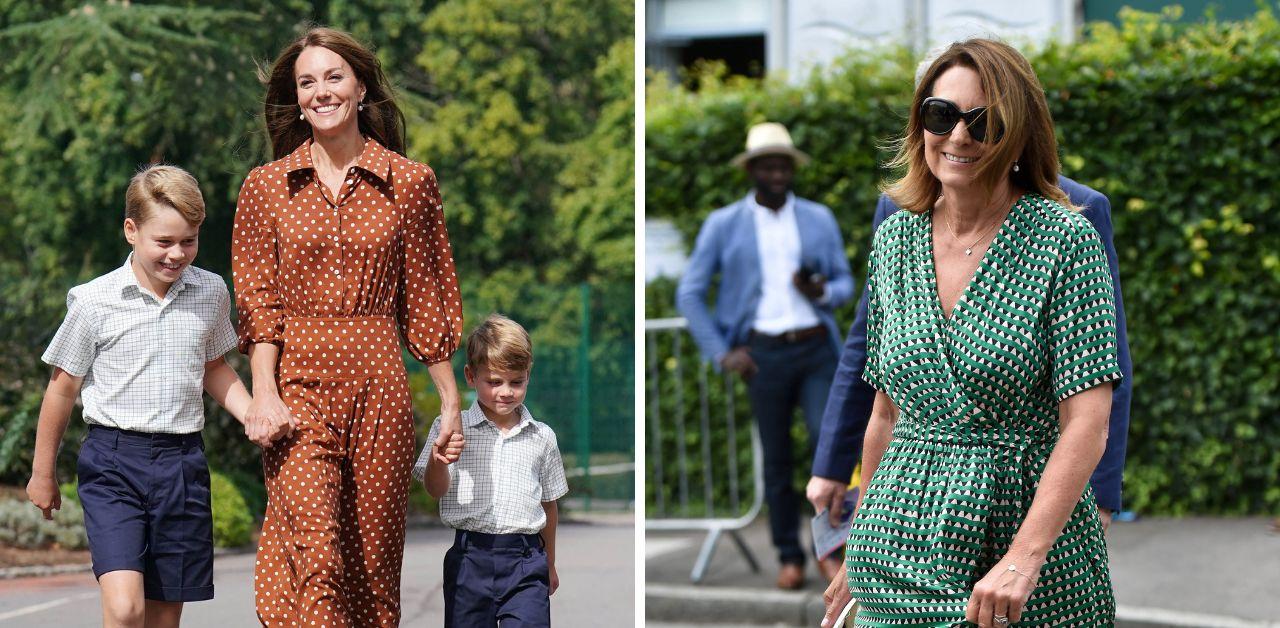 Along with their use of subtle decor, both of the Middleton women experiment with modest necklines. Despite Kate being the future Queen of England, she is known for her love of timeless and simple jewelry pieces that complement her own elegance. Carole — similar to her daughter — can be seen wearing a dainty bijou.
Wool Coat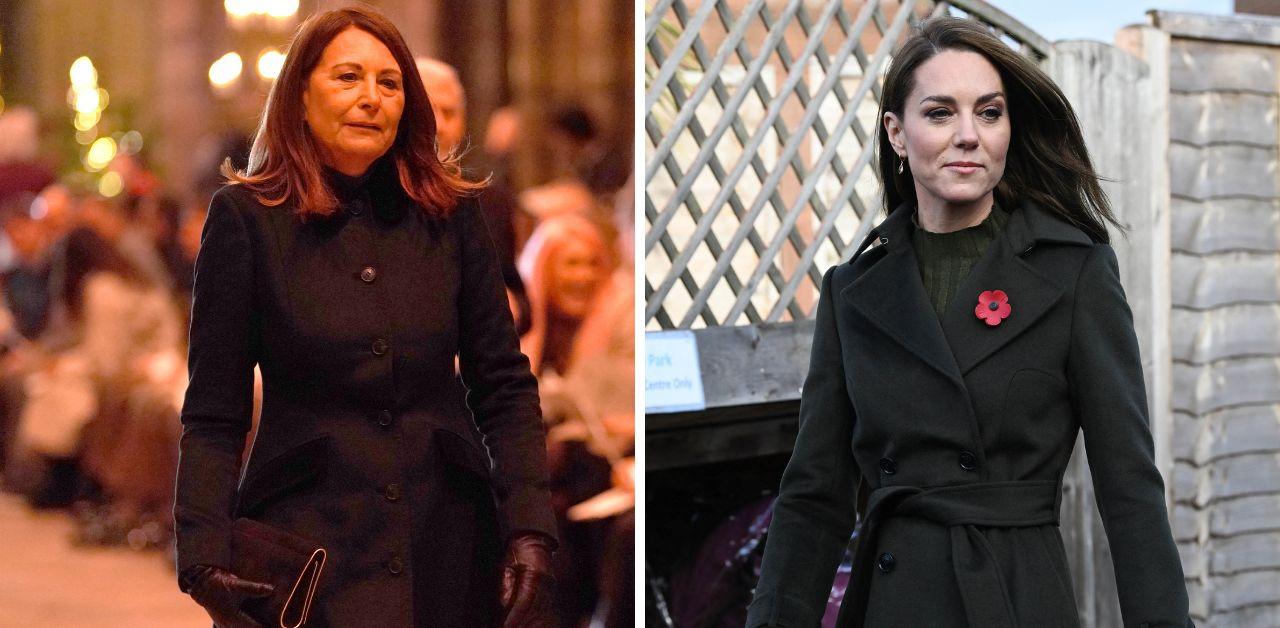 The Middletons seem to have a wool coat for every function. While her mother was spotted in a button-up, Kate typically sports double-breasted and belted outerwear.
Although their taste is parallel, the pair has a close bond that goes beyond their choice of garb. Carole couldn't help but gush over her overall relationship with her daughter back in 2018. "I think the most important thing, as a parent, is to listen to what your daughter wants," the businesswoman told the Telegraph. "You can have all the ideas in the world, but it has to be about them."
Bradley was interviewed by Hello.