Meghan Markle & Prince Harry Are Trying To 'Disrupt & Clash' William & Kate's Visit To America, Source Claims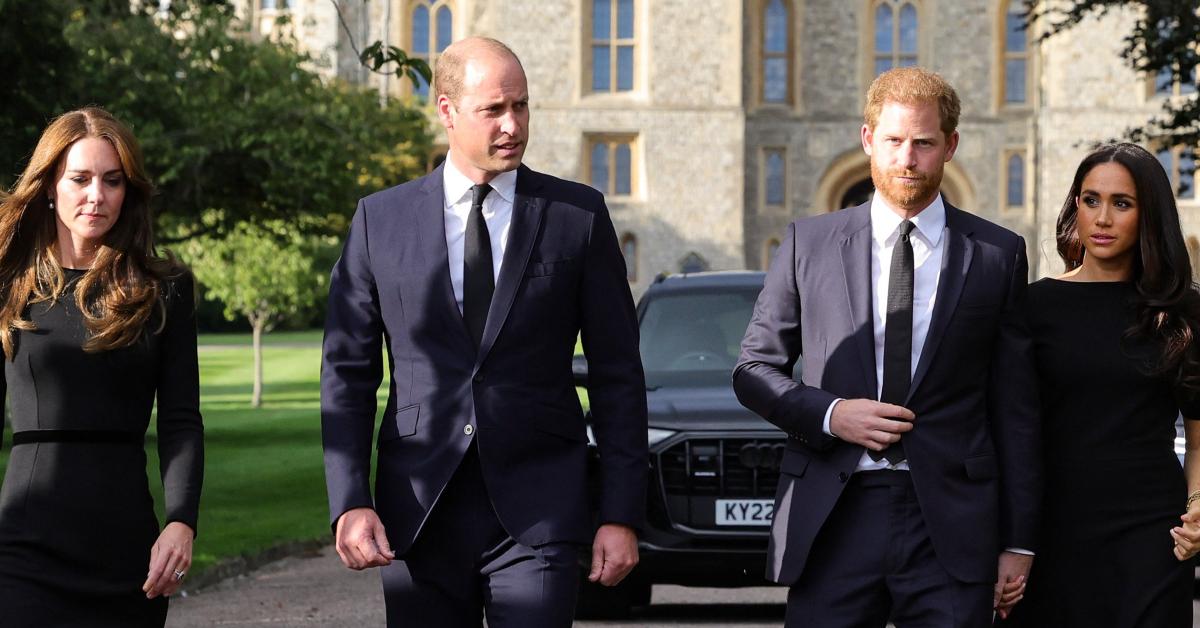 Meghan Markle and Prince Harry's new Netflix trailer was released on Thursday, December 1 — the same time that Kate Middleton and Prince William are currently on their U.S. tour.
One insider told Page Six that the timing is hardly surprising, going on to claim that the California-based duo are trying to "disrupt and clash" William and Kate's visit.
"Surprise, surprise, how very boring of Harry and Meghan. But this sort of thing is inevitable. It does sound a bit pretentious what they have produced," Hugo Vickers told the outlet.
Article continues below advertisement
Another insider added, "If the Sussexes are worried they'll look diminished and less credible in comparison to the Prince and Princess of Wales' first overseas tour in this new era, they've overplayed their hand with a string of PR announcements designed to clash with Waleses' visit this week."
As The Royal Observer previously reported, Meghan and Harry's new series will take viewers inside their life after leaving the royal family.
Article continues below advertisement
The new reality show will "explore the clandestine days of their early courtship and the challenges that led to them feeling forced to step back from their full-time roles in the institution."
"With commentary from friends and family, most of whom have never spoken publicly before about what they witnessed, and historians who discuss the state of the British Commonwealth today and the royal family's relationship with the press, the series does more than illuminate one couple's love story, it paints a picture of our world and how we treat each other," she added.
Article continues below advertisement
In the clip, Harry, 38, was asked why he wanted to star in the series in the first place.
"No one sees what's happening behind closed doors," Harry says. "I had to do everything I could to protect my family."
Article continues below advertisement