What Prince Harry Drama? Kate Middleton Gives Husband Prince William Light Tap On The Butt As They Attend BAFTA Awards: Photos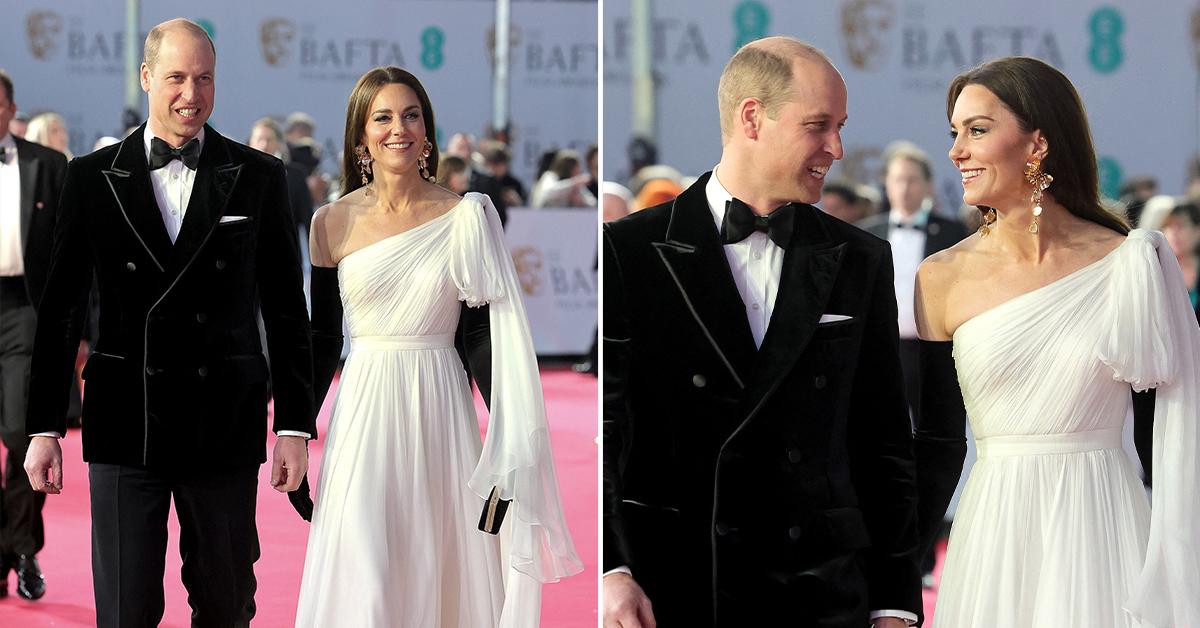 Kate Middleton and Prince William looked like they had a great time at the 2023 BAFTA Awards, which occurred on Sunday, February 19.
The brunette beauty, 41, looked gorgeous as always, as she wore a white one-shoulder Alexander McQueen dress, while her husband, 40, rocked a black suit for the awards show.
In a fun twist of events, the mom-of-three also gave the prince a love tap on the butt when they were walking the red carpet.
Article continues below advertisement
Scroll through the gallery below to see more moments from their night out!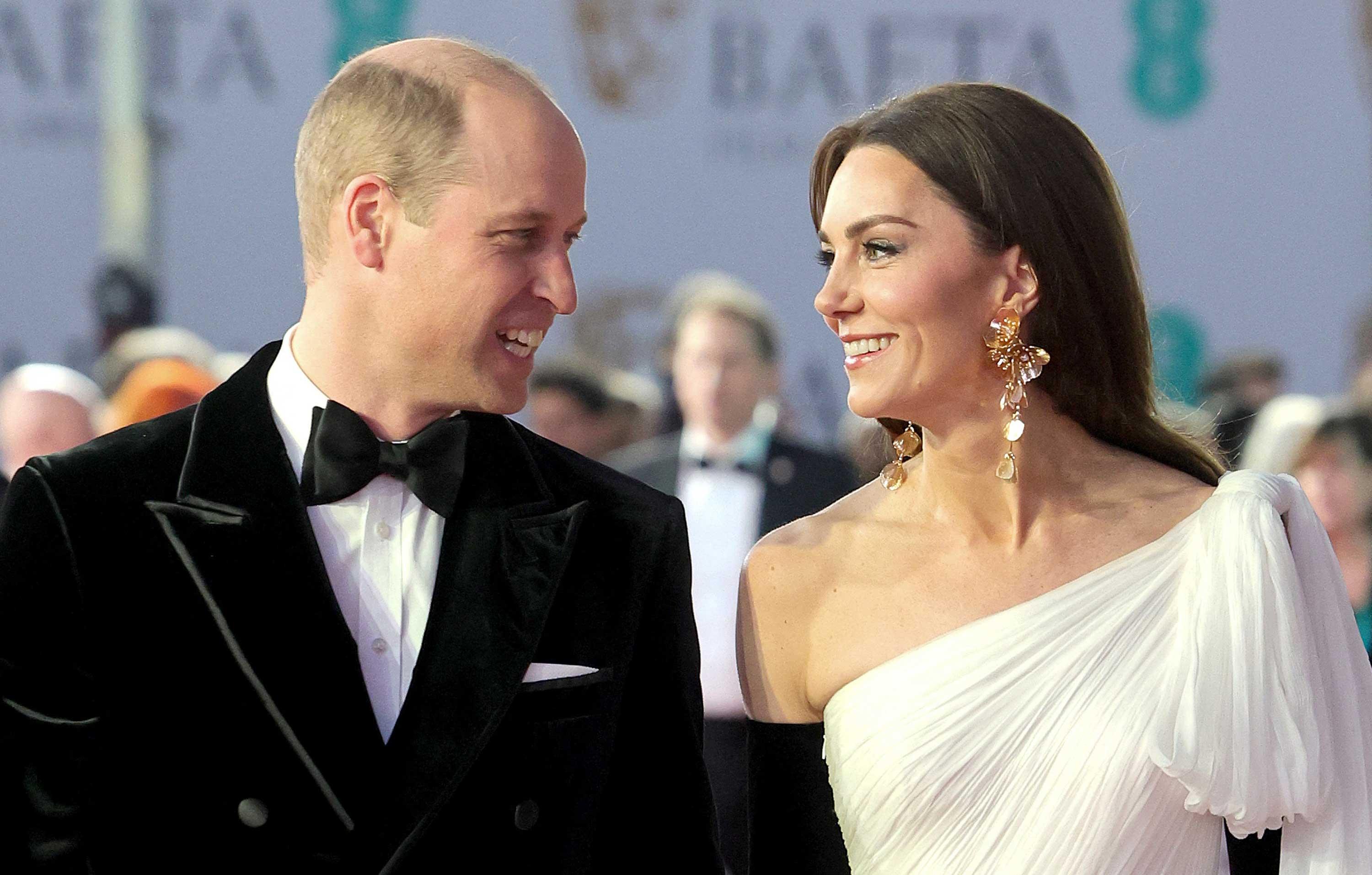 Article continues below advertisement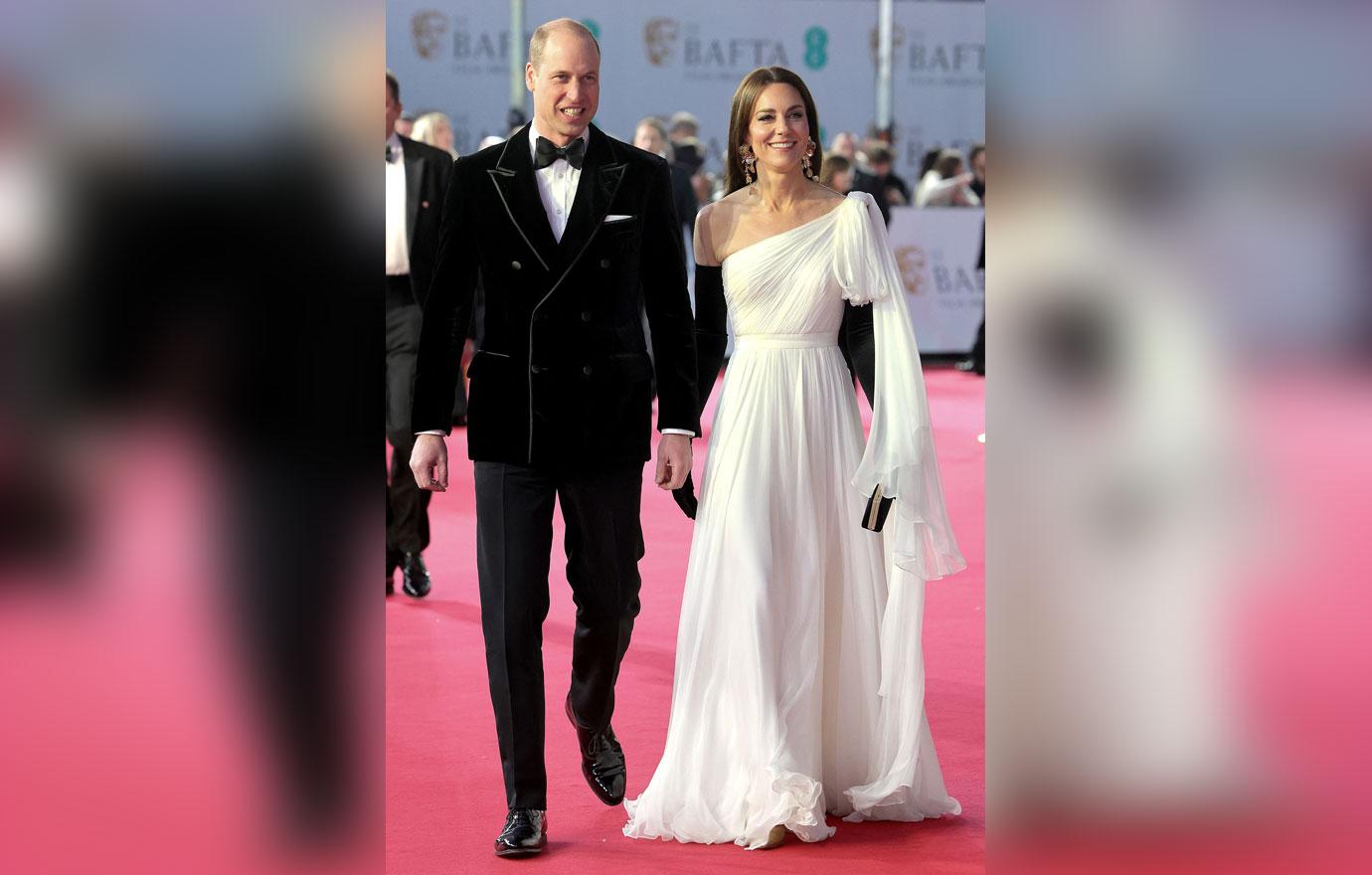 Article continues below advertisement
The pair, who share Prince George, Princess Charlotte and Prince Louis, seemed like they were having a good time, as they mingled with Hollywood stars.
"Congratulations to all of this year's wonderful and worthy @bafta winners! A special evening celebrating the best of cinema and the next generation of British talent both in front of and behind the camera," they captioned a photo from their Instagram account.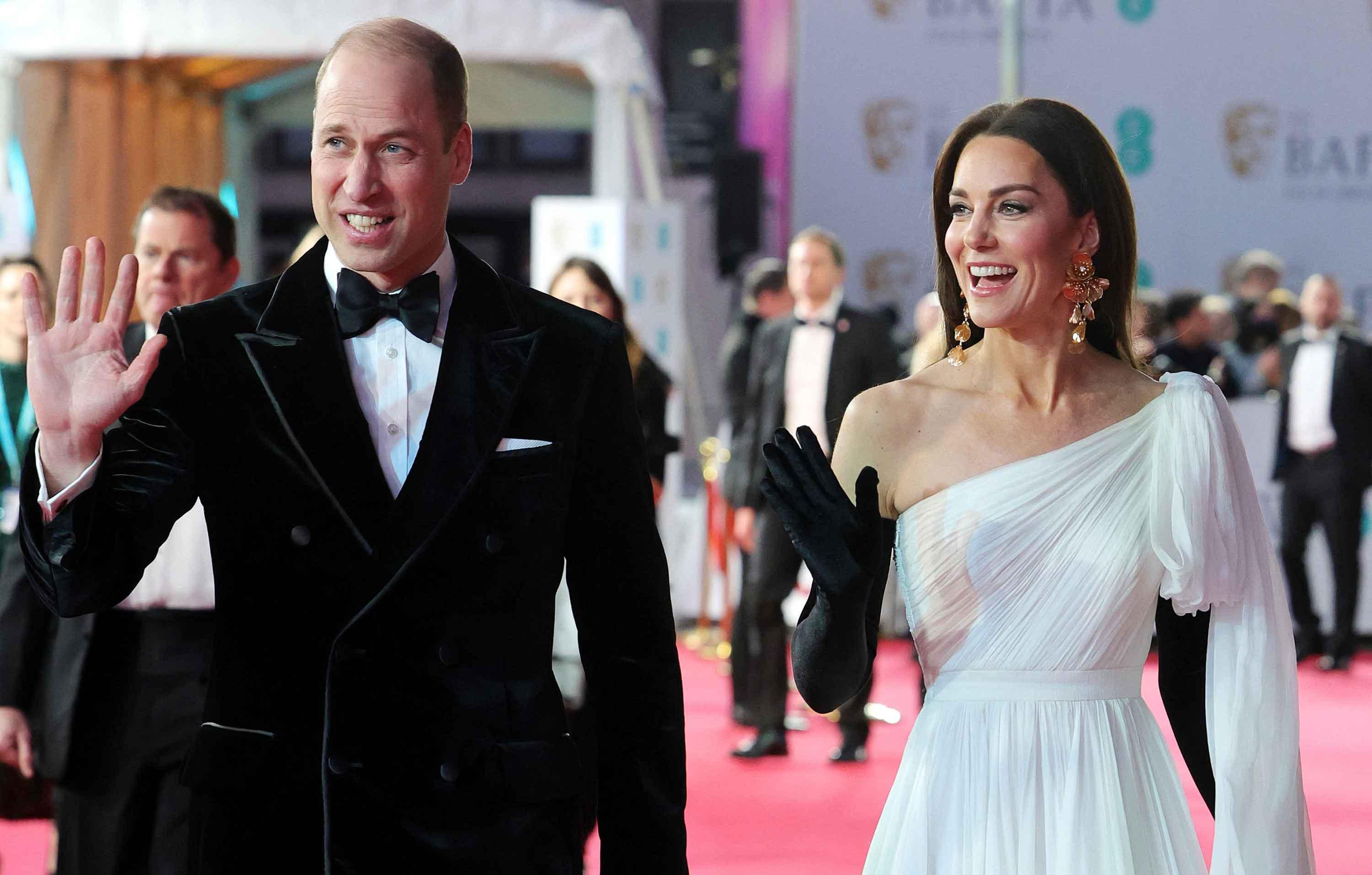 Article continues below advertisement
The duo have been dealing with the fallout from Prince Harry's book, Spare, which was released in early January.
In the tome, the 38-year-old claimed his older brother got physical with him during a fight and shared that they don't have the best relationship at the moment.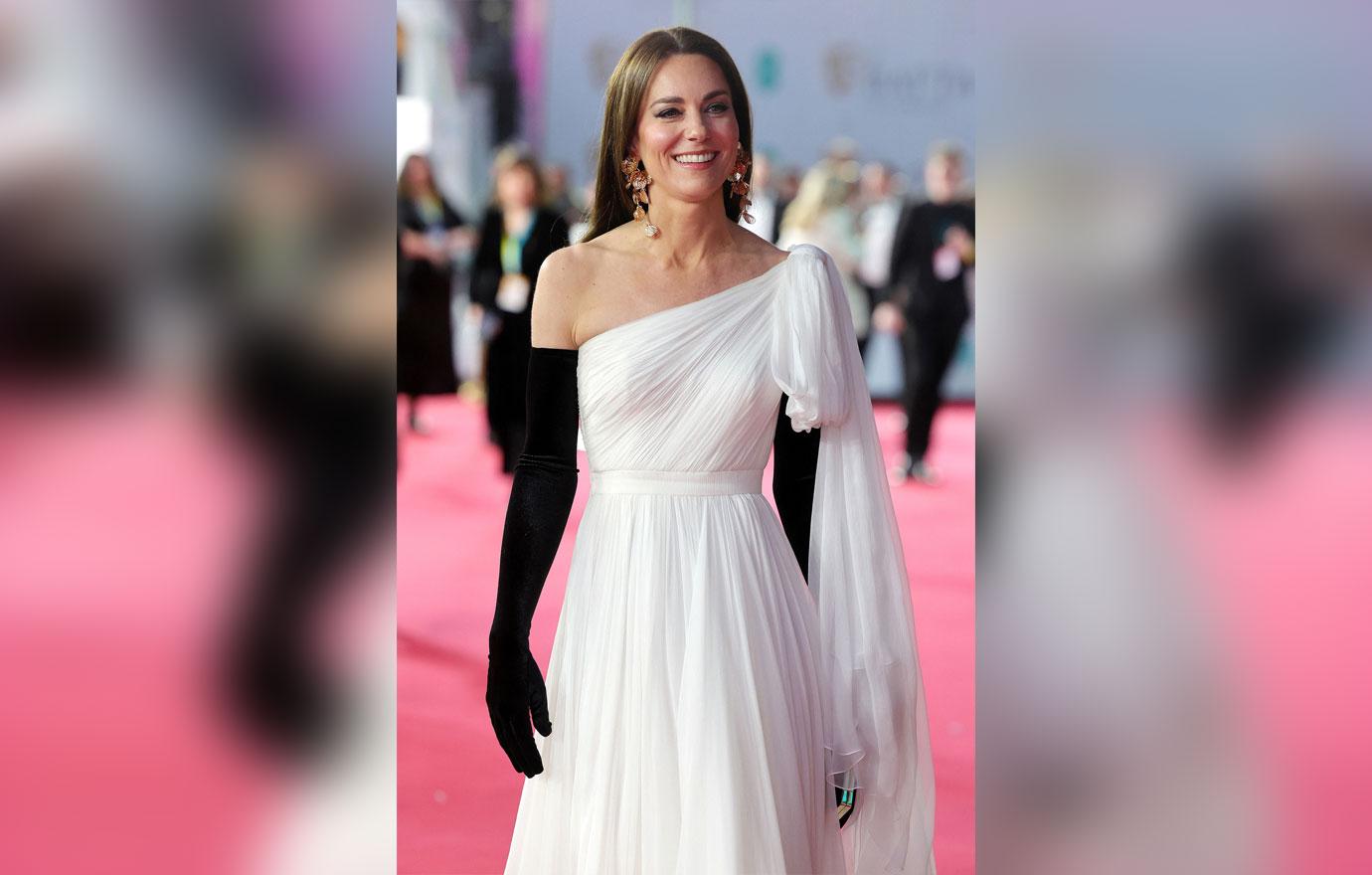 Article continues below advertisement
Since King Charles' coronation is coming up, it remains to be seen whether the brothers can kiss and make up.
"The longer the feud continues, the less likely there'll be a reconciliation," an insider shared of the siblings. "With the coronation just a few months away, appropriate actions need to be taken imminently."
"The palace is trying to come up with solutions to keep the peace and form some kind of reconnection and unity between William and Harry. It's now or never," the source continued. "The coronation is a time to celebrate, and no one wants this dark cloud hanging over the festivities on such a significant occasion."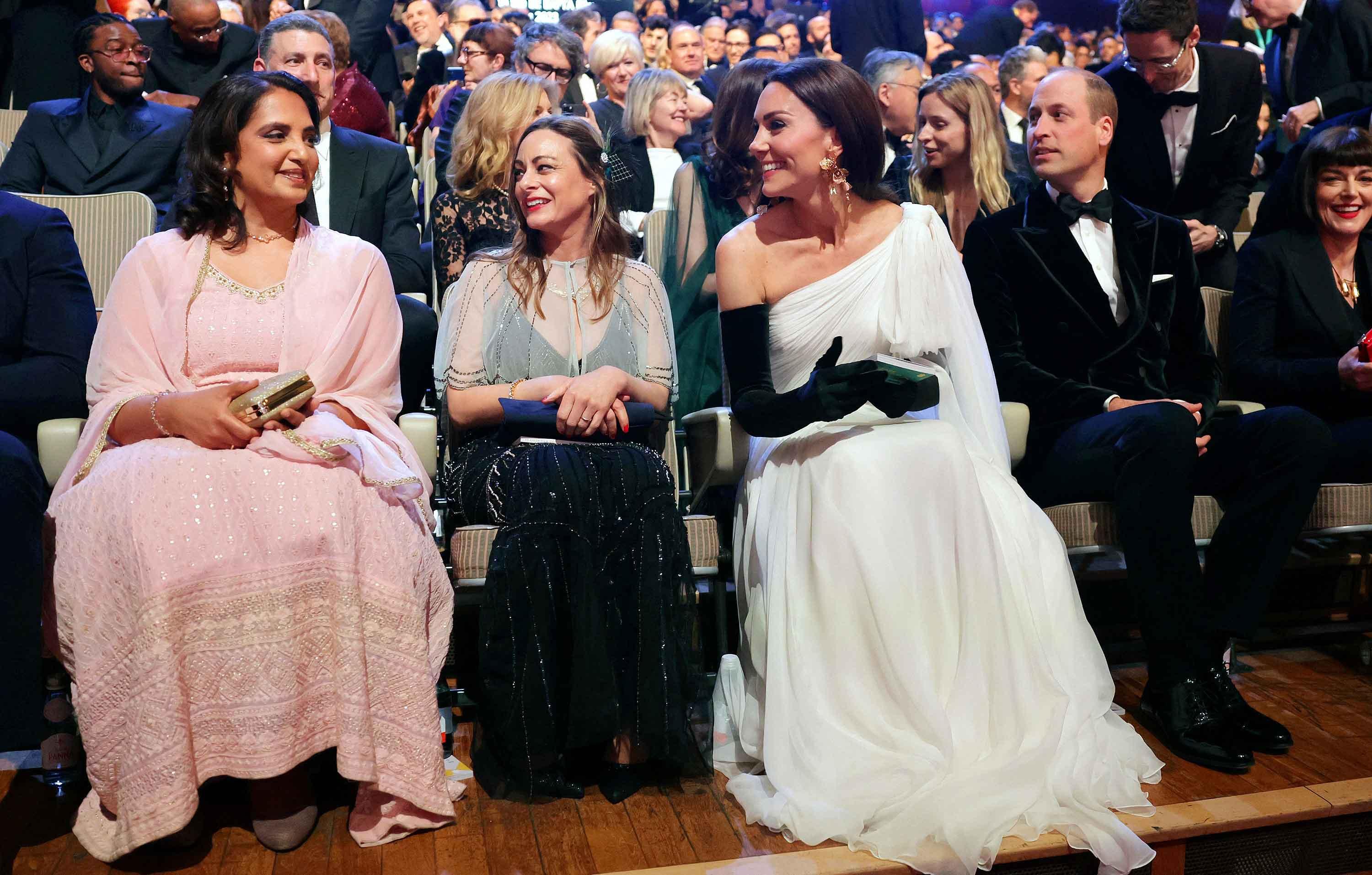 According to one royal watcher, it seems like the damage is done.
"He is trying to accept the fact that he lost the brother he knew forever. This is a heartache that he hasn't felt since the loss of his mother… only heightened by a sense of betrayal," royal podcast host Kinsey Schofield shared. "The Prince of Wales has inherited his father's temper so [he] prefers not to dwell on the topic because it does make him upset."