Are Prince William & Kate Middleton Watching Prince Harry & Meghan Markle's New Netflix Series?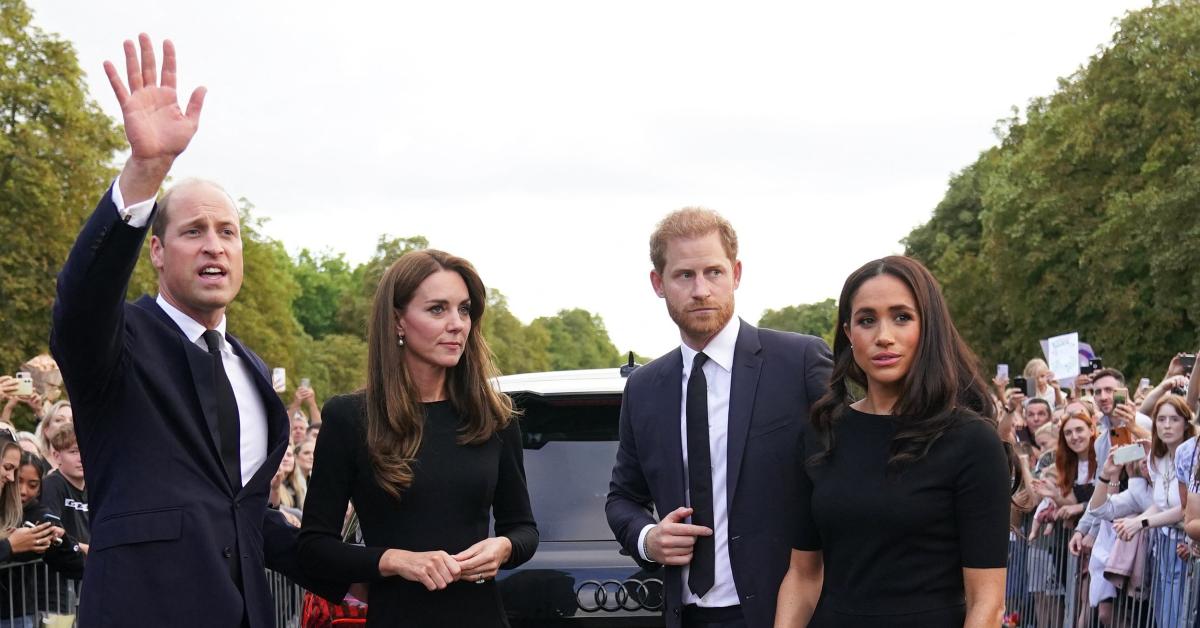 It sounds like Prince William and Kate Middleton are not interested in Prince Harry and Meghan Markle's new Netflix docuseries.
According to a People insider, a palace source said the pair are avoiding watching the series — and aides are tuning in instead.
Article continues below advertisement
William, 40, still feels slighted by his younger brother after all this time.
"It will take a long time before there is harmony between the brothers. There is a lot of anger there," a source revealed.
However, it sounds like King Charles is open to making amends with his son.
"The door [to reconciliation] is always open where the King is concerned, and he would certainly rescue the situation if he could. He would love this to stop," the insider added.
In the new Netflix series, which premiered on Thursday, December 8, Harry, 38, and Meghan, 41, gave viewers a glimpse inside their life.
"These are two people who really love each other and who have respectively given up everything at different points to be together," an insider dished. "There's a lot of beauty in that."
Article continues below advertisement
In another trailer — the second part drops on Thursday, December 15 — the red-headed prince opened up more about why he left the royal family behind.
"To see this institutional gaslighting," he says before Meghan adds, "I wasn't being thrown to the wolves, I was being fed to the wolves."
"They were happy to lie to protect my brother, but they were never willing to tell the truth about us," Harry adds.
Article continues below advertisement
The couple then elaborated on their decision to move to the West Coast.
"It gave us a chance to create that home that we had always wanted," Meghan says.
"I've always felt as though this was a fight worth fighting for," Harry adds.
Since the debut, critics and celebrities have called out the duo for exposing their personal life on television.
"I think it is the most enormous pile of self-serving twaddle that I've watched in quite a long time," Nick Bullen told Fox News Digital. "I mean, please, how much of this have we heard before? I think Netflix is probably really angry with the Oprah interview [from March 2021] because she got all the really juicy stuff. This is just a rehash of lots of things we've heard about like Harry's anger with the press. We've heard about the so-called institutional racism in Britain. We've heard about the formality of the British royal family, how Meghan was a breath of fresh air at first – we've heard it all before."