Prince William & Kate Middleton Cook 'Up A Storm To Prepare Meals' For Vulnerable Families In Edinburgh — Photos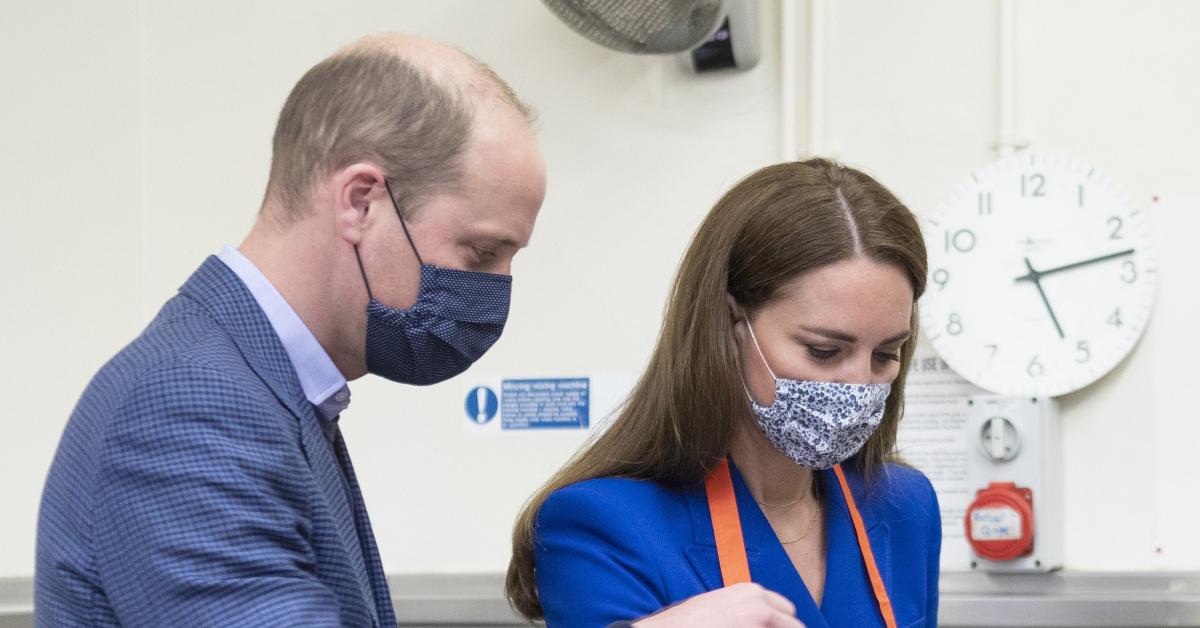 Doing good! As part of Prince William and Kate Middleton's Scotland tour, the couple got their hands dirty in the kitchen.
Article continues below advertisement
"Cooking up a storm with Sikh Sanjog 🍛 to prepare meals which for distribution to vulnerable families across the Edinburgh community," the pair's official Instagram account captioned the video. "Since 1989 Sikh Sanjog has been inspiring and empowering women in advancing their own life opportunities through building skills, confidence and promoting social inclusion. During lockdown, Sikh Sanjog set up a service to provide hot curry meals twice a week to disadvantaged people in the community — and after joining them in the kitchen The Duke and Duchess joined one of their youth groups preparing entries for a competition to design the cover of their new book 📖."
In the video, Kate — who wore a blue jacket — and William — who wore a patterned blue jacket — were seen talking with others in the kitchen. The mom-of-three even scooped some food into a container.
The royals made Indian flatbread and helped prepare curry and rice. "I love curry ... not too spice. Kate likes a bit of spice," William told the volunteers.
Article continues below advertisement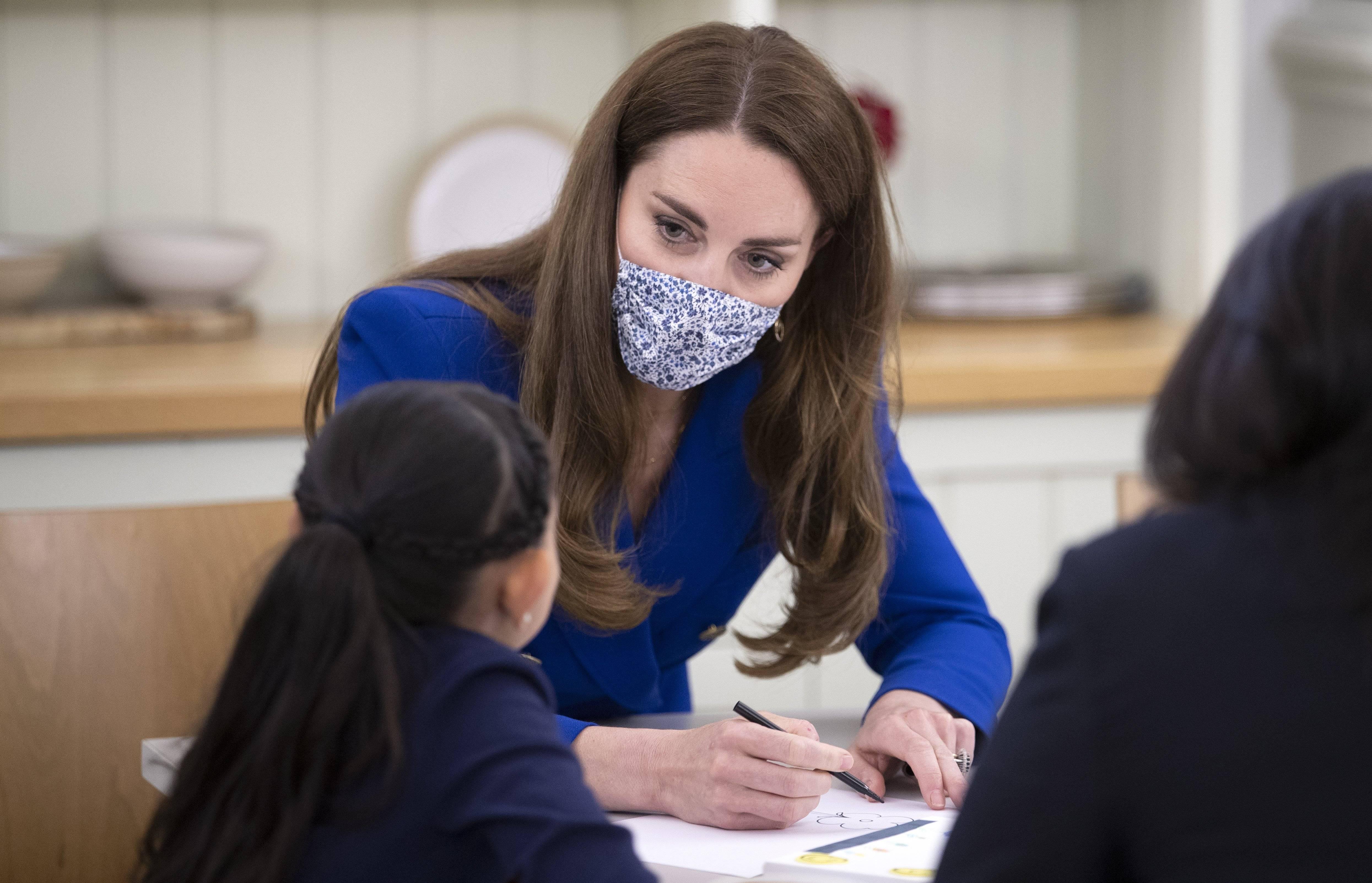 Article continues below advertisement
Of course, people loved Kate and William's kind gesture. One person wrote, "I love that you show service to the people. Action is always the way forward. Belief from small actions repeated often can grow beyond all dreams," while another added, "What a couple😍 Always so present and championing amazing causes Well done!👏🏻."
A third user added, "These two are the BEST!! 🇬🇧💙👑❤️🇬🇧."
Article continues below advertisement
William landed in Scotland on May 21, while his wife just joined him for the rest of their tour on Monday, May 24.
William and Kate have been busy meeting people across the country. Earlier that day, they visited Turning Point in North Lanarkshire — a "service predominantly provides self-directed support and has been designed to help people with a variety of needs including Physical and/or learning disabilities, autism" and more.
Article continues below advertisement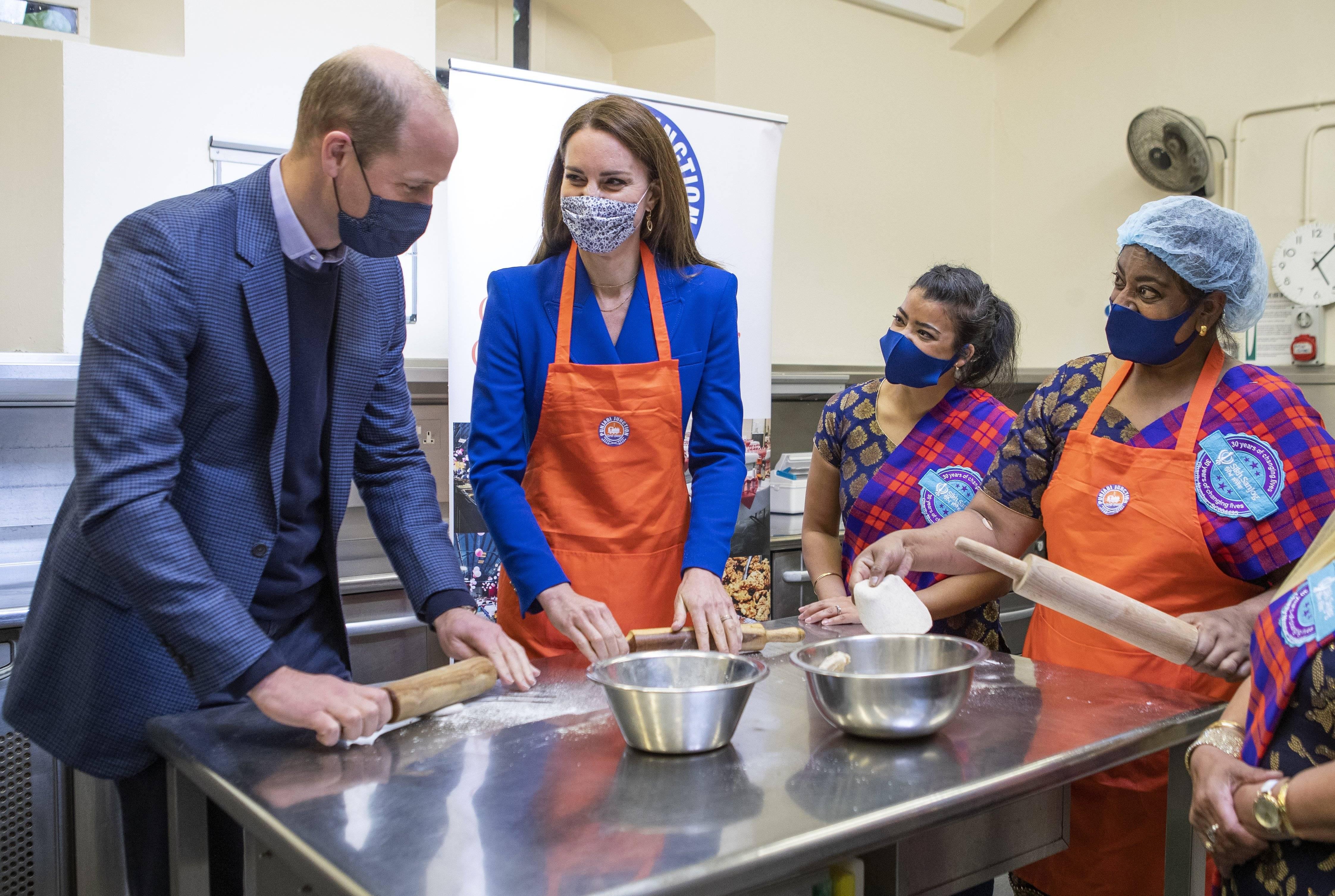 Article continues below advertisement
The two chatted with others, and Kate even attempted to DJ, but her husband hilariously trolled her for her lack of skills.
"What's that? It sounds like a cat," William quipped. "Please turn that off. It's hurting my ears."
During the trip, Kate and William will also visit their alma mater, St Andrew's.