Kate Middleton's 40th Birthday 'Is Likely To Be Celebrated Privately,' But 'A New Photograph Is Expected To Be Released,' Expert Says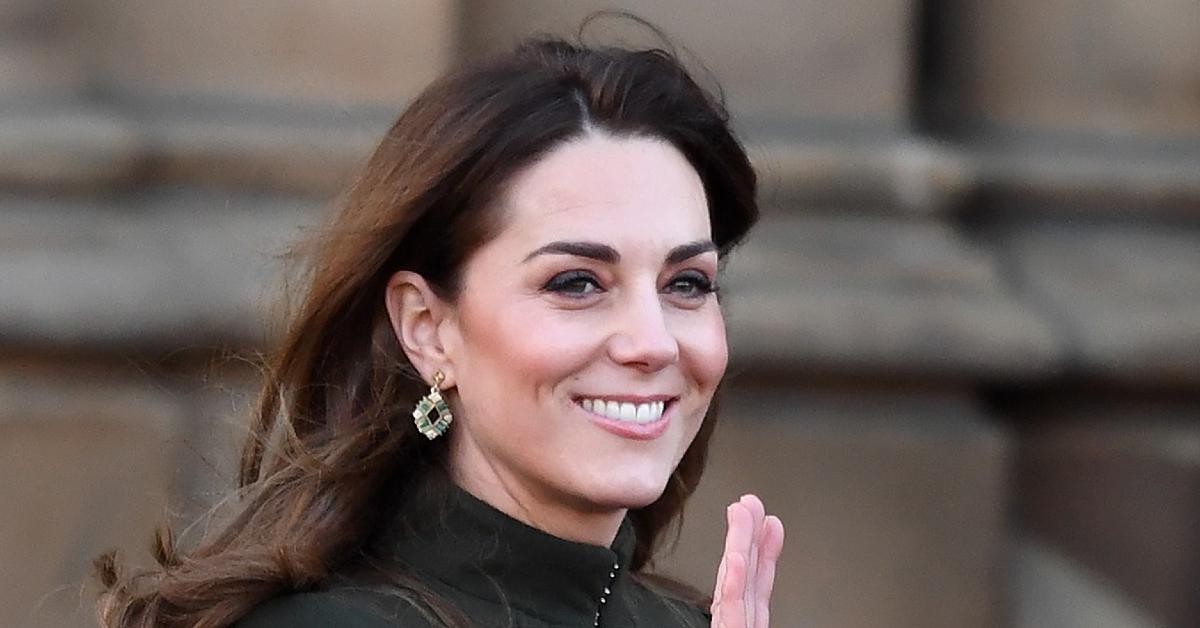 Kate Middleton will celebrate a milestone birthday on Sunday, January 9, but expert Richard Fitzwilliams believes that she will surprise fans with something special.
Article continues below advertisement
"Her 40th birthday is likely to be celebrated privately," the commentator shared. "Covid restrictions remain in place, this means that it is likely to be scaled down and she reportedly didn't want a large celebration anyway. A new photograph is expected to be released."
It's common for members of the royal family to release some new photographs on their social media pages.
Article continues below advertisement
Jonathan Sacerdoti, another royal expert, believes that the mom-of-three will celebrate with her family, including Prince William and their children, Prince George, 8, Princess Charlotte, 6, and Prince Louis, 3.
Article continues below advertisement
"There's no lockdown in place, but [there's] some resistance to big gatherings. It's something that people just maybe don't think is the best thing to do," he said, adding that she will opt for "something low key" in order to "set a good example."
Meghan Markle turned 40 in August 2021, and it was reported that she was going to have a party at her house, however, it seemed like she ended up staying home with Prince Harry and their kids, Lilibet, 7 months, and Archie, 2.
Article continues below advertisement
Duncan Larcombe imagines that Kate won't make a big deal about her birthday, unlike the former actress, who posted a video with Melissa McCarthy where they shared a new initiative.
Article continues below advertisement
"In reflecting on my 40th birthday and the many things I am grateful for, I'm struck that TIME IS AMONG OUR GREATEST AND MOST ESSENTIAL GIFTS: Time with our loved ones, time doing the things we love, time spent learning, laughing, growing, and the sacred time we have on this earth," the mom-of-two wrote at the time. "Amongst the most valuable gifts of time is also time spent in service to others knowing that it can contribute to incredible change. To that last point, and with my 40th lap around the sun in mind, it made me wonder: what would happen if we all committed 40 minutes to helping someone else or to mentoring someone in need? And then what would happen if we asked our friends to do the same?"
"She's unlikely to [announce a new project on her birthday, unlike Meghan Markle who launched a mentorship program to mark her 40th] because, firstly, it's just not her way and secondly because of the obvious comparisons with Meghan and this awful continuation of one-upmanship that the palace is so keen to avoid," he said.