Kate Middleton Has The Most Googled Royal Smile, According To New Study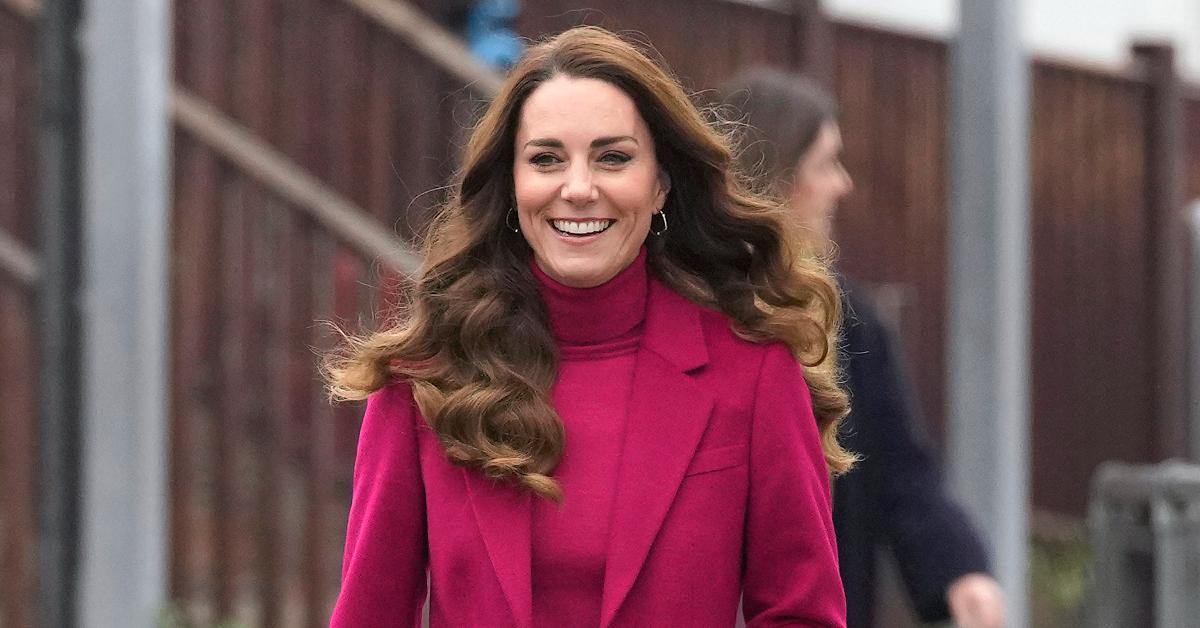 What can't she do?! Kate Middleton was crowned No. 1 when it comes to which member of the royal family has the best smile.
Altima Dental analyzed internet searches that contain the words "smile" and "teeth," which is how they compiled their list. The 39-year-old had 36,000 searches every year and 2,400 searches per month.
Article continues below advertisement
Meghan Markle came in second place with 17,400 searches per year. "Meghan Markle teeth" was also typed into Google about 1,000 times per month — impressive!
Prince Harry took third place (15,000 searches per year), Lady Louise Windsor followed (10,800 searches per year) and Queen Elizabeth took fifth place (7,800 searches per year).
Article continues below advertisement
"The royal family are recognizable worldwide and incredibly influential, so it is exciting to see just how much of an impact they have, even down to their smiles," a spokesperson for Altima Dental said in a statement. "It is fascinating to see whose smile the public is most interested in, with the Duchess of Cambridge topping the list. Her smile is iconic — therefore, it is unsurprising that the public is Googling her teeth and taking inspiration."
Article continues below advertisement
The brunette beauty wore braces growing up, and prior to her wedding to Prince William in 2011, she had her teeth whitened and straightened by Dr. Didier Fillion.
Article continues below advertisement
"You know why they look so good? Because they are not absolutely aligned," Bernard Touati, who is a colleague of Dr. Fillion's told The Times. "The problem in the United States is they have a very artificial vision. He did some little micro-rotations on Kate Middleton [to produce] something which is natural. That is what we like; a natural healthy smile, but not artificial."
In September, ExpressDentist.com conducted a different study, and the results were surprising!
This time around, Princess Beatrice was crowned the royal who had the most attractive smile, and her sister, Princess Eugenie, took second place.
"The sisters are instantly recognizable because they seem to have inherited the prominent teeth that are common to the Windsor family, especially Beatrice," Smiles by Dr. Wei noted.