Prince William & Kate Middleton 'Don't Want To Get Involved' With Meghan Markle & Prince Harry's 'Soap Opera' Drama, Insider Dishes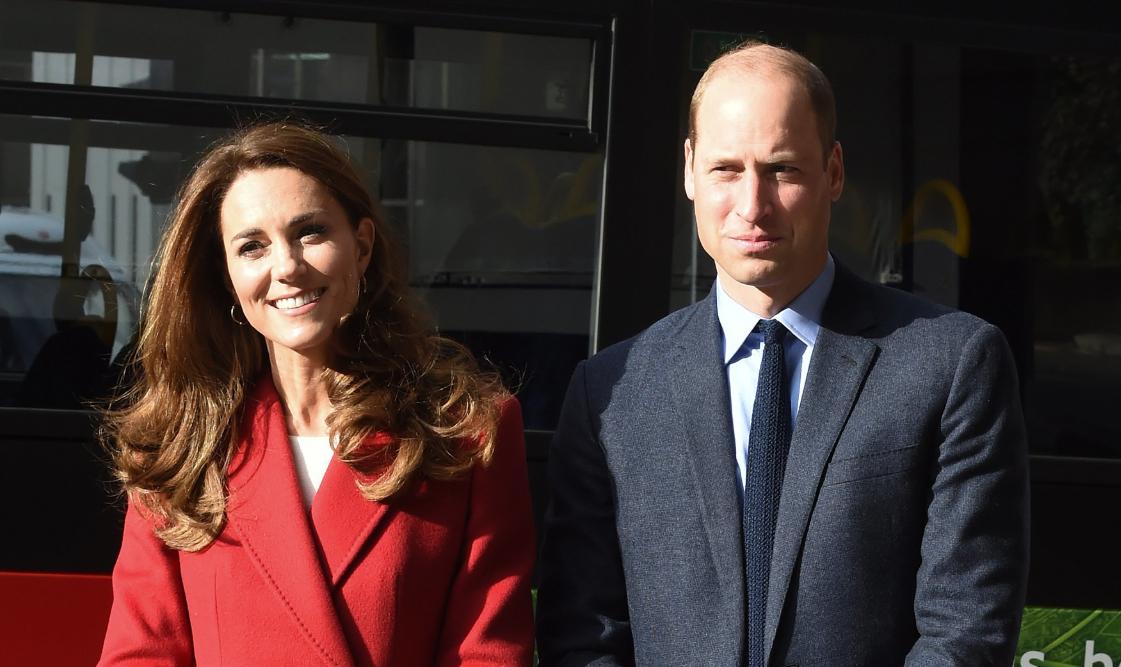 Keeping to themselves! Prince William and Kate Middleton are not looking forward to Meghan Markle and Prince Harry's tell-all interview, which will air on Sunday, March 7.
"William and Catherine could not be more discreet, they don't want to get involved in this public b**ch fest, but I am sure that William is desperately sad about all this," a royal source told Page Six.
Article continues below advertisement
"Even when Harry spoke about the fallout with William, there was no briefing from them. And by saying nothing, that is the smartest move," the insider dished.
William and Kate take what their advisors say into consideration, while "it appears that Meghan and Harry are listening to no one," the source added.
Article continues below advertisement
"They don't wish to elevate this soap opera — it's honestly like watching Elizabeth Hurley in The Royals," the insider explained. "William and Catherine are surrounded by goodness, they have the Middletons, Carole and Mike, Pippa and her husband, James, and James Middleton and his fiancée, Alizee. They're such a grounded, happy family."
William is being kept "in the dark" about what his little brother might say when he talks with Oprah Winfrey, another source claimed.
"Harry and William have not spoken for some time, and Meghan speaking about their relationship or relationships with the Royal Family to Oprah will not help matters," an insider told the Mail on Sunday. "Things are still bad between them, although both want to repair that brotherly bond."
Article continues below advertisement
"William does not know what she has told Oprah, none of the Royal Family do," the source shared. "They will find out at the same time as everyone else, although I doubt they'll watch it."
Additionally, William, 38, and Queen Elizabeth II, 94, are "furious" with Meghan and Harry — and are nervous they will spill many secrets.
"They feel that by sharing [Harry and Meghan's] side of the story, the entire royal family will be painted in an unfair way," an insider told Us Weekly.
Article continues below advertisement
Meghan made headlines this week when the former actress was accused of bullying royal aides when she lived at Kensington Palace. Meghan "was able to bully two PA's out of the [royal] household in the past year. … The Duchess seems intent on always having someone in her sights," Kensington Palace press secretary Jason Knauf allegedly wrote in an email, adding that Meghan allegedly "drove" two personal assistants out and was "undermining the confidence" of a third staff member.
However, Meghan's team quickly clapped back. "Let's just call this what it is — a calculated smear campaign based on misleading and harmful misinformation," a rep for the Duchess said. "We are disappointed to see this defamatory portrayal of the Duchess of Sussex given credibility by a media outlet. It's no coincidence that distorted several-year-old accusations aimed at undermining the duchess are being briefed to the British media shortly before she and the duke are due to speak openly and honestly about their experience of recent years."
Meanwhile, Buckingham Palace is launching a probe into the accusations. "We are clearly very concerned about allegations in The Times following claims made by former staff of The Duke and Duchess of Sussex," their statement read. "Accordingly our HR team will look into the circumstances outlined in the article."