Lights, Camera, Action! Jack Farthing Cast As Prince Charles Opposite Kristen Stewart In Upcoming 'Spencer' Movie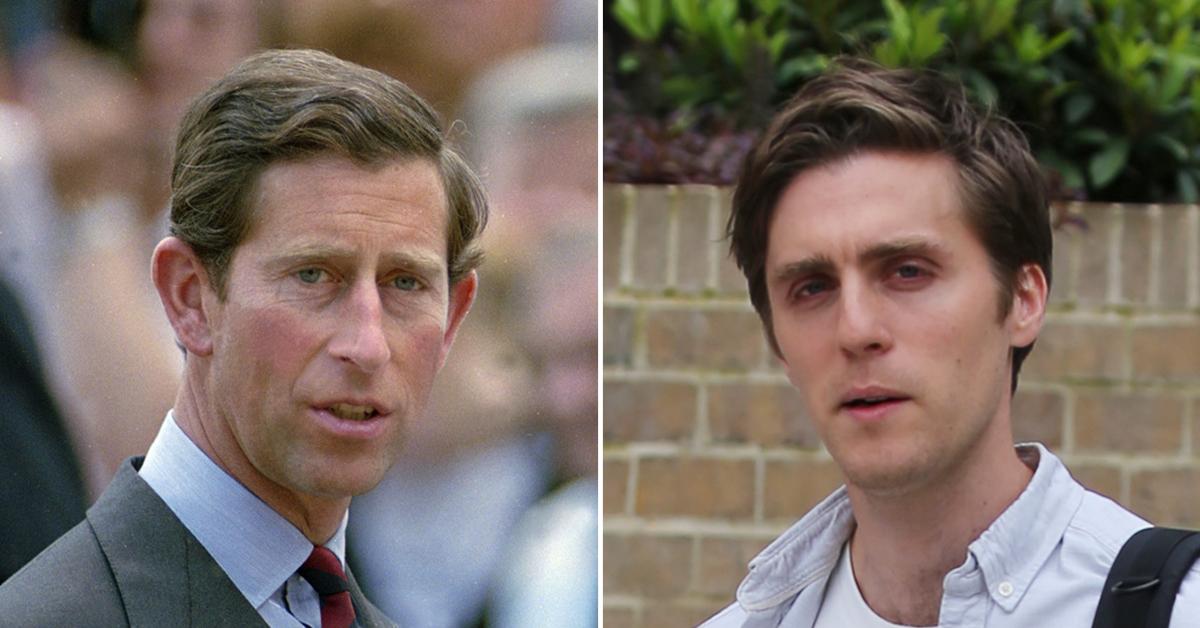 As fans eagerly wait for the upcoming Spencer movie — which stars Kristen Stewart as Princess Diana — to be released in the fall of 2021, the flick has added an important member to its cast: Jack Farthing will play Prince Charles, Deadline reported on Thursday, March 25.
Article continues below advertisement
Timothy Spall, Sally Hawkins and Sean Harris will also star in the film.
Earlier that day, a new image of Stewart portraying the late princess was released. In the snapshot, the Twilight alum looked identical to Diana, as she wore a tweed jacket and showed off her famous sapphire ring.
Article continues below advertisement
Last month, the Charlie's Angels star was spotted on set wearing a red and green tweed jacket, which looked very similar to a coat Diana wore when she visited Portsmouth in January of 1989.
Article continues below advertisement
"December, 1991: The Prince and Princess of Wales' marriage has long since grown cold. Though rumors of affairs and a divorce abound, peace is ordained for the Christmas festivities at Sandringham Estate. There's eating and drinking, shooting and hunting. Diana knows the game. This year, things will be a whole lot different," the description for the flick reads.
Pablo Larraín also elaborated on what viewers can expect. "We decided to get into a story about identity, and around how a woman decides somehow, not to be the queen," he said. "She's a woman who, in the journey of the movie, decides and realizes that she wants to be the woman she was before she met Charles."
Article continues below advertisement
"Spencer is a dive inside an emotional imagining of who Diana was at a pivotal turning point in her life," Stewart echoed. "It is a physical assertion of the sum of her parts, which starts with her given name; Spencer. It is a harrowing effort for her to return to herself, as Diana strives to hold onto what the name Spencer means to her."
She added, "I mean, everyone's perspective is different and there's no way to get anything right because what is fact in relation to personal experience," she explained. "My movie takes place over three days, and it's this really poetic internal imagining of what that might have felt like rather than giving new information. We kind of don't have a mark to hit, we just also love her."