Kristen Stewart Gets Into Complete Character As Princess Diana In New Photo From 'Spencer' Movie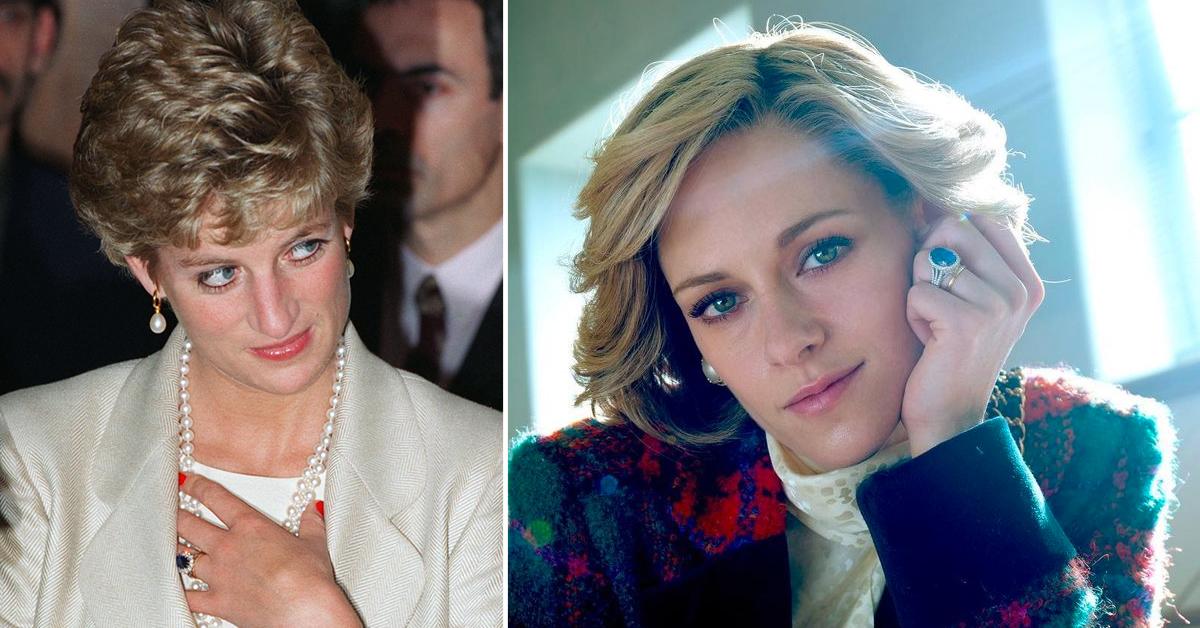 Seeing double! Kristen Stewart looked identical to the late Princess Diana in a new photo from the movie Spencer, which is eyeing a fall 2021 release.
Article continues below advertisement
In the new snapshot, which was released on Thursday, March 25, Stewart sports a blonde bob, a colorful tweed jacket and shows off Diana's stunning engagement ring, which Prince William gave to Kate Middleton when he proposed to her.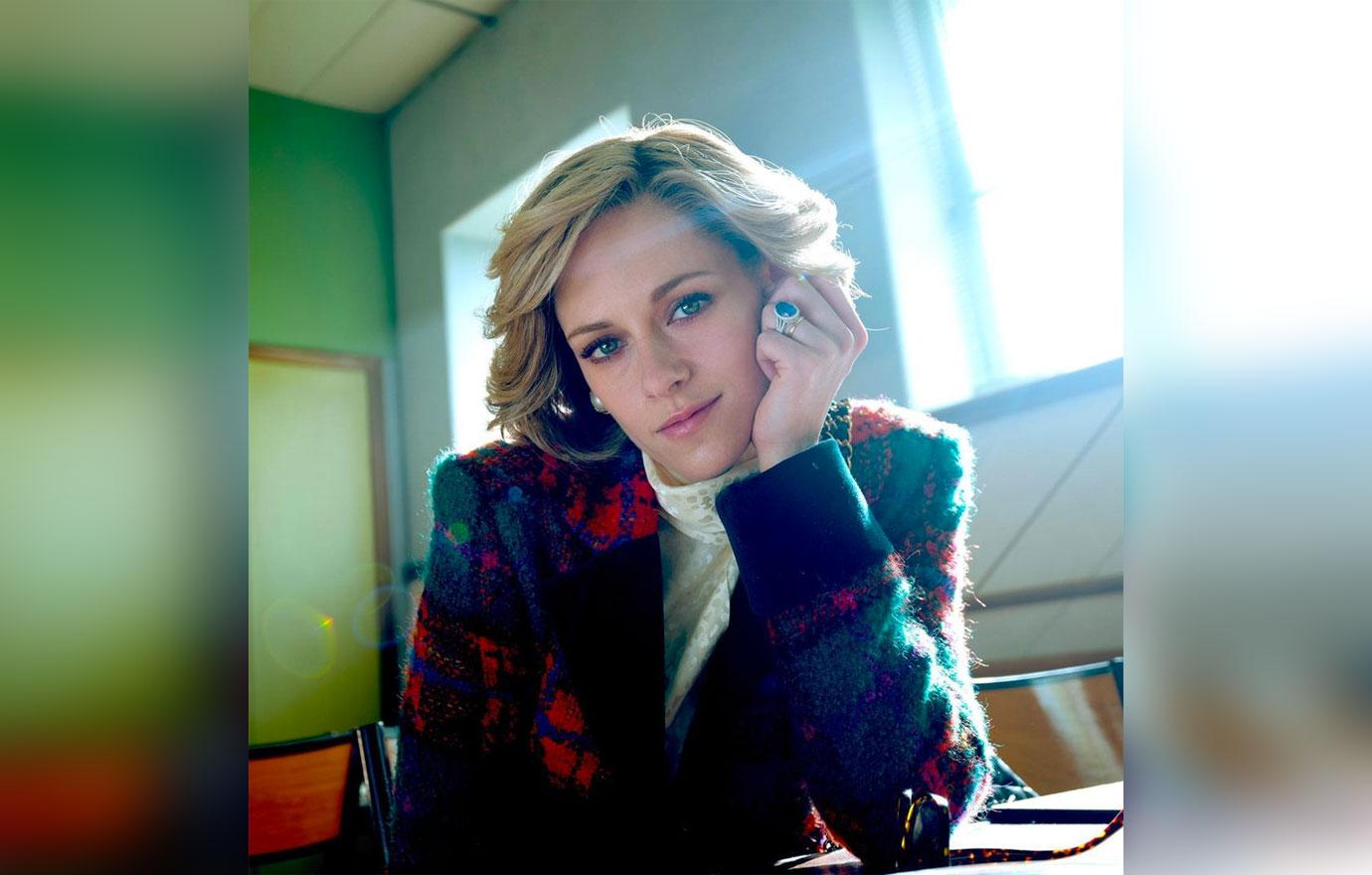 Article continues below advertisement
Just last month, the 30-year-old was photographed on set wearing a green and red jacket tweed jacket; the late royal wore a similar coat when she visited Portsmouth in January of 1989.
In January, NEON released the first look of the Charlie's Angels star in full costume. In the photo, Stewart wore a red coat and a black hat with netting over her face.
Article continues below advertisement
The movie — which was filming in Germany and will now head to the U.K. — is directed by Pablo Larraín and will focus on Diana's relationship with Prince Charles and her bond with her children, William and Prince Harry.
Article continues below advertisement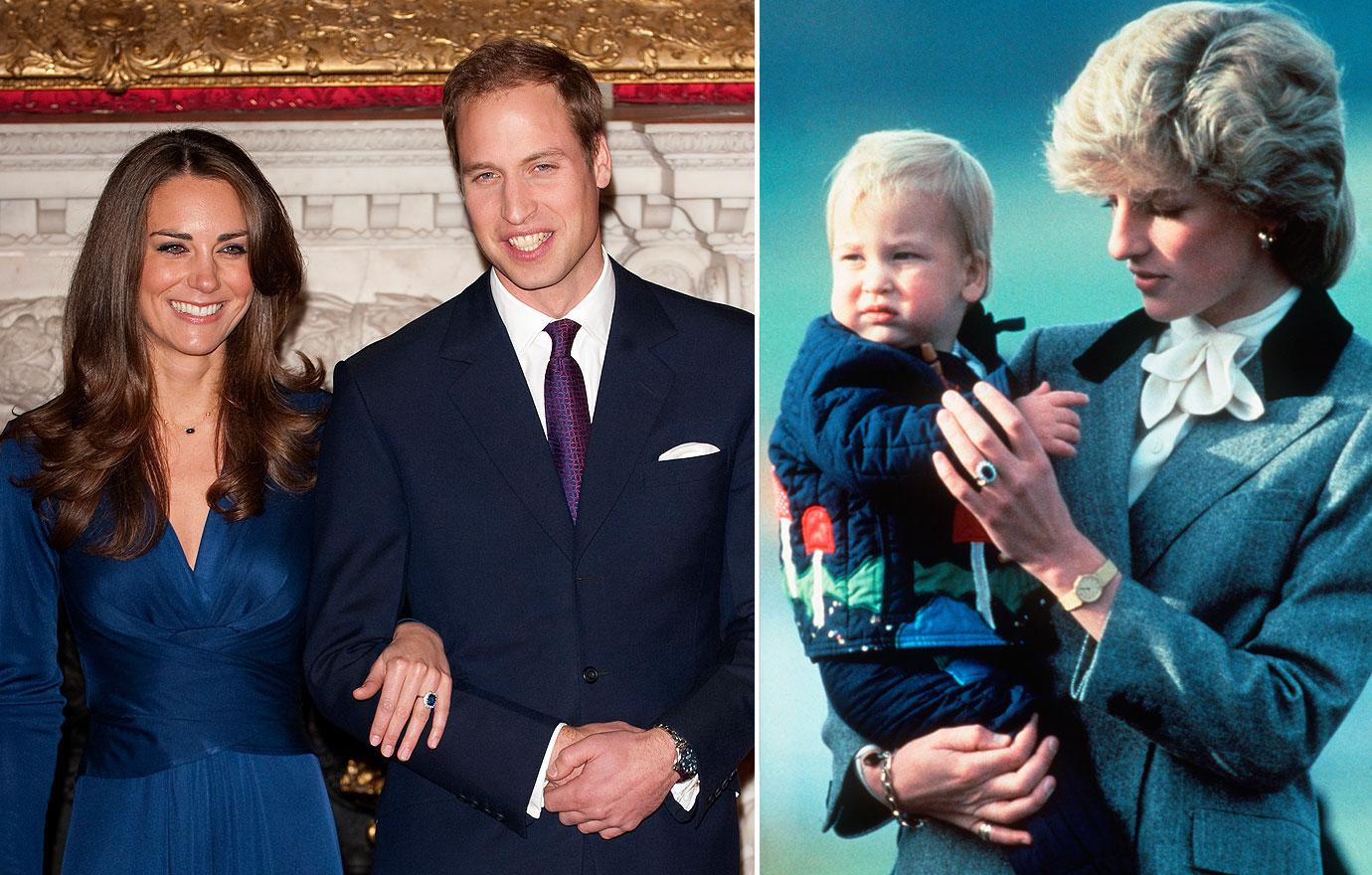 "We decided to get into a story about identity, and around how a woman decides somehow, not to be the queen," Larraín said. "She's a woman who, in the journey of the movie, decides and realizes that she wants to be the woman she was before she met Charles."
Article continues below advertisement
"Spencer is a dive inside an emotional imagining of who Diana was at a pivotal turning point in her life," Stewart added about the plot. "It is a physical assertion of the sum of her parts, which starts with her given name; Spencer. It is a harrowing effort for her to return to herself, as Diana strives to hold onto what the name Spencer means to her."
The Happiest Season alum also made it clear that the movie will not make everyone happy — including the royal family.
"I mean, everyone's perspective is different and there's no way to get anything right because what is fact in relation to personal experience," she explained. "My movie takes place over three days, and it's this really poetic internal imagining of what that might have felt like rather than giving new information. We kind of don't have a mark to hit, we just also love her."