Fans Accuse Kate Middleton Of Copying Meghan Markle's Sleek Hairstyle While On Caribbean Tour: 'KopyKat Strikes Again'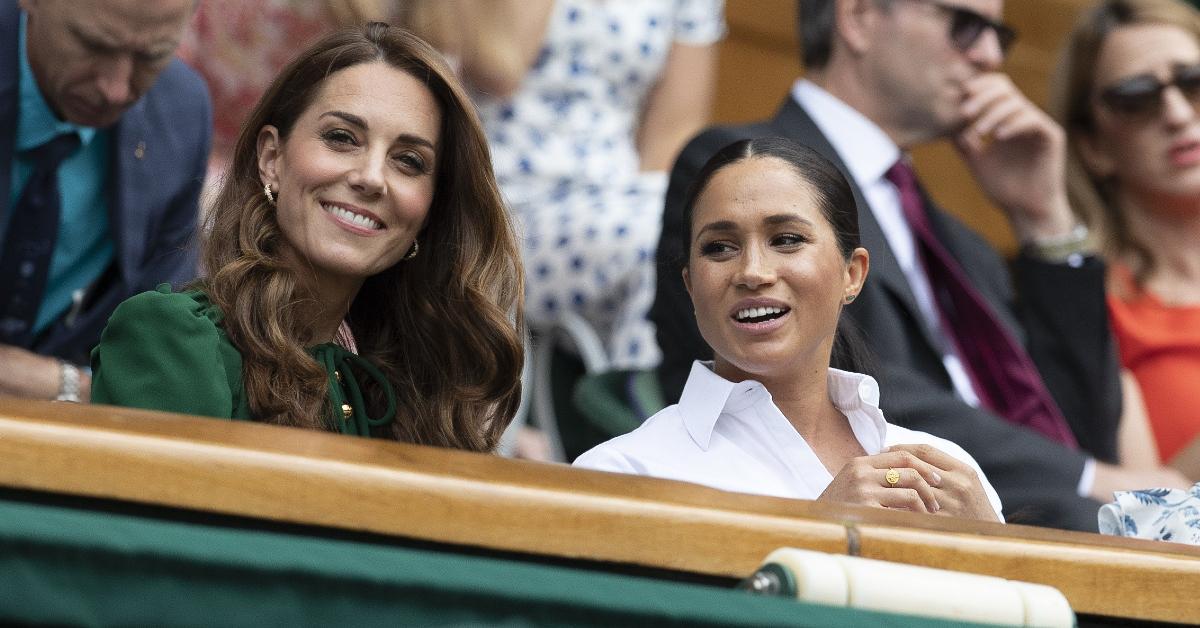 Kate Middleton stepped out in Belize earlier this week, and fans couldn't help but go crazy over her gorgeous pink gown. But they also noticed something different about her look: the mom-of-three, 40, wore her hair slicked back instead of showing off her bouncy curls.
Of course, people couldn't help but point out that she was emulating Meghan Markle, who typically wears her slick backed with a middle part.
Article continues below advertisement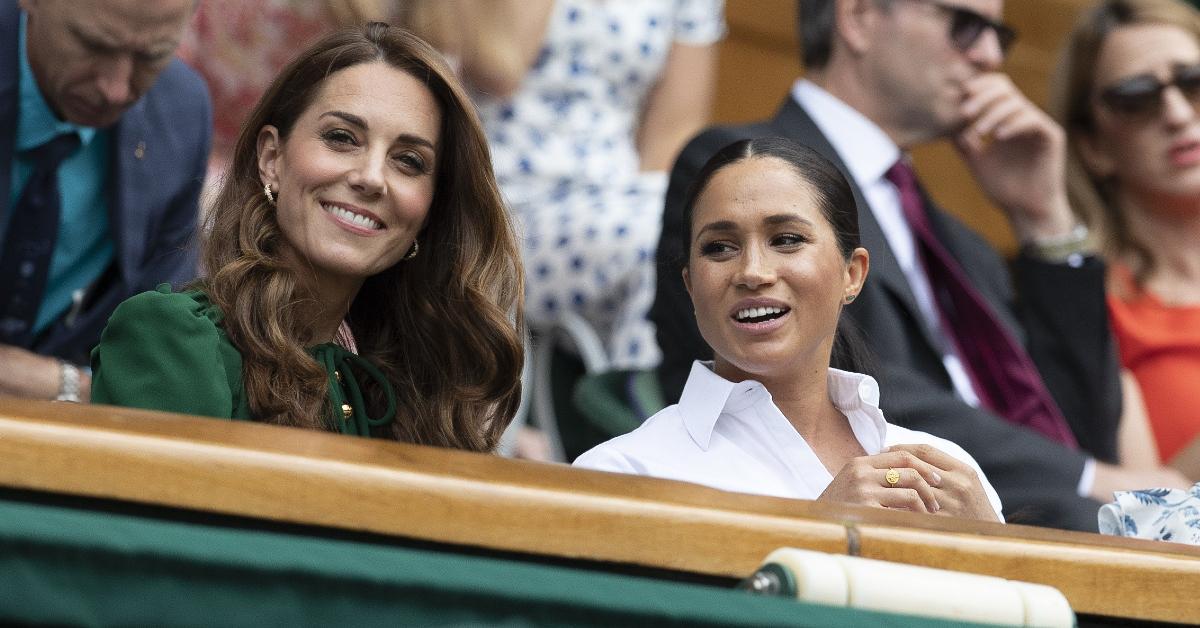 Article continues below advertisement
"Notice how her hair is straight like Meghan does?" one person pointed out, while another added, "That hair is giving me Meghan vibes. Doesn't Kate usually have curls up to her jaw line? Looks copycat to me."
A third user shared, "The middle parting of the hair...never has she ever before," while a fourth wrote, "#KopyKat strikes again. This is a momentous occasion - the first time #KateMiddleton has EVER had sleek hair."
Some defended Kate and mentioned that the two ladies have totally different styles.
"Can we stop this comparisons please? One doesn't have the right to specific things. I wish we would stop," one person fumed, while another added, How does this look the same? #RoyalVisitBelize."
Another person weighed in, writing, "Well blow me down! I didn't realize that no one other than Meghan has ever had sleek hair before!"
Article continues below advertisement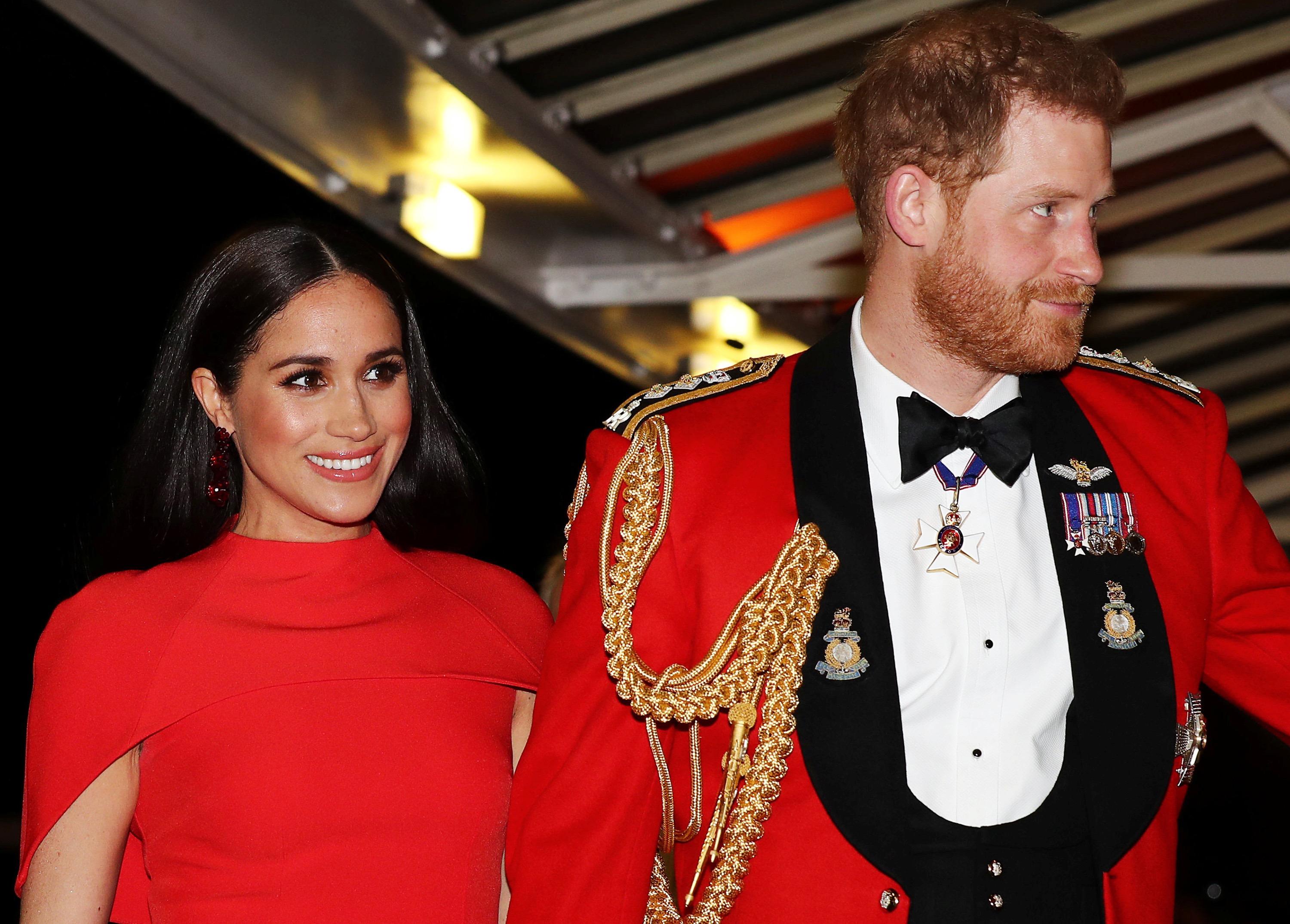 Meghan, 40, and Kate have been pitted against one another ever since the former joined the royal family.
In fact, this was something the former TV star touched upon while talking to Oprah Winfrey in 2021.
"If members of his family say, 'Well this is what happened to all of us' or if they can compare what the experience that I went through was similar to what has been shared with us — Kate was called 'Waity Katie' waiting to marry William," Meghan said, referring to the couple's long courtship. "While I imagine that was really hard, and I do, I can't picture what that felt like. This is not the same."
Article continues below advertisement
"And if a member of this family will comfortably say, 'We've all had to deal with things that are rude.' Rude and racist are not the same. And equally, you've also had a press team that goes on the record to defend you, especially when they know somethings not true. And that didn't happen for us," she continued.