Prince William & Kate Middleton Check Out Maya Ruins & Get Glam For Special Reception In Belize — Pics!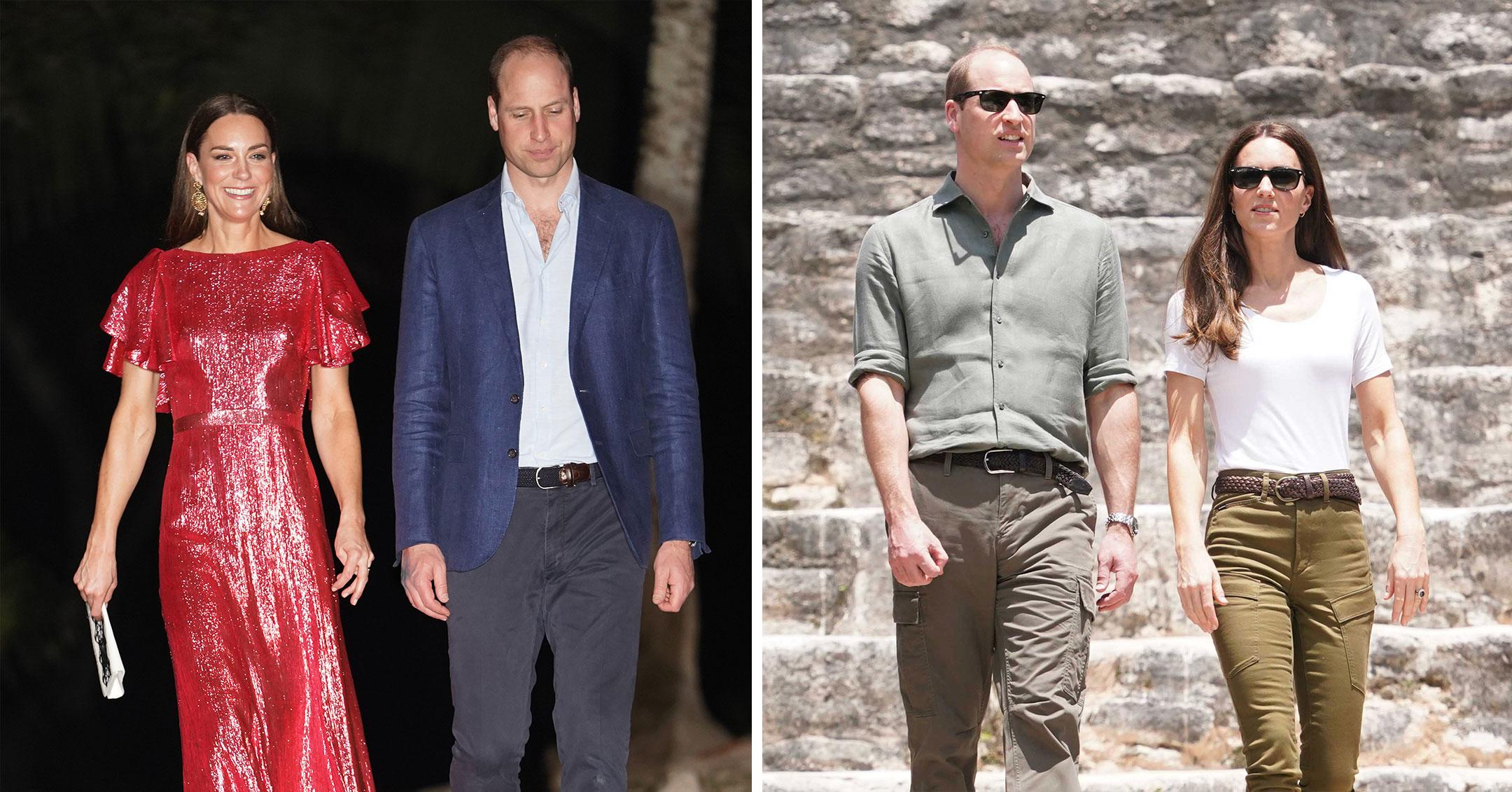 Prince William and Kate Middleton had a fun-filled day in Belize on Monday, March 21.
First, the duo checked out the Maya Ruins at Cahal Pech, and then they got dressed up for a special reception hosted by the Governor General of Belize.
Article continues below advertisement
Scroll through the gallery below to see more photos!
Article continues below advertisement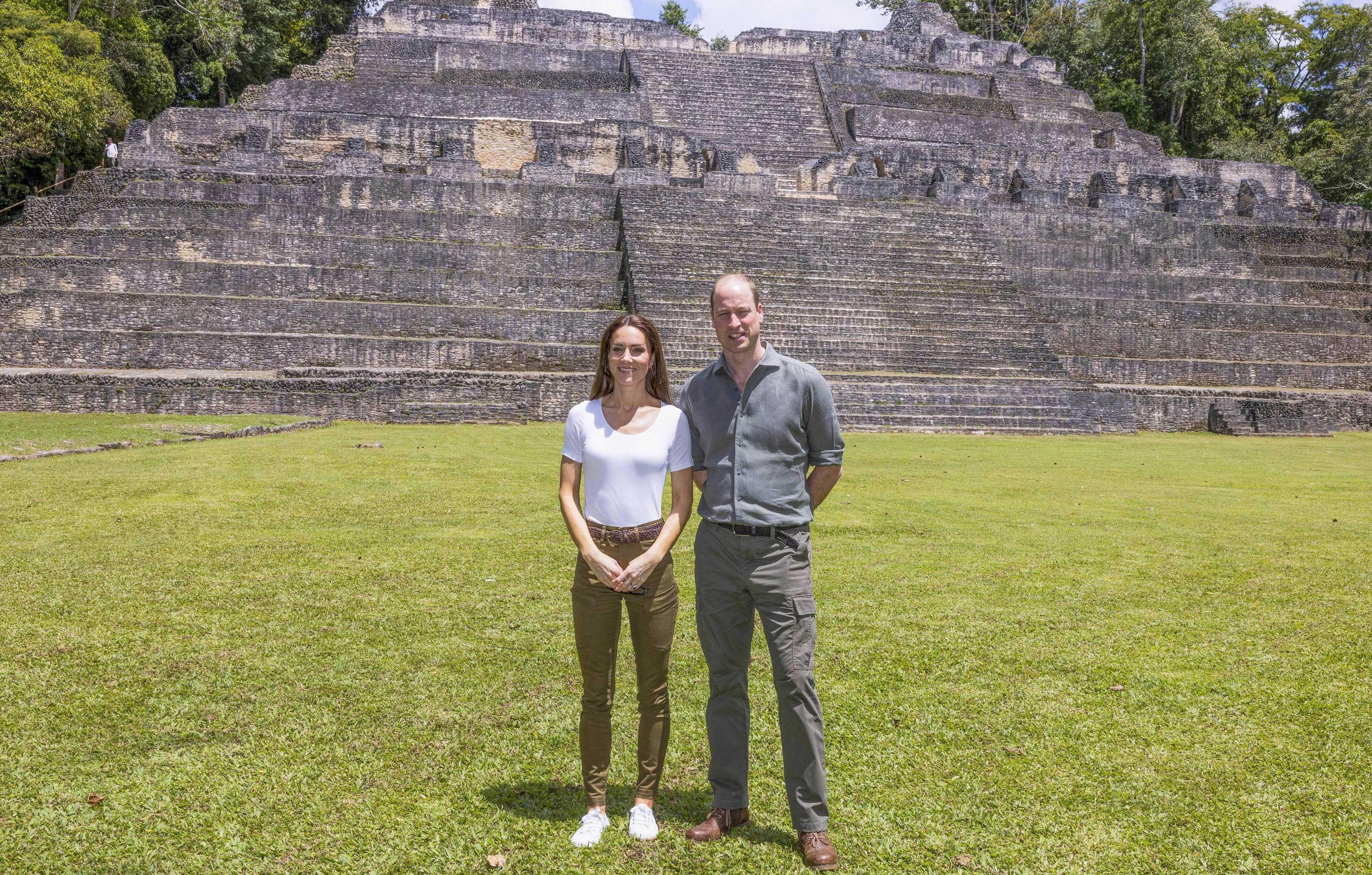 The pair looked casual while outside in the warm weather. The 40-year-old sported a white T-shirt, green pants and white sneakers, while her hubby wore a button-down shirt and pants.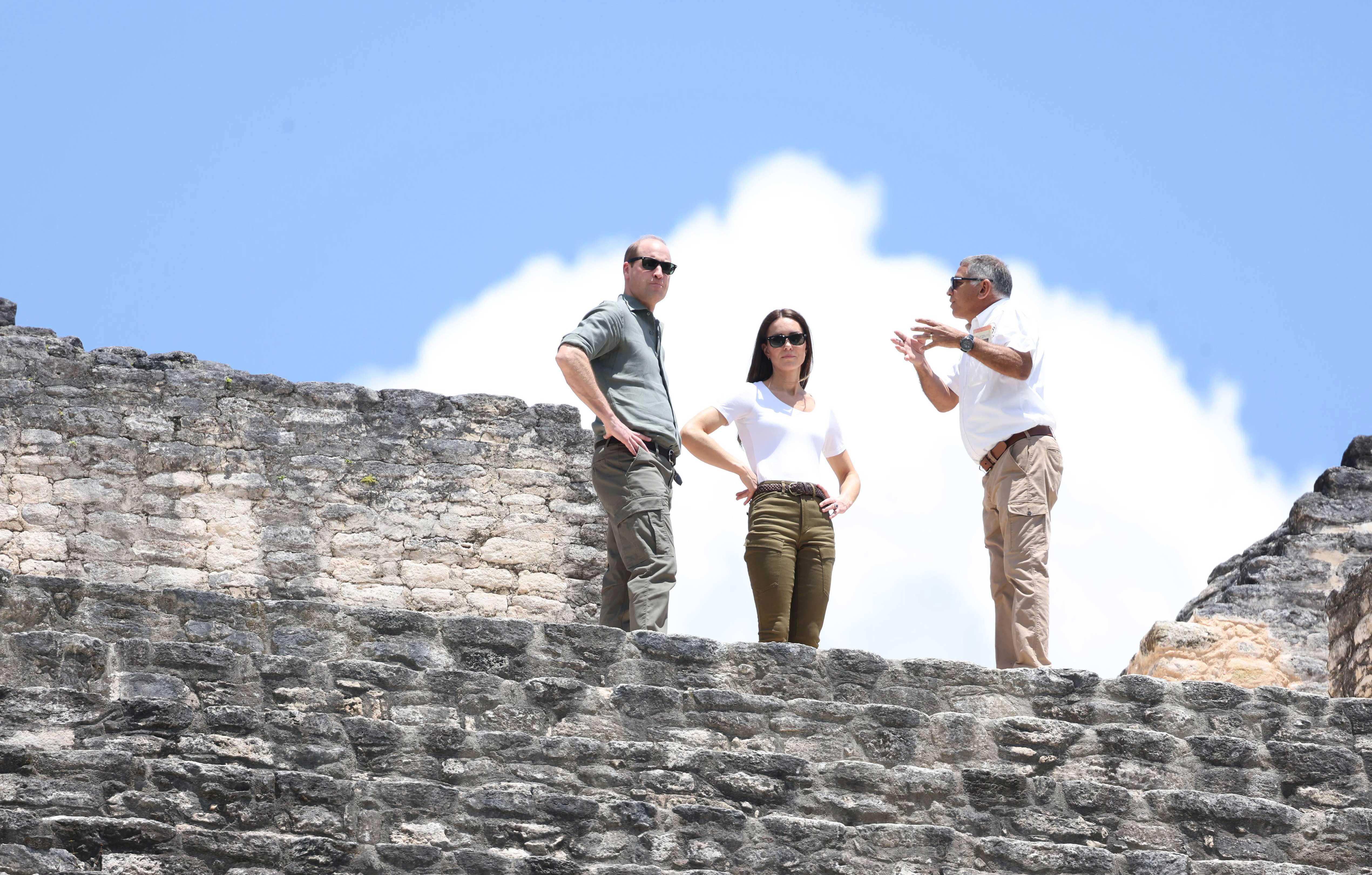 "What incredible views 🇧🇿🌴It's an honour to be here at this iconic Mayan monument in the Chiquibul Forest," a caption read.
Article continues below advertisement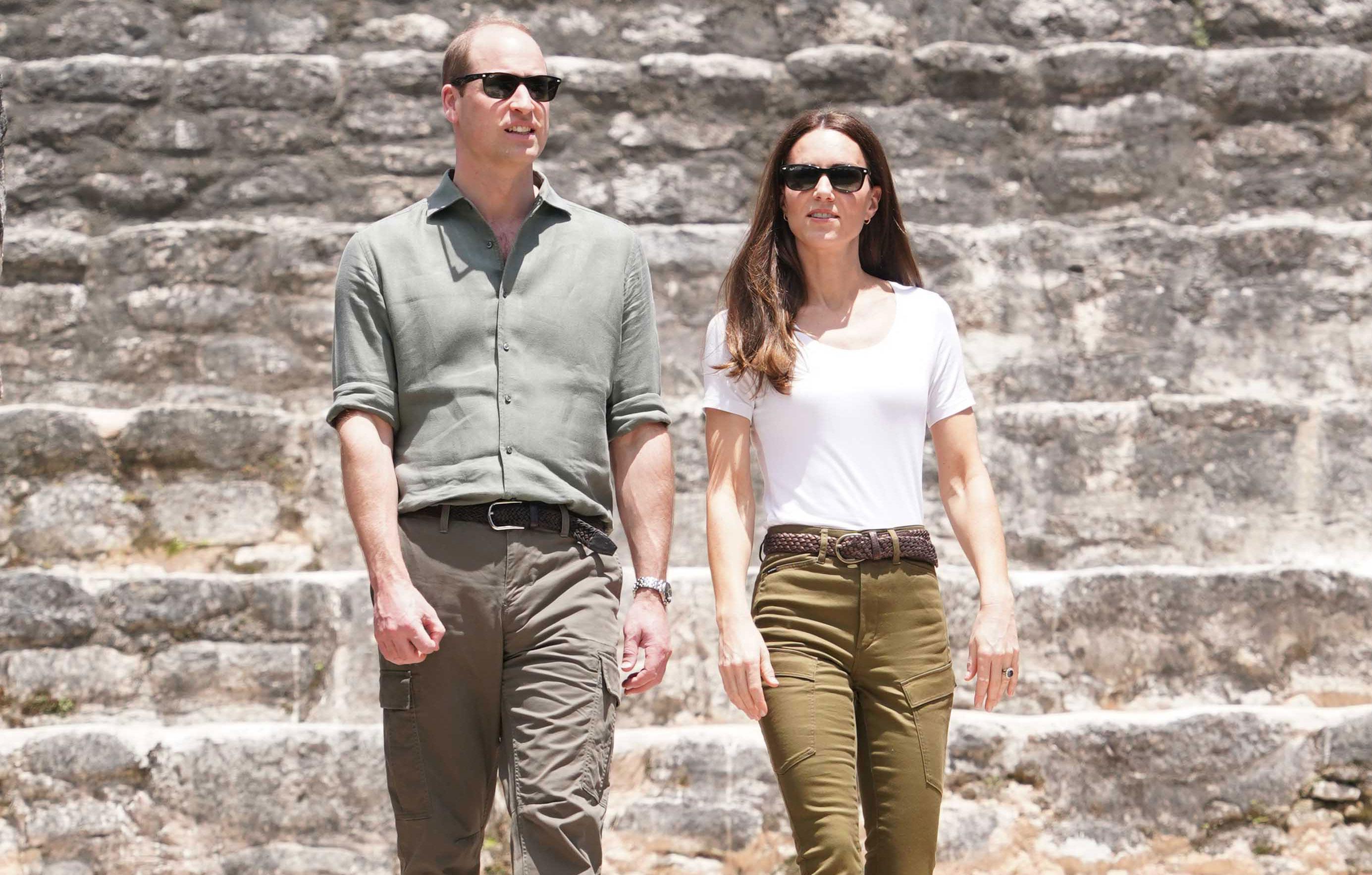 The two took in the sites while wandering around.
"We hope to return again soon, and to show our children this wonderful country," the prince said. "They are rather jealous that they are not here with us now."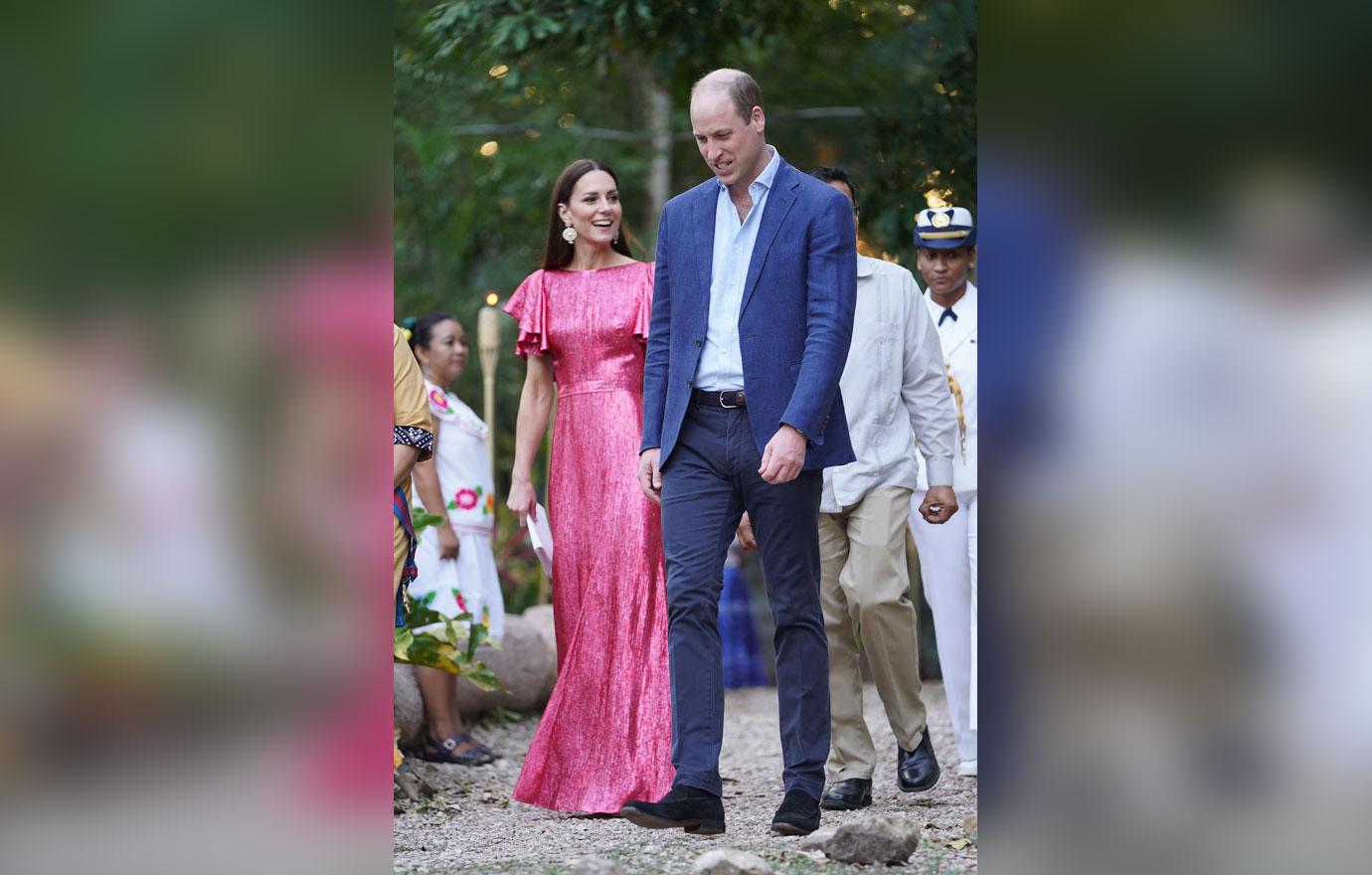 Later on, the mom-of-three looked stunning in a pink glitzy dress, while William showed off his blue suit.
"Catherine and I are delighted to be here in Belize at the beginning of our first official visit to the Caribbean. I am honoured to convey the very warmest wishes from my grandmother, The Queen of Belize, on the occasion of her Platinum Jubilee. In our short time here, Catherine and I have been lucky enough to witness some of the extraordinary biodiversity that you so lovingly nurture here in your jungles and your reefs. Alongside this environmental diversity, yesterday we also had a taste of Belize's wonderful cultural diversity - from Mayan chocolate to Garifuna drumming.And yes, you even got us dancing!" the post read.
Article continues below advertisement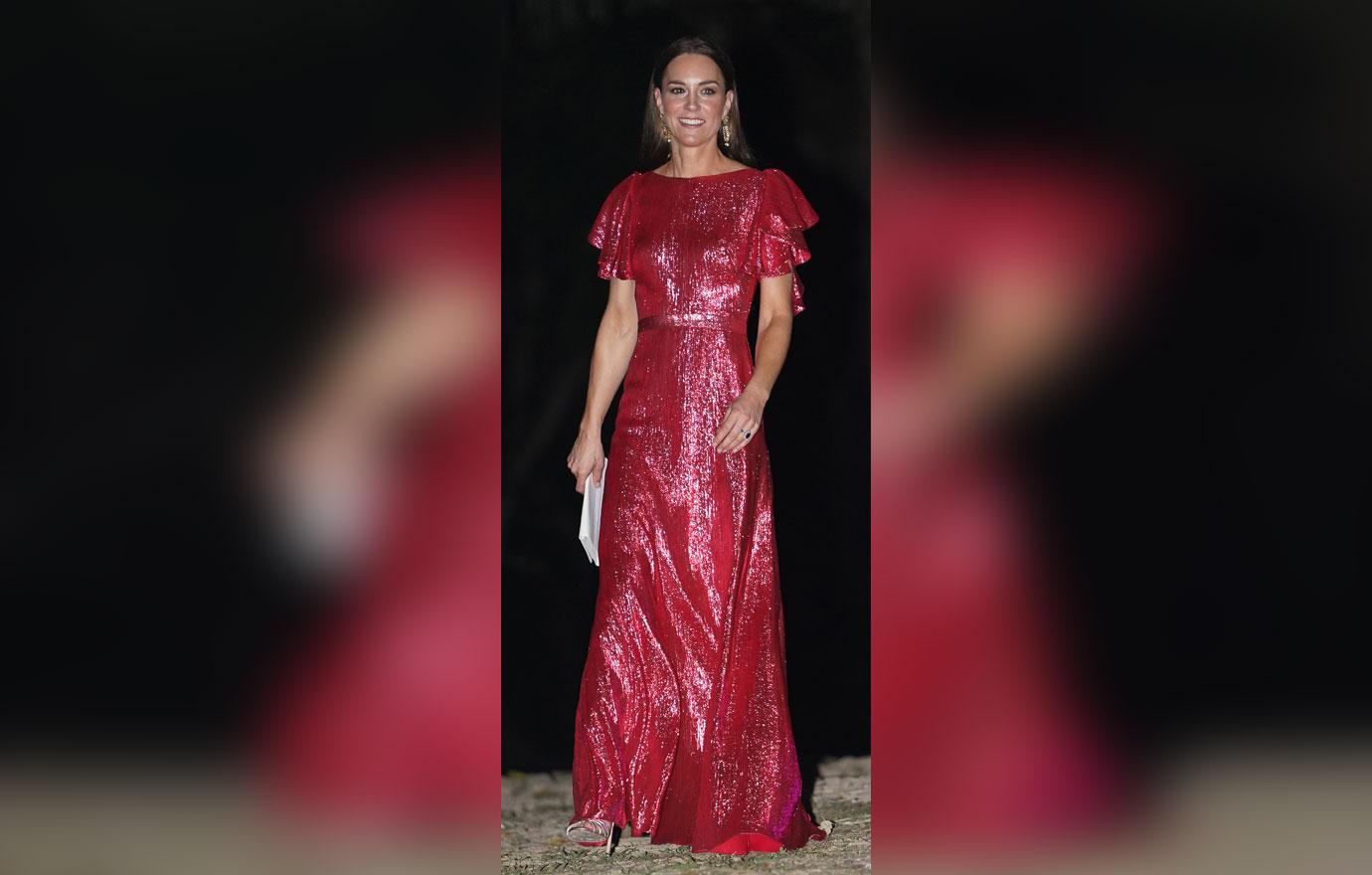 Of course, people loved seeing the duo traveling again.
One person wrote, "Congratulations on a successful tour so far! I hope you two continue to have a wonderful time and enjoy yourselves completely. ❤️ Safe travels!" while another added, "❤️🔥👏❤️🔥❤️🔥👏 well done and congrats on the successful first leg tour!"