Charles Spencer & Lady Kitty Spencer's 'Relationship Has Cooled' Since He Married His Third Wife, Source Claims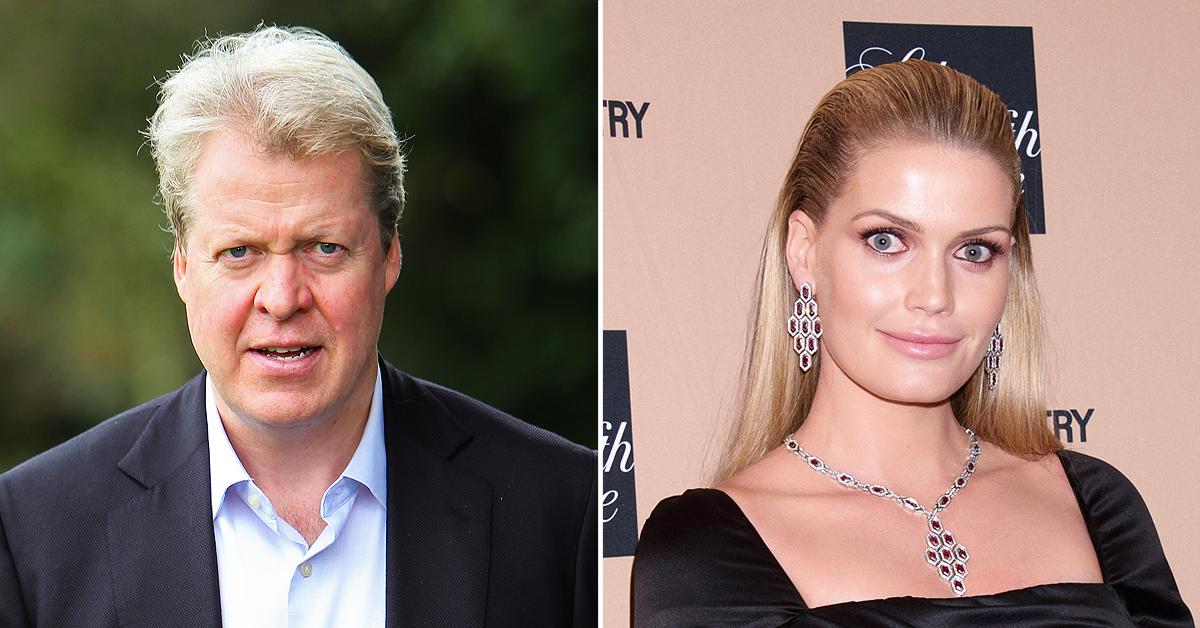 People were confused when Lady Kitty Spencer's father, Charles Spencer, was not in attendance at her wedding to Michael Lewis over the weekend.
Article continues below advertisement
But according to an insider, the two aren't that tight.
"Kitty and Charles were very close when she was growing up, but their relationship has cooled and been more distant since his marriage to his third wife Karen in 2011," a source told the MailOnline. "Charles recently suffered an injury and perhaps that will be the reason for him not traveling, but it is just easier for everyone that he is not there."
Article continues below advertisement
However, Charles' injury might have just been an excuse. "The four children are all close to their mother Victoria and get on well with their step siblings, and their Spencer aunts and have forged their own relationships with one another without needing Charles to bind them together," the insider said.
Article continues below advertisement
The source added that Kitty now has a successful career, as she is a model and brand ambassador for Dolce & Gabbana, so she doesn't need to rely on her father for money.
The blonde beauty previously said her father — whose first wife was Victoria Aitken (née Lockwood) — was "strict" with his kids when they were growing up because he wanted to teach them "the value of money."
Article continues below advertisement
Charles went on to marry Caroline Freud, but they split in 2007. Now, he is with his third wife, Karen Spencer.
Article continues below advertisement
Since Charles was MIA, Kitty's two brothers — Louis Spencer, Viscount Althorp, and Samuel Aitken — walked her down the aisle.
Fans were still shocked that Charles hasn't said anything on social media about his daughter's big day.
Article continues below advertisement
One person wrote: "I am tired of the Sussex drama. What I really want to know is why Earl Spencer was not at his daughter's wedding," while another added, "Isn't anybody curious about Earl Spencer missing his daughters wedding?"
A third user asked: "Why wasn't Earl Spencer at the wedding?"