Camilla, Duchess Of Cornwall Showed Meghan Markle Some 'Genuine Affection' After She Married Prince Harry, Which Meant She 'Had Been Accepted' Into The Royal Family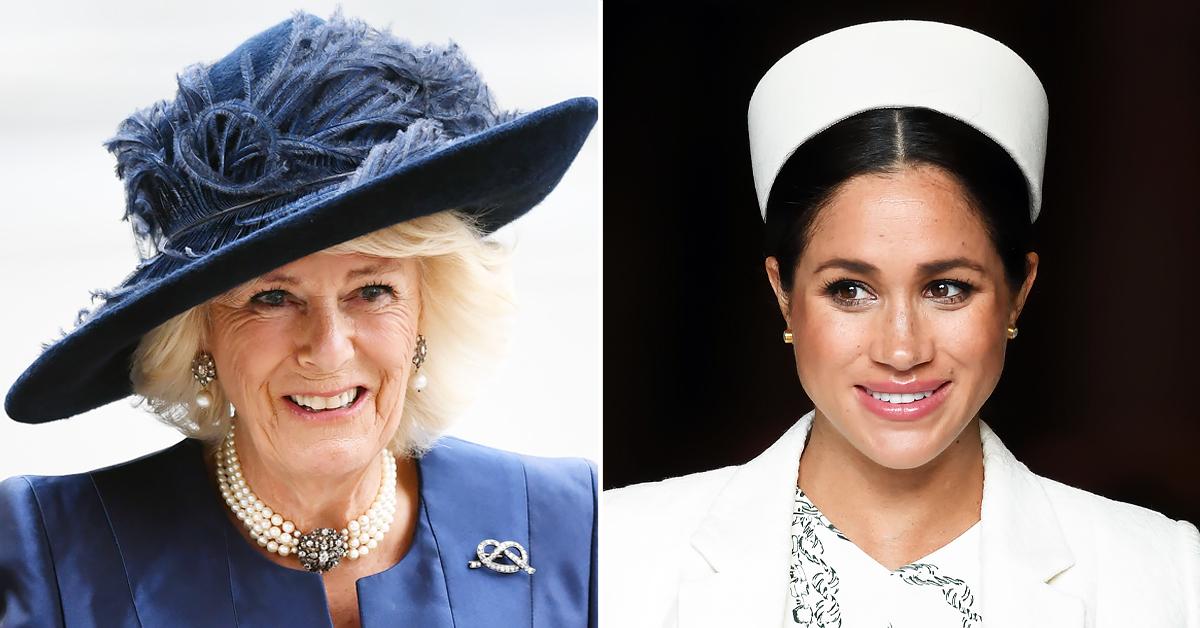 Despite Prince Harry and Meghan Markle not being on the best terms with the royal family, after the two got married in 2018, Prince Charles' wife, Camilla, Duchess of Cornwall seemed to welcome the former actress with open arms.
Article continues below advertisement
"On 22 May 2018, when the Duchess of Cornwall, the future queen consort, held the hand of the new Duchess of Sussex during a garden party to celebrate Prince Charles' seventieth birthday at Buckingham Palace, this rare royal gesture was a sign of how quickly the American actor had been accepted and treated with genuine affection by the Royal Family," author Andrew Morton writes in his updated biography, Meghan: A Hollywood Princess.
Article continues below advertisement
"On that day, Camilla, Duchess of Cornwall, who had previously advised Kate Middleton on the finer points of protocol during her royal apprenticeship, was, without saying a word, signaling to the watching world that Meghan was now 'one of us,'" he continues.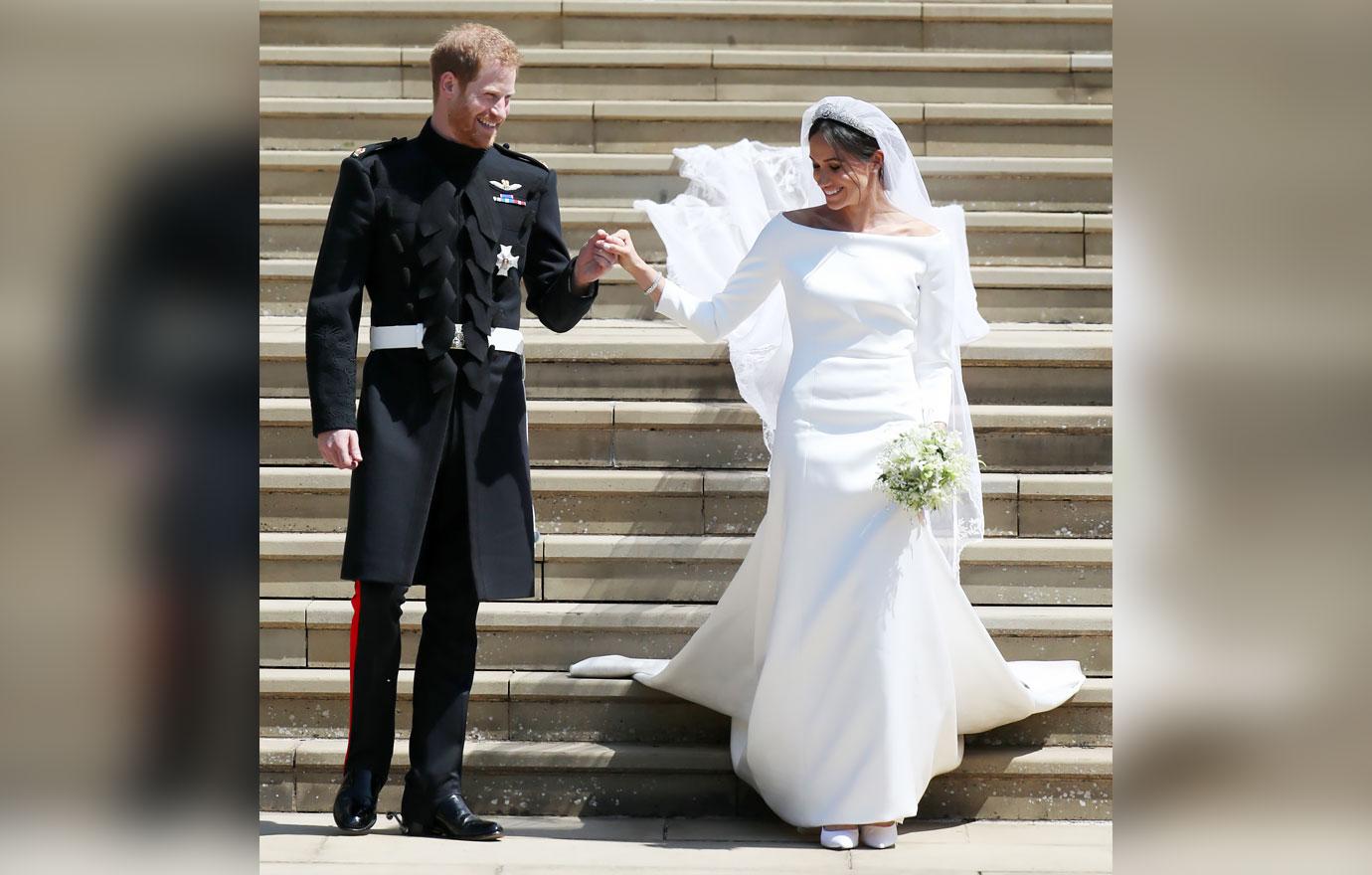 Article continues below advertisement
Later on, Camilla and Meghan's relationship seemed to take a turn for the worse, as the former gave a speech on domestic violence in honor of the 10th anniversary of the Women of the World Festival.
The event was very special and important, but the 40-year-old allegedly wanted the photos of her from her visit to the National Theatre on social media that same day, which left Camilla "very upset."
"Camilla's work is very important to her and her decision to highlight the scourge of domestic violence at the 10th ­anniversary of Women of the World was a carefully thought-out plan," a source shared with The Mirror.
Article continues below advertisement
"Over the last four years she has worked tirelessly, mostly behind the scenes but to great effect, to use her ­platform and personal experiences to highlight the issue and help sufferers," the source said. "Of course it was known Harry and Meghan would be doing engagements this week, some privately, but everyone was in agreement that Camilla's speech should take p­recedence. ­Unfortunately some people had other ideas."