Camilla, Duchess Of Cornwall Allegedly Referred To Meghan Markle As 'That Minx,' Expert Claims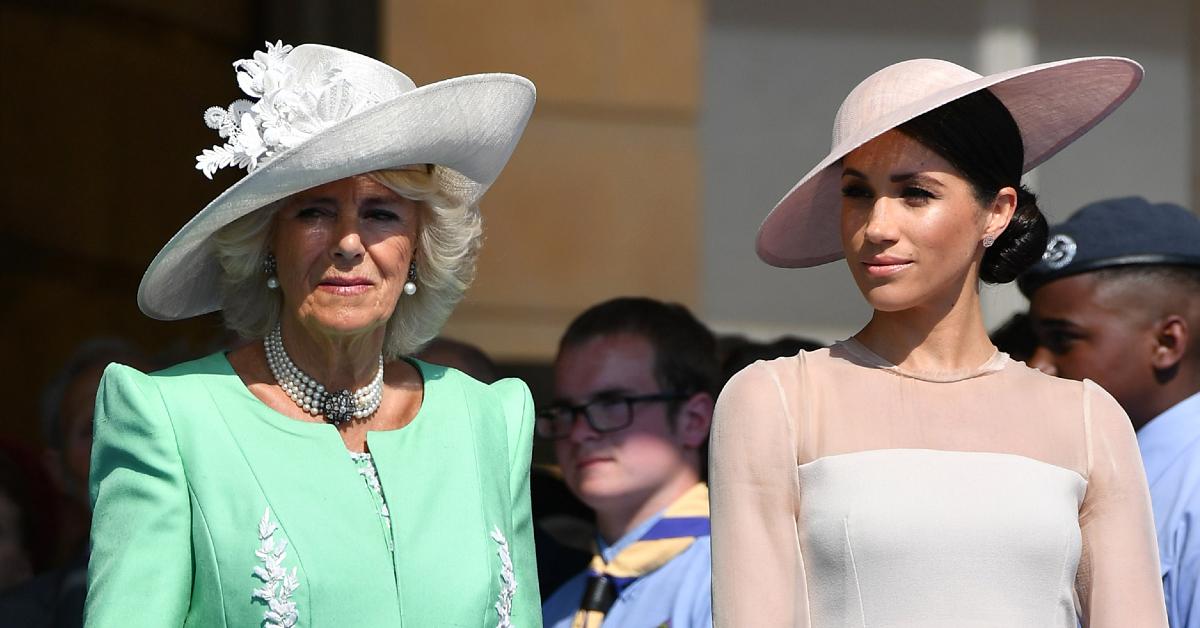 It's safe to say Camilla, Duchess of Cornwall did not like Meghan Markle from the start.
According to Tom Bower, who is writing a tell-all about the former actress, 40, the 74-year-old never trusted Meghan.
Article continues below advertisement
"From the outset, Camilla was suspicious about the adventuress from Los Angeles," he told The Sun. "She found it hard to believe that Meghan would sacrifice her career and independence to serve silently as a team player devoted to the monarchy."
Article continues below advertisement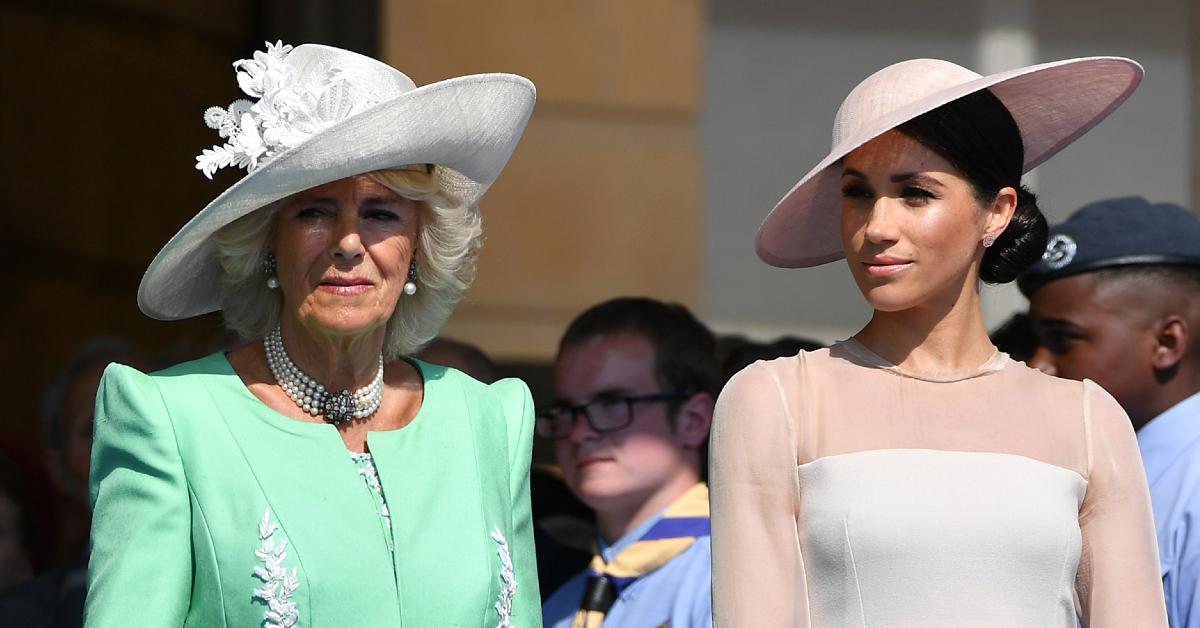 "But, as in all her conduct, Camilla remained tight-lipped," Bower continued. "While watching Charles painfully believe that Harry was intent on publicly humiliating him, Camilla undoubtedly provided the comfort and good advice to reassure her husband that he had done the best he could."
Article continues below advertisement
Camilla also had a certain nickname for Meghan. "… Camilla is the sort who would refer to Meghan as 'that minx' – the self-seeking troublemaker whose antics will always end in tears," Bower claimed.
Recently, Queen Elizabeth revealed that when Prince Charles is King, Camilla will be known as Queen Consort. While others were excited about her new role, Prince Harry, 37, and Meghan have stayed silent.
Article continues below advertisement
"Perhaps the Sussexes' deafening silence is Meghan's way of declaring war," the expert said. "It is believed that she has never liked Camilla, and I am sure the feelings are reciprocated."
Article continues below advertisement
Fortunately for Camilla, it doesn't seem like the TV star will be hopping across the pond any time soon. "At the moment, Meghan's ultimate destination is unclear, but she certainly has the backing to make a bid to star as an American politician," Bower said. "In parallel, Britain is a lost cause for the Sussexes. In truth, I suspect Meghan no longer cares whether she is welcome in London. She has no intention of returning."
"After staging a Hollywood-style wedding at Windsor, she spent the next year moaning about her treatment by the British media and the royal family," he continued. "Her hypocrisy began to undermine her popularity. Although her reputation in Britain has dropped, Meghan is still admired in America. The Sussexes' three-day visit to New York last September was a remarkable success. Climaxing as the lead speakers to a 60,000-strong audience in Central Park, the Sussexes' encounters with the city's power brokers were impressive. They clearly enjoyed solid support among Democrats, minorities and the young."