Australian TV Hosts Call Out Meghan Markle For Being 'Too Smiley' In Birthday Video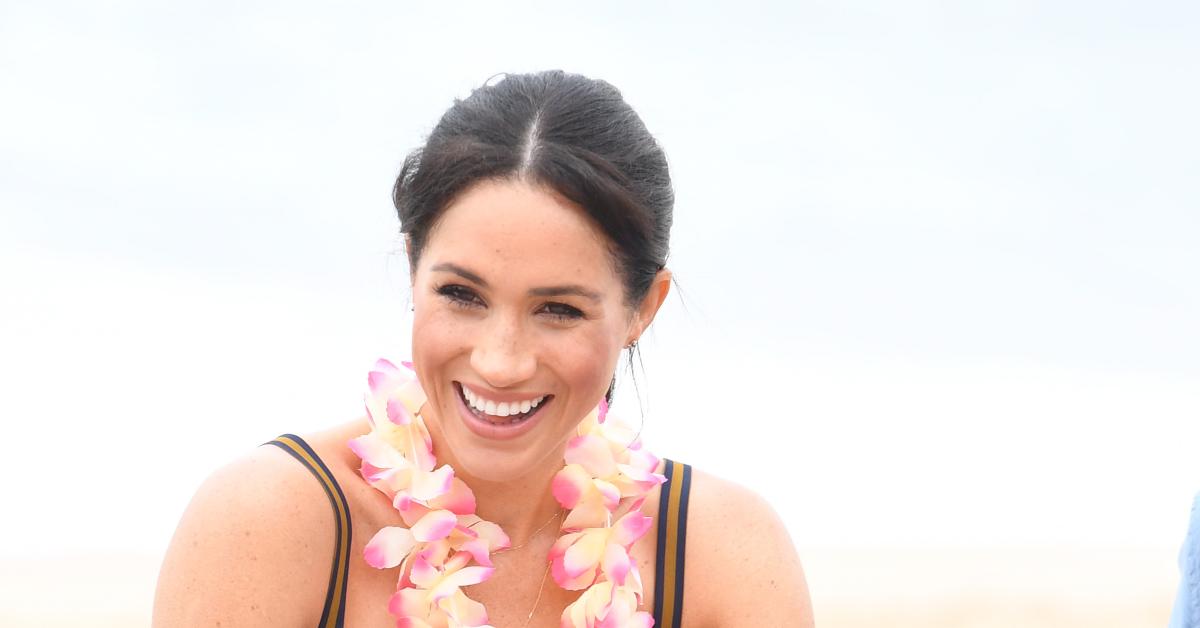 She can never win! Meghan Markle was trying to do something nice but others, but she still got slammed in her birthday video, which was released on August 4.
Article continues below advertisement
In the clip, the 40-year-old announced a new initiative, which will "help mentor a woman who's mobilizing back into the workforce."
Australian Today stars Karl Stefanovic and Sophie Walsh didn't seem to love Meghan's latest appearance, though.
Article continues below advertisement
"I love that she's lecturing people about getting back to the workplace and she quit her job as a royal after less than two years," Walsh said.
Stefanovic asked, "Why doesn't she talk normally?"
Article continues below advertisement
Walsh also declared that the former actress was "too smiley" while chatting with Melissa McCarthy and also commented on Prince Harry's juggling act, saying, he's "lost the plot."
Royal expert Angela Levin also thought the bit was taken too far. "Anyone else think that Meghan and her friend Melissa McCarthy were mocking the Queen in the birthday video? Both holding old fashioned cup and saucer like Meg used in her blog after 1st meeting with queen. Melissa sipping from the cup wearing fancy hat and gloves?"
Article continues below advertisement
However, some fans defended the mom-of-two. One person wrote, "The video was great, funny, mocking the English, and her 40x40 initiative is very clever. But I am disgusted by Karl and his antics! And whoever that woman sitting next to him is, it is because of people like her that the Sussexes left the U.K. But, they are thriving and happy!" while another added, "Why put this up when you all clearly with your disdain this morning for her put your knees on her neck! Do better! Just inform on the news we don't need your hateful narrative of her."
Article continues below advertisement
"Happy birthday to a beautiful woman mother and wife to a fantastic husband Harry ignore all the hatred that the media say and live your wonderful life," a third person added.
Since Meghan's video was uploaded, she has gotten a slew of A-listers to contribute, including Priyanka Chopra, Kerry Washington, Princess Eugenie and more.