Will The Royal Family Send Well-Wishes To Meghan Markle On Her 40th Birthday? Expert Believes 'It Is Likely' As They 'Don't Want To' Make Rift Worse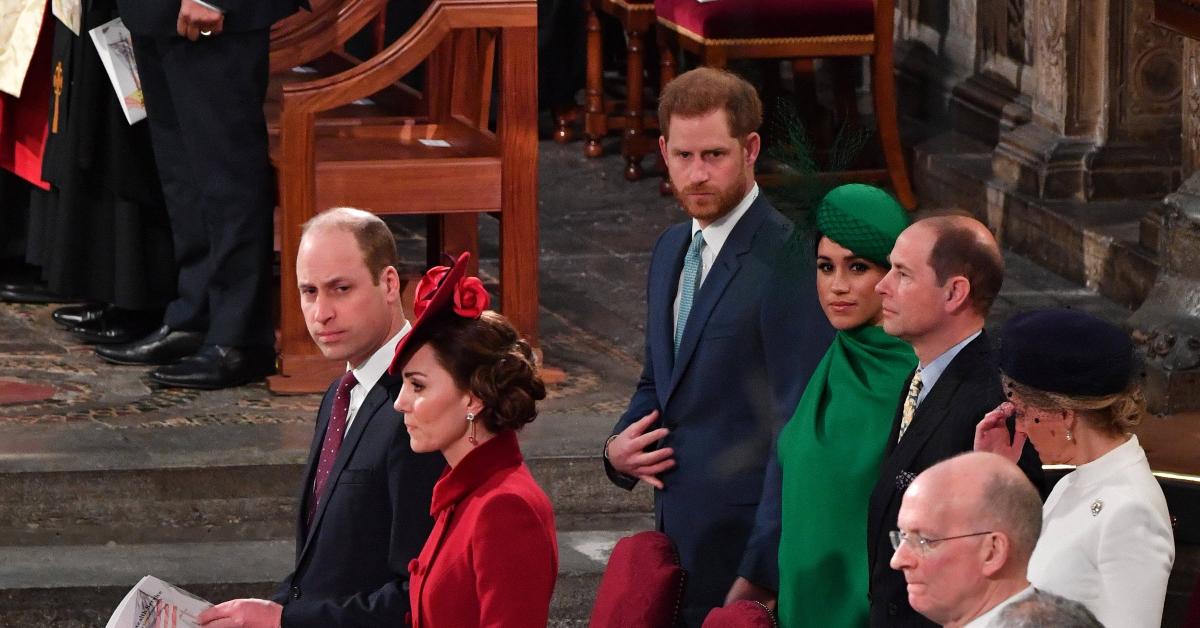 Meghan Markle will be entering a new decade this week — but will the royal family send her some well-wishes after she and Prince Harry left the royal family last year?
Article continues below advertisement
"I think it is likely they will send a public message through gritted teeth," royal expert Phil Dampier — who writes a weekly column for The Royal Observer — told The Sun. "But whether a present will be sent privately, I don't know, such is the state of the relationship."
He continued, "I think Charles, the Queen, and William and Kate don't want to make the situation worse by having a public slanging match with them, but privately I think they are very upset by how things have turned out. They're not obliged to give her messages on her birthday, but they don't want to make the it worse."
Article continues below advertisement
Recently, Harry, 36, announced that he would be writing a memoir about his life, which has sent shockwaves through the family. Going forward, Harry's tome could widen the rift even more.
Article continues below advertisement
"Harry's book is hanging over them now … it's difficult to see where it is going to go now, but I think in public they will put up a front of having a relationship," Dampier said. "But privately, I don't think there is much communication going on."
Meanwhile, royal author Adam Helliker predicts that Prince Charles and Camilla will send "perfunctory birthday greetings" to Meghan, who turns 40 on August 4.
Article continues below advertisement
He also noted that Kate Middleton and Prince William will join in, because if they didn't, it would look bad on their part.
"But given what I understand, any kind of communication is just between Kate and Harry," Helliker said.
Article continues below advertisement
Royal expert Richard Fitzwilliams is "sure" that the royal family "will be in touch with Meghan. They will wish her [a] 'happy birthday.'"
"They normally do so for birthdays," he added. "But I wouldn't know if they'd send anything, and it's unlikely that we will find out. We wouldn't be told if anything special will be sent."