Will Camilla, Duchess Of Cornwall Be Called 'Queen' When She Takes The Throne? Her Son Says 'That Hasn't Been Decided'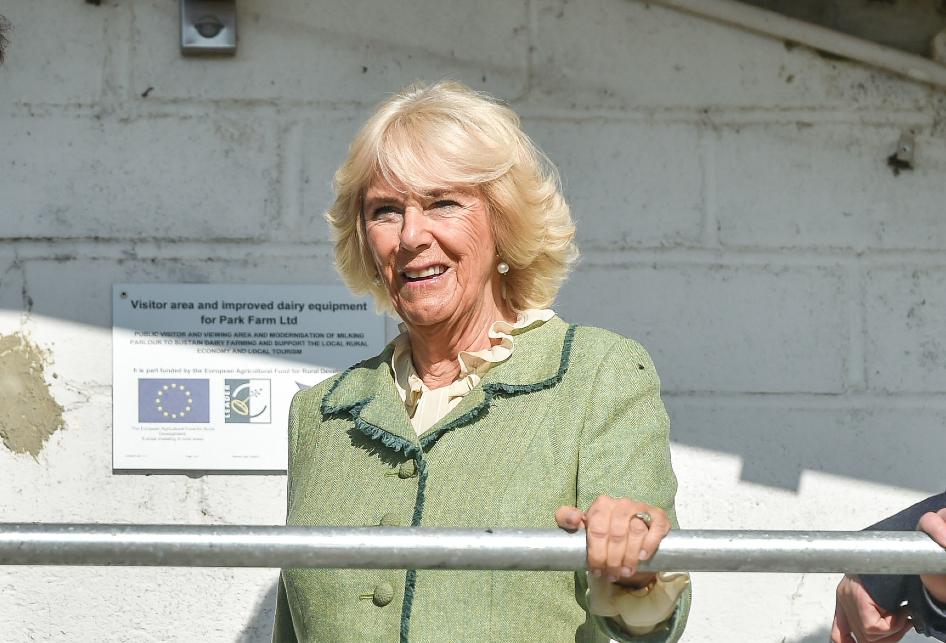 Camilla, Duchess of Cornwall and Prince Charles haven't taken the throne just yet — but the real question is: will the 73-year-old have a title change when the time comes?
Article continues below advertisement
"I honestly don't know if Mum will be called queen," her son Tom Parker-Bowles told The Times on Thursday, April 29. "That hasn't been decided. There are a lot of interesting Sky documentaries about that I'm sure, but I honestly don't know if that's true."
When Camilla and Charles got engaged in 2005, a statement said "Mrs. Parker-Bowles should use the title HRH The Princess Consort when The Prince of Wales accedes to The Throne."
Article continues below advertisement
However, it's believed that Charles will make Camilla Queen Consort after he is crowned King.
Article continues below advertisement
Tom also talked about the ongoing feud between the royal family and Prince Harry and Meghan Markle. "What can I say? Families are never easy, but they'll work it out in the end," he said. "I stay out of that. That's nothing to do with me."
Recently, the royal family reunited at Prince Philip's April 17 funeral, and while Tom didn't attend the service, he mentioned that he got emotional watching the event on television.
Article continues below advertisement
"I really blubbed during the Last Post," he said. "I didn't know Prince Philip at all but it was all very moving. The clear blue sky, the music … We've lost so many due to Covid it also felt like a chance to mourn that loss too."
For her part, Camilla honored the late Duke by giving him a shout-out through her book club.
"Season Two of @duchessofcornwallsreadingroom launches today with four new books," Clarence House captioned new photos of the books. "The Duchess of Cornwall has dedicated this series of The Reading Room to The Duke of Edinburgh: 'As Patron of BookTrust, which I inherited from my late father-in-law His Royal Highness The Duke of Edinburgh, I would like to dedicate the next series of my Reading Room to him, in memory of a great fellow reader.' Join the conversation over on @duchessofcornwallsreadingroom."