U.K. Tabloid Paid Private Investigator $2K To 'Dig Some Dirt' On Meghan Markle In 2016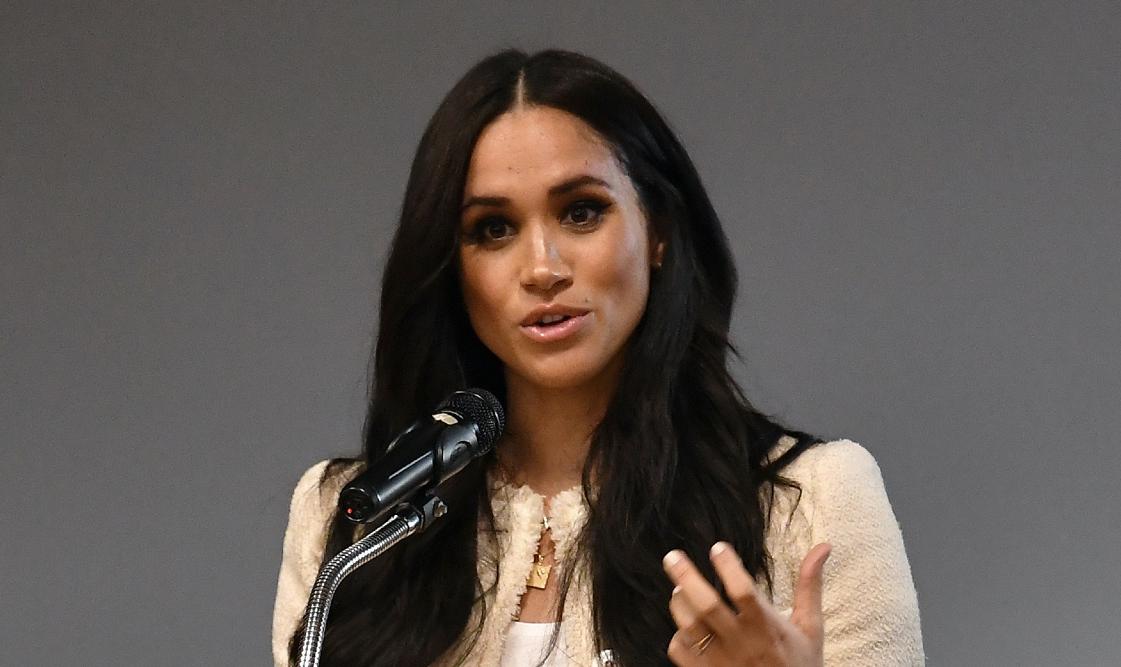 Before Meghan Markle married into the royal family, she was just an actress on USA's hit show Suits. So, when the Duchess started dating Prince Harry in 2016, U.K. tabloid The Sun hired private investigator Daniel Portley-Hanks to "dig some dirt" on her, he recently admitted.
Article continues below advertisement
At the time, The Sun's New York-based U.S. editor, James Beal, asked Hanks look into Meghan, 39 — and he was even willingly to pay him $2,055, according to an invoice reviewed by The New York Times.
Article continues below advertisement
Hanks ended up illegally obtaining Meghan's social security number, address and phone number.
"Pretty much everything I found out they could find out themselves using legal means — with the exception of the social security numbers," he told the BBC. "When you have that information … it's the key to the kingdom."
Despite gaining this new information, editors still encouraged Portley-Hanks to keep on the trail. He explained that The Sun "sent me a letter I had to sign that said I wouldn't use any illegal methods to locate people or do background checks. Then the reporters came back to me and said, 'But if you want to get work, keep doing what you've been doing,' with a nod and a wink."
"I strongly believe that James Beal knew that what I was providing him was obtained illegally," Portley-Hanks said in an affidavit.
Article continues below advertisement
News Group Newspapers, which owns The Sun, revealed they hired Hanks — but did not ask him to obtain illegal information.
"In 2016, The Sun made a legitimate request of Mr. Hanks to research contact details and addresses for Meghan Markle and possible relatives using legal databases which he had a license to use. He was paid $250," a statement read.
"Mr. Hanks was not tasked to do anything illegal or breach any privacy laws – indeed he was instructed clearly in writing to act lawfully and he signed a legal undertaking that he would do so. The information he provided could not and did not raise any concerns that he had used illegal practices to obtain the information," they added. "At no time did The Sun request the social security number of Meghan Markle, nor use the information he provided for any unlawful practice. The Sun abides by all laws and regulations and maintains strict protocols in relation to the obtaining of information from third parties. Strict compliance is in place to cover all our reporting."
Article continues below advertisement
Portley-Hanks decided to come forward in order to "clear my conscience."
"My relationship with tabloid media was purely about my pocketbook," he said. "Meghan Markle's name didn't mean anything to me. I had no idea she was connected to the royal family."
"I'm deeply sorry for what I did ... and I'm available if your lawyers need to talk to me. I'm ready to give you what I know. Supply you with any information. I just wish this had never happened," he added.
Meghan and Harry responded with a statement of their own, writing, "The Duke and Duchess of Sussex feel that today is an important moment of reflection for the media industry and society at large, as this investigative report shows that the predatory practices of days past are still ongoing, reaping irreversible damage for families and relationships. They are grateful to those working in media who stand for upholding the values of journalism, which are needed now more than ever before."